Marcel Marceau Facts, Interesting and Quick Trivia about French Mime Artist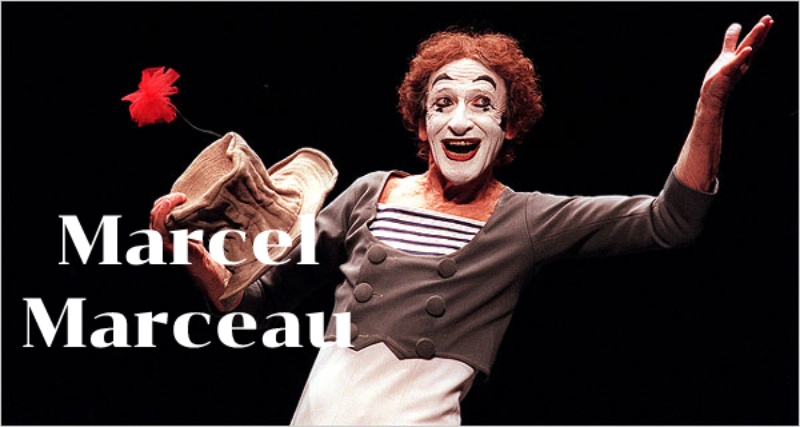 Search engine giant Google released an animated Doodle on March 22, 2023, to celebrate Marcel Marceau's 100th birthday, a French actor and one of the world's finest mime artists best known for his stage persona, "Bip the Clown." Marcel Mangel performed professionally around the world for over 60 years and referred to mime as the "art of silence" or " master of silence." Marcel Marceau's fascinating and amazing trivia can be found here.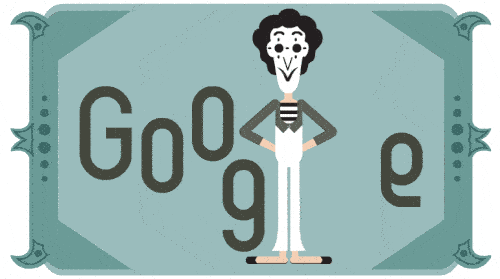 Here is a look at the life and work of Marcel Marceau.
Who was Marcel Marceau?
Quick Facts about Marcel Marceau
Birth name: Marcel Mangel
Birth date: 22 March 1923
Birthplace: Strasbourg, France
Died on: 22 September 2007 (aged 84)
Death place: Cahors, France
Resting place: Père Lachaise Cemetery
Other names: "Le mime Marceau"
Alma mater: Charles Dullin's School of Dramatic Art
Famous as: Actor, mime artist, clown, painter, visual artist, lithographer
Known for: Bip the Clown
Father name: Charles Mangel
Mather name: Anne Mangel (née Werzberg)
Spouse(s):

Huguette Mallette (div. 1958)
Ella Jaroszewicz (m. 1966; div. before 1975)
Anne Sicco ​(m. 1975)​

Notable awards:

The French Legion of Honour, in the rank of an Officer, 1986
Commandeur des Arts et des Lettres
The French Order of Merit
40 Interesting and Fun Facts about Marcel Marceau
The legendary mime Marcel Marceau made it through the Nazi occupation and saved many children during World War II. He was recognized by the World as a "master of silence" due to his unparalleled style of pantomime, which moved audiences without speaking a single word.
Marcel Mangel was born on March 22, 1923, in Strasbourg, Alsace, France. He grew up in Lille and Strasbourg.
His father, Charles Mangel, a kosher butcher who also sang baritone and was a supporter of the arts and music, introduced him to theater and music there. His mother, Anne Mangel (née Werzberg), was originally from Alsace, and the family spoke both German and English.
Marcel's mother took him to see a Charlie Chaplin movie when he was five, and he fell in love and decided he wanted to be a mime. In addition to his love of literature and art, the young Marcel studied English in addition to French and German, eventually becoming trilingual.
When his Jewish family was forced to leave their home at the beginning of the Second World War, he was forced to conceal his Jewish heritage and changed his name to Marceau.
In 1944, his father was killed at Auschwitz after being deported there. Marceau and his brother Alain worked in the French underground to assist children in escaping to Switzerland, which was neutral.
After that, Marcel Marceau was a liaison officer with the allied armies and served as an interpreter for General Charles de Gaulle's Free French Forces.
After Paris was liberated in August 1944, Marcel Marceau gave his first major public performance in front of 3,000 troops.
After the war, in 1946, Marcel Marceau enlisted as a student in Charles Dullin's School of Dramatic Art at the Sarah Bernhardt Theater in Paris. There, his teacher was Etienne Decroux, who also taught his other apprentices. Jean-Louis Barrault hired Marcel Marceau to play Arlequin in a pantomime, Baptiste (which Barrault had portrayed in the film Les Enfants du Paradis).
Buster Keaton, Marx Brothers, and Charlie Chaplin were his primary sources of inspiration.
Marcel Marceau's most well-known mime character, Bip, a white-faced clown with a tall, battered hat and a red flower, was created in 1947, combining the movements of Chaplin and Keaton with those of the 19th-century harlequin.
Bip the Clown was created by Marceau in 1947. He first performed at the Parisian Théâtre de Poche (Pocket Theatre).
He started his own company in 1949 and toured around the world. After winning the Deburau Prize in 1949 for his second mimodrama, Death before Dawn, Marceau established the only pantomime company in the world at the time, Compagnie de Mime Marcel Marceau. The Deburau Prize was established as a tribute to the 19th-century mime master Jean-Gaspard Deburau.
Marcel Marceau became known as one of the best mimes in the world because he excelled as a variety of characters, including an innocent child, a rude waiter, a lion tamer, and an old woman.
He could demonstrate the transformation of an entire human life, from birth to death, in just a couple of minutes. Without saying a word, he performed the human comedy through his alter ego, Bip.
Marcel Marceau's satires on artists, sculptors, and matadors, as well as his classic silent works like The Cage, Walking Against the Wind, The Mask Maker, and In the Park, have been called works of genius.
The only pantomime company in the world for many years was Marceau's "Compagnie de Mime Marcel Marceau," also known as "Compagnie de Mimodrame."
In Mel Brooks' Silent Movie (1976), Marceau played multiple silent film roles, but he only had one role in which he spoke, and that was as himself, speaking the single word "Non."
In order to promote the art of pantomime in the United States, Marcel Marceau opened his own school in Paris in 1959 and later established the Marceau Foundation.
In the Théàtre de la Musique in Paris, Marcel Marceau established his first school, École Internationale de Mime, in 1969. The school offered fencing, acrobatics, ballet, and five mime teachers for two years.
Marcel Marceau established his school, École Internationale de Mimodrame de Paris, Marcel Marceau, in 1978. He founded the Marceau Foundation in 1996 to support mime in the United States.
Marceau presented his new melodrama, The Bowler Hat, in New York City in 2000 with his full mime troupe. The play had previously been performed in Paris, London, Tokyo, Taipei, Caracas, Santo Domingo, Valencia (Venezuela), and Munich.
After a 15-year absence, Marcel Marceau's career in the United States experienced a remarkable renaissance, with strong appeal to a third generation, beginning in 1999, when he brought his classic solo show back to New York and San Francisco for sold-out runs that were praised by the critics.
He then performed for extended periods of time to acclaim at legendary American theaters like The Ford's Theatre in Washington, D.C., the American Repertory Theater in Cambridge, Massachusetts, and the Geffen Playhouse in Los Angeles, demonstrating the mastery of this one-of-a-kind artist as well as the timeless appeal of the work.
At the Théâtre Antoine in Paris, Marceau's brand-new production for the entire company, Les Contes Fantastiques (Fantasy Tales), premiered to widespread acclaim.
Pierrot de Montmartre, The Three Wigs, The Pawn Shop, 14 July, The Wolf of Tsu Ku Mi, Paris Cries — Paris Laughs, and Don Juan (adapted from the Spanish writer Tirso de Molina) are just a few of the 15 other mimodramas that he produced.
Marcel Marceau's performances in 2000 and 2001 received a lot of praise. He was given the National Order of Merit in 1998 and was made "Officer de la Legion d'Honneur" in 1978 and "Grand Officer de la Legion d'Honneur" in 1998.
He was named a "National treasure" in Japan and was elected a member of the Academie des beaux-arts France, the Institut de France, the Academy of Fine Arts in Berlin, and the Academy of Fine Arts in Munich for his work in television. He attended the international conference on aging in Madrid in 2002 as UN Goodwill Ambassador.
His remarkable acting career, which spanned more than 60 years, was filled with his "art of silence." He was an entertainer, director, educator, translator, and public figure, and made broad tours in countries on 5 continents.
Marcel Marceau was a great communicator and multilingual speaker outside of his work as a mime. His fluid speeches in multiple languages surprised many people.
South America, Africa, Australia, China, Japan, South East Asia, Taiwan, Russia, and Europe were among his numerous transcontinental tours. In 2004, he went on his last tour, which took in the United States. In 2005, he went back to Europe, and in 2006, he went to Australia.
In his later years, Marcel Marceau was living on a farm at Cahors, near Toulouse, France. He continued his daily routine practice to keep himself in good form and never lost his famed agility. Additionally, he continued to coach his numerous students.
On September 22, 2007, Marcel Marceau died at his retirement home in Cahors, France, like a leaf at the autumnal equinox and Yom Kippur in the Jewish calendar, with the Day of Atonement as his last curtain.
He was one of the world's most renowned mime artists. Through his numerous appearances on television, millions of people became familiar with Marcel Marceau's art.
His first appearance as a star performer on television was on the Max Liebman, Mike Douglas, and Dinah Shore, as well as his one-man show, "Meet Marcel Marceau." He performed with Red Skelton in three pantomime concerts together.
In 1973, he portrayed Scrooge in A Christmas Carol. In 1956, he appeared on the Max Liebman Show of Shows and won an Emmy for Best Specialty Act.
The 17 roles he played in the movie First Class and his silent role in Shanks are two of his most memorable roles and stand-out performances in the film. Marceau was also a talented actor who directed a mime play and wrote two children's books.
As a writer, Marcel Marceau published two books for children, the Marcel Marceau Alphabet Book and the Marcel Marceau Counting Book, and poetry and illustrations, including La ballade de Paris et du Monde (The Ballad of Paris and the World), an art book which he wrote in 1966, and The Story of Bip, written and represented by Marceau and published by Harper and Row.
Marcel Marceau taught miming to people all over the world through his transcontinental tours. Through his appearances on television and in movies, millions more people would become acquainted with Marceau.
In honor of Marcel Marceau's 100th birthday, Google featured an animated Doodle on its homepage on March 22, 2023.