Interesting Facts about Julieta Lanteri, an Italian-Argentine Doctor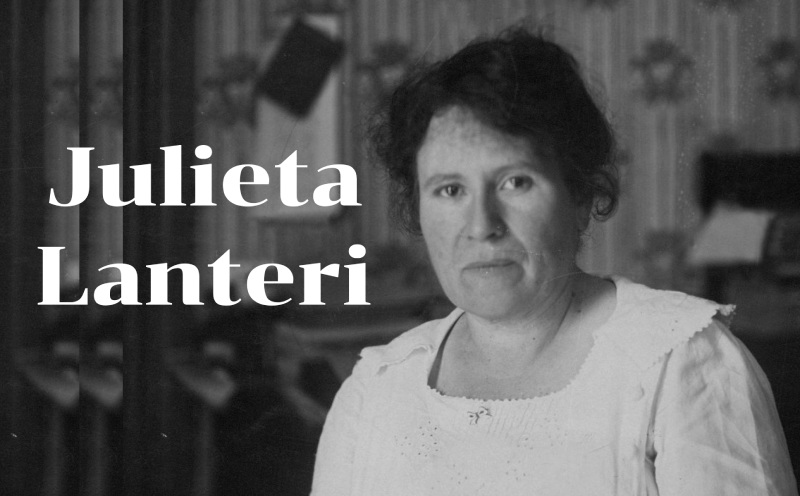 Search engine giant Google released an animated Doodle on March 22, 2023, to celebrate Julieta Lanteri's 150th birthday. Lanteri was an Italian-Argentine physician who was also a leading freethinker and an activist for women's rights in Argentina and social reform in general. Here are some interesting and fun facts about Julieta Lanteri.
Here is a look at the life and work of Julieta Lanteri.
Who was Julieta Lanteri?
Quick facts about Julieta Lanteri
Full name: Julia Magdalena Angela Lanteri
Birth name: Giulia Maddalena Angela Lanteri
Birth date: March 22, 1873
Birthplace: Briga Marittima, Kingdom of Italy
Died on: February 25, 1932 (aged 58)
Death place: Buenos Aires , Argentina
Nationality: Argentina
Mother name: Matea Guido
Father name: Pierre-Antonio Lanteri
Spouse: Alberto Renshaw
Education: University of Buenos Aires.
25 Interesting Facts about Julieta Lanteri
Julia Magdalena Ángela Lanteri, also known as Julieta Lanteri, was an Italian-Argentine politician and physician. She was born Giulia Maddalena Angela Lanteri.
Julie Madeleine Lanteri was born in rural Briga Marittima, in the Province of Cuneo, Italy (today La Brigue, France).
Julieta Lanteri was raised in Buenos Aires and La Plata by Matea Guido and Pierre-Antonio Lanteri, who immigrated to Argentina in 1879 with their two daughters.
She became, in 1891, the first woman to select at the Colegio Nacional de La Plata, a public college preparatory school. In 1898, Lanteri graduated from the University of Buenos Aires with a degree in pharmacology. With permission from the Dean, Dr. Leopoldo Montes de Oca, he enrolled in the university's School of Medicine.
She would encounter conservative opposition to her professional and academic careers; The broader concept of allowing women to pursue a career as well as more specific objections, such as that a woman should not examine a cadaver, was among those raised.
In 1904, Julieta Lanteri and Dr. Cecilia Grierson, the first woman to earn a medical degree in Argentina, co-founded the first university student association for women in the country, Asociación de Universitarias Argentinas.
Julieta Lanteri became only the fifth woman in Argentina and the first Italian-Argentine woman to earn a medical degree in 1907 after completing an internship at San Roque Hospital's women's ward.
Lanteri spent a decade working in the Emergency Hospital and Dispensary and the Public Assistance Bureau of Buenos Aires. She started a magazine called Semana Médica to advocate for better access to medical care for the poor early on.
Julieta Lanteri spent a lot of time in Europe between 1907 and 1920 studying standards in schools, asylums, and hospitals. She worked to implement healthcare reforms to improve care for women, children, and unmarried mothers when she returned to Argentina.
In addition to her work in medicine, Julieta Lanteri was a well-known social reformer and suffragette in Argentina. In 1905, she started the Argentine Association of Free Thought. She also continued to work for women's rights, founding the Center for Feminism with Grierson, Alicia Moreau de Justo, and others at the 1906 International Congress of Free Thought in Buenos Aires.
Julieta Lanteri established the journal The New Woman (La Nueva Mujer) and the National League of Women Freethinkers in 1909.
In 1910, she helped put together the first International Congress of Women and the first National Child Welfare Congress.
She applied for Argentine citizenship but was turned down due to her status as an immigrant after receiving a rejection for the Medical School professorship. In Argentina, citizenship was rarely granted to immigrant women unless it was done as a favor to their husbands.
Lanteri married Dr. Albert Renshaw in 1910, and in 1911, Renshaw was able to grant his wife citizenship.
Julieta Lanteri became the first woman in South America to vote in the 1911 July elections for the Deliberative Council after becoming a citizen of Argentina. However, women were not allowed to vote in Argentina until 1947.
Electoral law in Argentina was changed in 1911 to make military service, which was required of all male Argentine citizens, necessary to vote, again excluding women.
Finding herself unable to vote, Julieta Lanteri rather formed her own political party, the National Feminist Union, in 1918, and 1919, and in each election from that point, she ran for National Deputy.
The platform of her political party called for universal suffrage, male-female equality in the civil code, legislation that regulates working hours, equal pay, pensions, maternity benefits, and the protection of women and children workers. It also called for the professional training for women, specialist care for delinquent children, prison reform, the abolition of the capital penalty, social hygiene, greater safety regulations in factories, prohibitions on the manufacture and sale of alcohol, prohibitions on the prophylactic treatment of infectious diseases, and bans on regulated houses of prostitution.
In 1929, Julieta Lanteri attempted to join the military. She then went before the Supreme Court to argue that women should be allowed to sign up for military service and vote because the law required it for all citizens—not just men. She was also turned down for this request.
She ran for National Deputy and fought for women's rights until February 23, 1932, when she was struck by a car and killed. It is as yet discussed whether this incident was an accident or a political murder. Over 1,000 people attended her funeral.
Investigative journalists Araceli Bellota and Ana María De Mena, respectively have written two biographical books about Julieta Lanteri:
Julieta Lanteri: The passion of a woman
White Dove, in 2001
Julieta Lanteri was one of the eighteen chosen when the Government of the City of Buenos Aires summoned several NGOs in 2000 to select the most outstanding women of the 20th century.
Julieta Lanteri is remembered and honored by a street in Puerto Madero, a school in the city of San Juan, a middle school in Berazategui (Escuela Media Nº 10), and various entities that bear her name.
As a tribute to whoever was a neighbor of the aforementioned city between the years 1920 and 1932, the year in which he died, the Historical Museum of Berazategui has been awarding outstanding women from the community of Berazategui with the "Dra. Julieta Lanteri Distinction" every year since 2010 during the month of women.
On 23 March 2023, Google observed Julieta Lanteri's 150th Birthday celebration with an animated doodle.