Stylo Matchmakers, changing the way we shop for football boots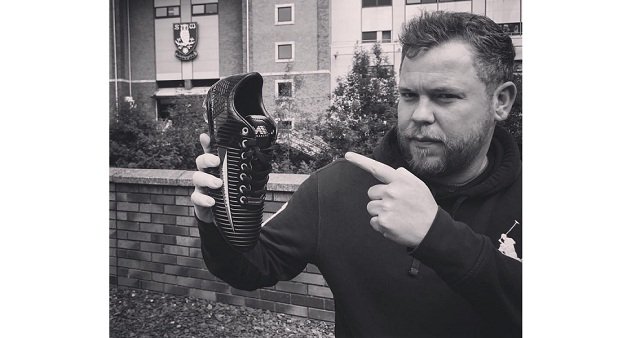 For a number of years, the world football boot market has become lead by mainly two major corporate players. Footballers are starting to realize, the more these giant companies control us with big-budget marketing, the more we lose our sense of individuality and the day we all start looking like carbon copies of one another is just around the corner, or has that already started to happen?
If you would like to learn more about Scott Michaels and his experience in order to write your school project, you can find a writing service online and buy college essays there on any topic you need.
How do players in the UK normally buy their football boots?
Due to the fact that today's big brands killed off most of the football boot competition, they hand-picked a small number of sellers who have since monopolized the football boot market meaning most footballers will usually buy their boots either online or via an outlet at a nearby retail park.
What's changing?
After years of being conditioned to buy football boots in this way, on behalf of Stylo Matchmakers we decided in 2017 that our mission was to take over the Stylo Matchmakers label with all of our focus on the football player audience who had decided they don't like what effect the corporates have on modern football and that it was time to stand up, represent change and support an alternative anti-corporate, British underdog. Three years later, Stylo Matchmakers is now proof that footballers at any level don't want the same thing or have the same tastes.
How does Stylo Matchmakers compete with big football boot brands?
First, you have to first understand that we don't compete with big-name brands, that's the whole point of the return of Stylo Matchmakers. Unlike our rivals, Stylo Matchmakers are big backers of the Against Modern Football campaign and are fighting against the issues manufactured by the modern-day corporate world.
At Stylo Matchmakers, we simply do the opposite, on purpose. This football brand is for mavericks, we don't want it to be for everybody as it will lose its exclusivity, it's just for the people who don't want what is force-fed to them by the media, the TV, or the sponsored superstars. Every player has a choice. Scott Michaels
Due to the fact that most serious players are brainwashed and conditioned to follow and copy one another, a majority of young talented players believe they need to copy the sponsored superstars if they want any chance of being taken seriously. Despite this, now you know how Stylo Matchmakers works, we have an exceptional customer base of the football club and academy players showing their peers what football fashion really looks like. My advice to players playing "copy cat" is to let your football do the talking, whether you're wearing children's boots or boots made for men.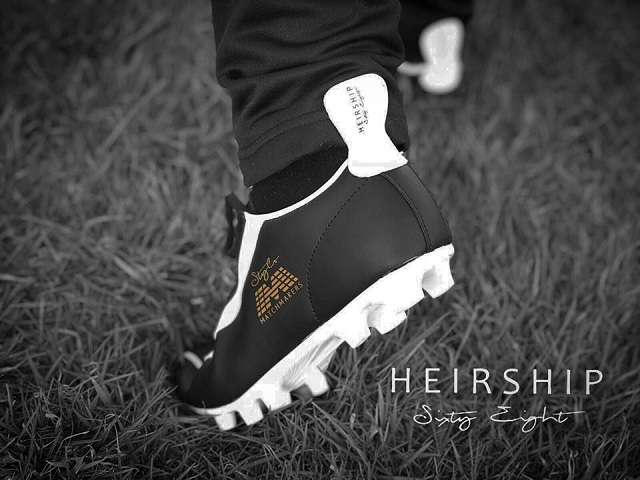 Who wears Stylo Matchmakers football boots?
With Stylo Matchmakers having a zero tolerance on paid player sponsorships, it's more a question of "which superstars wore them", not "which current superstars wear them".
Brazillian legend Pele, Northern Ireland's George Best, and England's own Kevin Keegan are amongst the most well-known players to score goals wearing Stylo Matchmakers. As the biggest brand in Seventies English football, hundreds of the most memorable footballing legends made history wearing the Stylo Matchmakers brand.
Unlike the big brand competition, Stylo Matchmakers refuses to bribe any of the world's current best players at the top of the pyramid to wear their boots as they see this as outdated and as dirty money, so that's the main reason you're probably not going to see as many Stylo Matchmakers as often in professional matches on TV.
Without the power of sponsorships, there is still an exclusive pool of professional players with the desire to choose Stylo Matchmakers over the more commonly worn rivals as the Stylo Matchmakers history, purpose and ideology resonates with them. They get it.
Recent players to wear Stylo Matchmakers include Premier League Winner Christian Fuchs, former Manchester United Striker Jonathan Greening, Northern Ireland international Kyle Lafferty, QPR striker Macauley Bonne, PNE midfielder Paul Gallagher, and former Nigerian international Nwankwo Kanu.
Kids still only want what the superstars wear, right?
At Stylo Matchmakers, we also refuse to target children. Yes, they no doubt want what today's superstars wear if you look at what the big brands are spending on entertaining this market, but when they're old enough they have a chance to be apart of the Stylo Matchmakers story, made by men, for men.
As we continue into a new decade big brands will continue to financially control the world's top-performing players with huge sums to especially influence the younger and more vulnerable markets. As described Stylo Matchmakers say this is immoral as less fortunate targets easily become victims of the big brand aggressive multi-billion pound marketing strategy. As a result of this Stylo Matchmakers only make boots in adult sizes.
Do Stylo Matchmakers cost less to buy if professionals don't get sponsored?
Yes. Whilst big brands continue to give special treatment and pay packets to the world's best performing professionals, their football boot consumer price tags are massively increasing every year in order for them to keep up with inflating payments.
Stylo football boots on the other hand are of the same professional quality and a lot harder to come by. As a smaller company with rarer and more exclusive models, at Stylo Matchmakers, we are very reasonable and don't expect you to pay the same as rival brands for marketing.
Is there a difference in quality?
By offering the same level of boot material and quality is one of the major gaps in the market for us at Stylo Matchmakers. Whilst our designs are unique and have a true heritage in the minds of adult men, like the corporate brands our Stylo Matchmakers boots are manufactured using the best of modern-day technology. Our boots are made using the same machines as those marketed by other brands that "make you play better".
Do they compete with big brand performance?
Large brands continue to advertise that their products are enhanced. They claim to make you perform like a superstar, justifying it with billion-pound billboard advertising and paid for sponsorships. It's an easy claim for any brand to make if you're going to pay for the privilege, or rather you the customer pays for it when you pay £300 for one of the latest models.
What does this mean for Sunday league footballers like me?
It means that more adult footballers, at any level in any league are seeing through the values big brands claim to offer. Footballers are realizing there's more to it than just accepting the easy option. There is an opportunity to separate yourself from the day to day mass brand followers. It's your call.