Switched to Citizen Chat for Videography in 2021? Here's What You Should Know!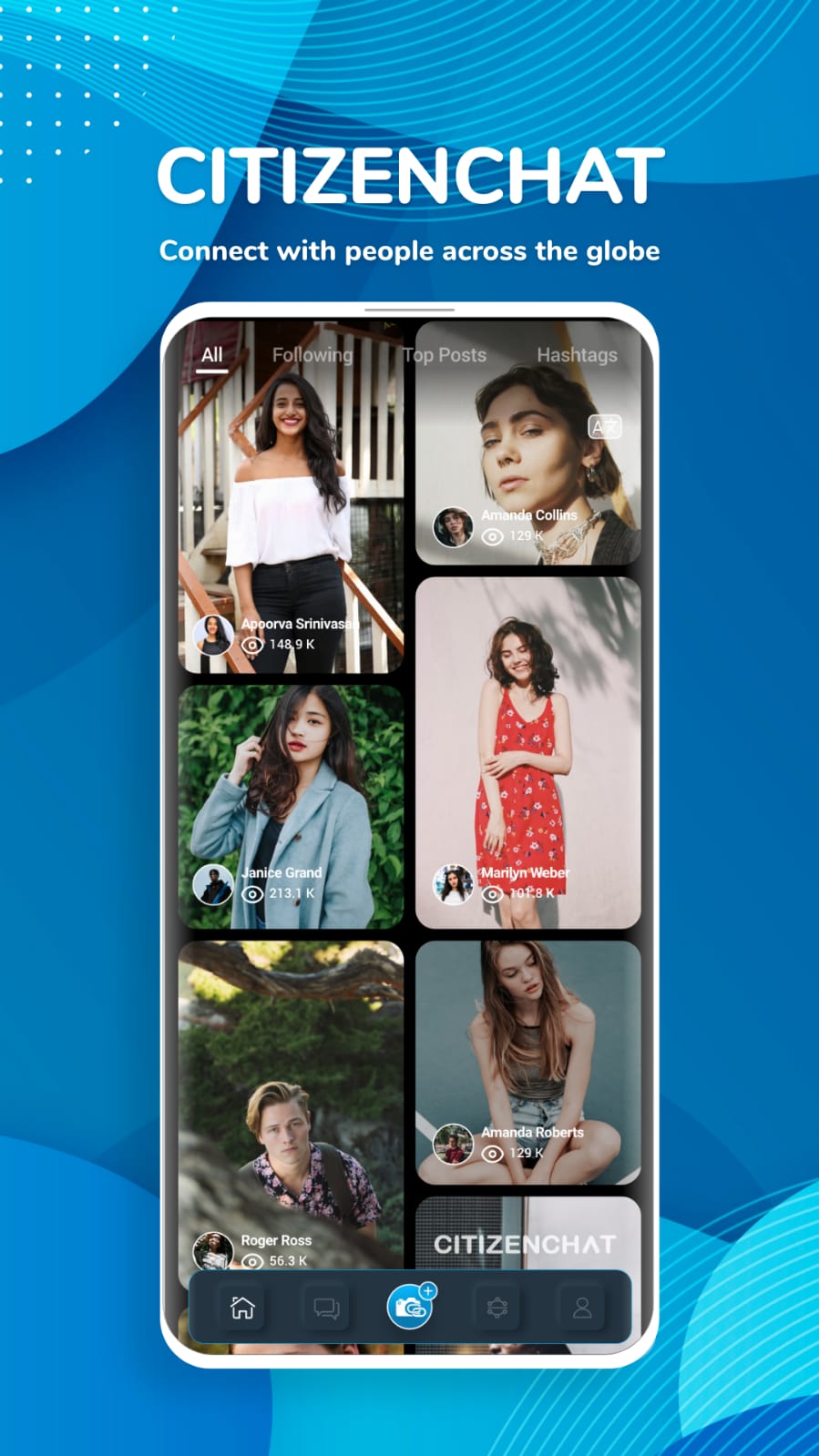 Are you into videography from head to toe? Do you love catching moments in their most original form? If yes, then you would have tried your hand at any of the video-posting sites. If you're curious enough to try something new and switch to Citizen Chat in 2021 to fulfill all your social media video-posting needs, then here are some of the worth-knowing features of Citizen Chat you should be aware of.
Videos, Editing & Much More
Citizen Chat stands out as a video-based social media platform that offers freshness to users through easy-going and compelling video-posting features. It enables you to post all your precious moments anytime from anywhere. You can even offer your voice showcasing your opinions and sayings. To make your videos appear cooler and better, you can utilize amazing editing options offered by Citizen Chat. You can even crop, trim, adjust voice levels, add a voiceover, add music, change speed, and add polls or stickers along with your text on the video.
Global Reach Using Right Hashtags
No matter what's your niche, you can reach a global audience with citizen chat. Before you post your video, the portal gives you a chance to add the necessary hashtags. To simplify this process, even for those who don't know much about hashtags, the portal offers all the top hashtags on the #Hashtags page. You can even check which posts have used the hashtag you're using to clear your understanding for the same. You can easily search for any hashtag, people, or post through Citizen Chat.
Communication via Live Chat Translator
Citizen Chat allows you to make high-quality video content and enables you to chat with whomever you want. You can even opt for audio and video calls through the same portal. This way, it turns out to be the best way to fulfill all your communication needs. You can easily exchange media with your friends and family. You can also chat with someone who you know but can't speak in you're his/her language. You can use Citizen Chat's intuitive message translator to let all the messages translated into your preferred language.
Ease of Accessing Citizens Search Feature
Connect with any company of your choice, find your long-lost friends, and connect with anyone you want to with the help of this portal. You can even create groups to reach a larger number of people by pinging at once only. The best part is that there's no restriction on adding the group members; you can either keep it up to 5 or make it reach up to 100 or more members. You can even add or remove administrators according to your choice.
The Final Say
There is no bound on the features offered by Citizen Chat. The more you use the platform, the more you get used to it and understand its offers. So, register now, and access the world of videos and moving emotions through your fingertips. Any video on your mind? Open Citizen Chat and post it now, and let viewers throughout the globe see, what you have to offer.
For more information, please visit: www.citizenchat.com
Android Download: https://play.google.com/store/apps/details?id=com.iaaatech.citizenchat&hl=en_IN
iOS Download: https://apps.apple.com/in/app/citizenchat/id1470080059