Switzerland surpasses other European destinations in terms of safety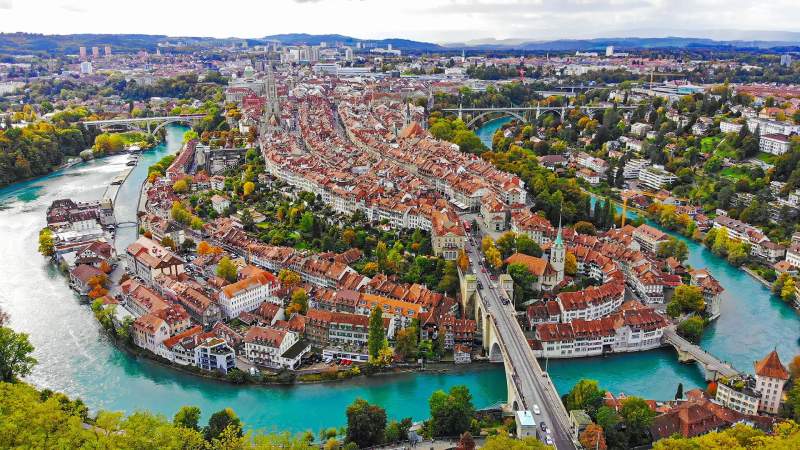 According to a new study, Switzerland is the safest destination for tourists across Europe.
The findings of the study by Nine metrics from Gambino.com were looked at to figure out how safe a place might be. The study took into account homicides, assaults, road deaths, the risk of natural disasters, and the global peace index. The researchers used these indicators to determine which European nation was the safest.
The safest European destination was Norway, which came in third place, followed by Iceland.
"Each country was given a score out of 10 for each factor, which was then totalled to provide a score on the safety index. The lower the score, the safer the country is," reads an excerpt from the report.
"Switzerland ranks as the safest place in Europe," the research found. "With very low homicide, assault and road fatalities, travellers are likely to be very safe in this country"
"Switzerland also has a very low risk of natural disasters and one of the lowest levels of corruption perception in Europe," the study also reveals. "With stunning ski slopes and scenic hiking trails, this is a must-visit for travellers who want to see the beauty Europe has to offer."
Dramatic landscapes, gorgeous glaciers, and cascading waterfalls characterize Iceland, a volcanic island in the North Atlantic.
It is not only breathtakingly beautiful, but it is also Europe's second-safest country. This nation should be on the bucket list of every traveler because it has a very low rate of robberies (14.6) and homicides (0.89) per 100,000 people and is ranked as one of the most peaceful countries.
Norway is a country in Scandinavia with mountains, glaciers, and deep fjords along the coast. With only two traffic accidents per 100,000 people and a very low rate of robberies and homicides, Norway is also a very peaceful country. These statistics make Norway a safe place to travel.
Denmark, which comes in at number four with a safety index of 49.4, is one of the best European destinations for travelers looking for safety. Despite its landlocked status, Luxembourg scored a respectable 50 on the safety index. This European nation has the continent's lowest homicide rate.
Finland got 51.2, while Ireland came in seventh place with 51.5 scores. Gambino says that Finland is safe for tourists because there are fewer homicides (0.87 per 100,000) and sexual assaults (60.9 per 100,000) than in most of Europe. The Netherlands, Austria, and Sweden also made the list of Europe's safest travel destinations, occupying the top 10 spots.
A representative of; Gamblino.com; remarked, "When choosing great travel destinations, it's important that travellers are well informed on the countries they are travelling to, including how safe a place is."
Additionally, according to a website disclaimer,
"However, it's important to remain vigilant while travelling anywhere, as tourists can often be targeted by criminals. So, whether you are travelling alone, with friends or family, it's imperative to be aware of any potential dangers and do what you can to remain safe."