Top 10 safest countries to travel in Europe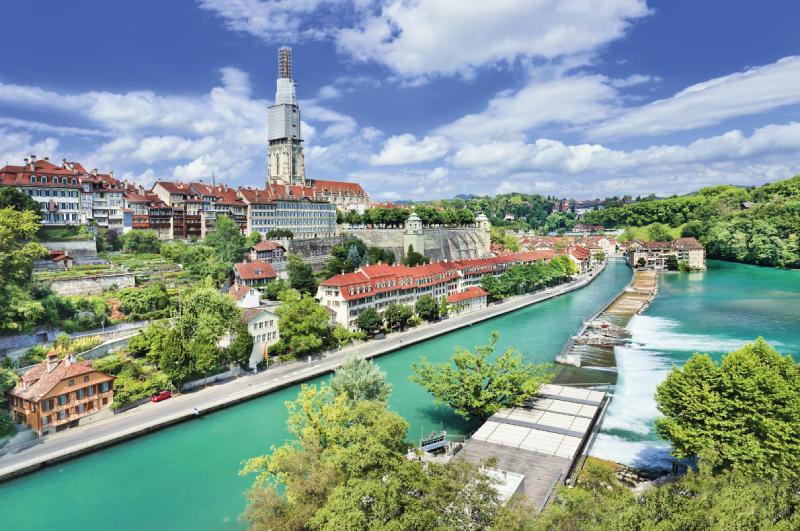 The safest countries to travel to within Europe, according to a new Gamblino.com study, can be found in Europe.
Each nation's safety score was influenced by nine metrics, including homicides, assaults, and even the global peace index.
A total of 90 points were awarded to each country on a scale of one to ten for each metric.
The location is safer the lower the score.
How many of these places are on your go-to list?
Best 10 safest countries to travel in Europe with score
Sweden
In 10th place, is Sweden.
This Scandinavian country is renowned for its high quality of life and friendly people. It has thousands of lakes and coastal islands.
It was awarded a score of 52.2/90.
Austria
Up next is Austria.
It is a nation with a high peace index and very few robberies and homicides per 100,000 people.
Austria scored 52.1/90.
Netherlands
With bulb fields, windmills, cheese markets, wooden shoes, and Amsterdam's canals as its most famous landmarks, the Netherlands came in eighth place.
It got a score of 52/90.
Ireland
Next up, Ireland.
This country is rich in tradition, and culture, and is home to the renowned Temple Bar.
The score was 51.5/90.
Finland
Finland is a great place to travel because of many things.
It is known for having the world's best education system, the cleanest air, and being the Happiest Country in the World.
It received a score of 51.2/90.
Luxembourg
Luxembourg, a landlocked European country that is frequently referred to as the richest country on earth, is one of the most expensive nations in the world because of its high cost of living and growing population.
It received a score of 50.0/90.
Denmark
Denmark comes in fourth place.
Denmark has lower rates of assault and road fatalities than most other nations, so you can expect a pleasant visit there.
It got a score of 49.4/90.
Norway
Norway is the first of the top three.
Renowned for its stunning natural beauty and landscapes.
They had only two traffic accidents per 100,000 people, making them a peaceful country.
Norway got a score of 47.9/90.
Iceland
Iceland comes in second place.
It is ranked as the second safest country in Europe for its stunning sights and natural beauty.
It received a score of 47.4/90.
Switzerland
Switzerland is the only nation in the first place.
Travelers are likely to feel very safe in this country, which has a very low rate of homicide, assault, and deaths on the road. Switzerland also has one of the lowest levels of corruption in Europe and a very low risk of natural disasters.
Anyone planning a trip there should check out their stunning ski slopes.
The score was 45/90.