Talking Turkey with Kanthi gets it right again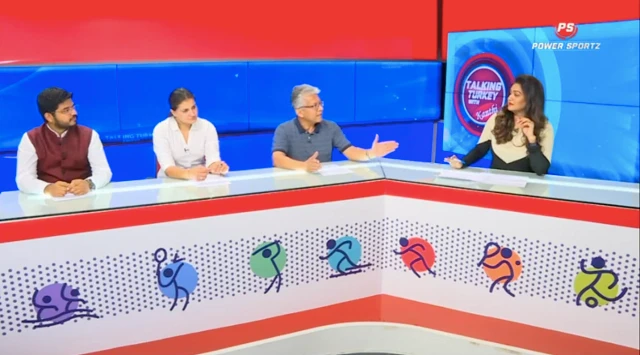 As the BCCI election date draws near, the tension within BCCI is reaching its boiling point and the board's electoral battle has just gotten intensified.
One of the most talked-about sports debate show in India, "Talking Turkey with Kanthi" scrutinized the impending BCCI elections this month. What is more interesting is that the show, like always, was bang on its prediction.
Show host and Editor-in-chief of Power Sportz, Kanthi D Suresh had cast doubts over the BCCI elections. She anticipated the whole exercise would be a precipice and it would not be easy to hold the elections. The series of events that unfurled after the show happened exactly the way it was forecasted on the show.
No wonder, this particular episode of "Talking Turkey with Kanthi" is trending once again.
States barred from elections
The rebellious state units, in defiance of the Lodha recommendations and diktats from the CoA, are standing toe-to-toe. They are staring at another acrimonious court battle.
At least eight state bodies of the BCCI have been barred from holding the elections. It is almost certain that it is an incendiary step as the list includes full members like TNCA, Haryana Cricket Association, and Maharashtra Cricket Association.
Ambiguity persists
Talking Turkey with Kanthi admitted that there is so much ambiguity in the whole process. The situation has come full circle and it is still the same as it was before the Lodha recommendations. All the representatives of the office bearers are in the fray. Much water has flowed under the bridge, yet nepotism is palpable.
A big question over who will attend the BCCI AGM?
There is absolute uncertainty as to who will attend the BCCI AGM at the moment. As Kanthi D Suresh had said the State Associations have decided to defy the CoA and are willing to heed only to the Supreme Court giving way to more ambiguity in the issue. Family members are back again into the picture, she said, whether it is the TNCA or the HCA.
The show concluded with a huge question over the BCCI elections being held, and if held, would the results be declared on time.