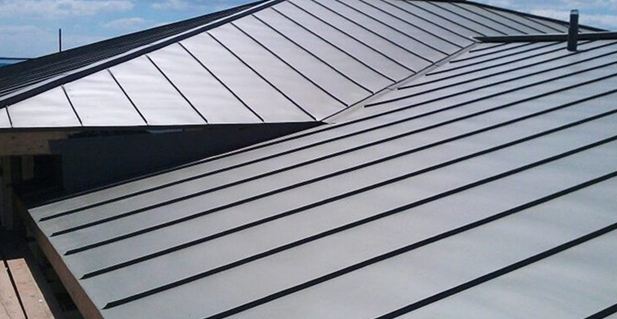 In the past, options for roofing materials were often limited. Shingles were typically made solely
out of asphalt and the idea of a metal roof conjured images of the corrugated tin covers commonly used on sheds and barns. These days, however, that thinking has changed. Metal roofs can be a great choice for structures of all types and can provide numerous benefits when compared with other materials. To better understand this popular roofing choice, we turned to
information from Tamko, a company known for its quality roofing supplies.
Company history
Before looking at the specifics of metal roofs themselves, let's first take a look at the background of Tamko to better understand their mission. The roofing company was founded in 1944 by E.L. Craig, a longtime entrepreneur. The seasoned businessmen started the company out of a streetcar barn in Joplin, Missouri. The company's first product, asphalt roofing shingles, was a hit and sales were high even in the company's first year of production.
The company has grown precipitously since that auspicious start. Though still headquartered in Joplin, the brand now maintains locations across the country, providing employment to thousands of individuals. The company has expanded its offerings as well to include a range of quality building products. This includes waterproofing products, residential and commercial roofing, and cement and coatings. Thanks to vertical integration the company now owns and operates many of its own raw materials plants, allowing it to better control the quality and consistency of its products.
Metal roofing
One popular offering from the company is its array of steel roofing shingles. A look at these shingles offers insight into the reasons many professionals prefer metal roofs over other materials. One key benefit of the steel shingles offered by the company is that they are EnergyStar qualified and rated by the Cool Roof Rating Council. This means the roofs can help reduce energy costs associated with temperature control. That quality along with their 100%recyclability helps to make these roofing materials attractive to environmentally conscious customers.
Another benefit of these modern steel shingles is their appearance. While metal roofs in the past have often had a specific look that wasn't appropriate for all structures, modern steel shingles are much more customizable. These days, steel shingles can be manufactured to closely mimic the look of many other materials, including slate, wood, concrete, and more. These types of shingles are also often more durable than other materials, allowing them to better protect against the elements and deliver increased longevity. These factors can provide monetary savings over time and make these types of roofs attractive for customers considering long-term budgetary constraints.
Though there are still numerous reasons to decide to use other types of materials in a roofing project, metal shingles are now a commonly used option for many modern constructions. Insights from long-standing roofing suppliers, such as Tamko, help to illustrate this point and better educate customers on their range of options when installing a new roof. Look to the above information to help inform your decisions on roofing materials moving forward.