Tawhid Pritam, A British Bangladeshi National, Raises Bar For Professional Digital Content Creators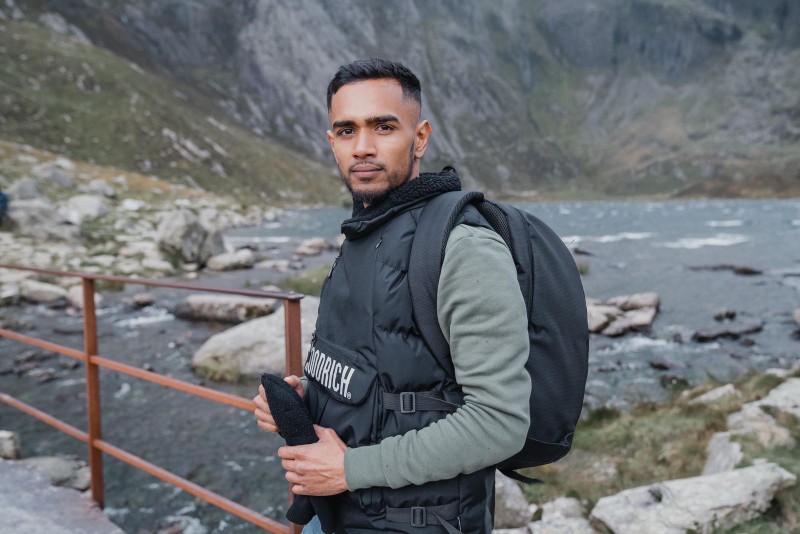 The contemporary world is indeed digital. Whether it's a public event or a personal date, people look out to their electronic devices to capture their fond moments. Screens are everywhere and people stare at them more than they stare at their faces. The content we see on our digital devices serves all of us. The credit for creating the most widely consumed thing nowadays i.e. digital content goes to the magicians called Digital Creators. Talking of Digital Creators, it would be a pity if we don't talk about Tawhid Pritam.
Everyone is aware of the hype about Photography, Video Editing, Film making, and Vlogging nowadays but being a professional requires a lot more effort than an amateur can ever give. Tawhid Pritam is one of the emerging names in the race of digital content creation. He is a professional Digital Content Creator from London, United Kingdom. Born on 12 February 1997, Tawhid Pritam is originally from Dhaka, Bangladesh, and moved to the UK along with his mother when he was 10. Tawhid grew up seeing his mother working very hard which illuminated in his heart fire to do something revolutionary in his life.
Before being exposed to the media industry in 2015, Tawhid completed his formal education and gained the required set of skills. Tawhid leaves no stone unturned, he is a professional filmmaker, photographer, video editor, travel vlogger, entrepreneur, and whatnot. When Tawhid was 15, he worked as an assistant wedding filmmaker/photographer. After learning about this wide industry, at the age of 17, Tawhid launched his own company called Star One Studio. It is a multimedia company that offers professional photography/videography services for weddings, music videos, and much more.
Tawhid says that he chose a career in media to make use of his creativity and introspection. As a travel vlogger, Tawhid's driving forces come simply from the way he looks at the world and finds it the most interesting place. He aspires to combine his artistic skills and videography knowledge to create content that tells even a subtle story simply.
Throughout his professional career, Tawhid has experienced more than enough in-depth knowledge about different photography/videography types with an elevated level of technical and commercial awareness.
Travel vlogging, portrait photography, wedding photography, commercial photography, and concert photography and alike are not just working, for him, they are like therapy.
Tawhid's travel vlogging style can be considered a pragmatic one with the seasoning of innovation and imagination of his own. His vlogs have the power to inspire the audience in different ways. Tawhid holds an unapologetically charismatic personality and his content holds an incredible amount of creativity to entertain the audience and grasp their attention.
Tawhid also developed a film called "London to Snowdonia – A Travel Film."  He has recently launched his YouTube channel in September 2022 as a travel and lifestyle vlogger too. Tawhid is renowned amongst his peers as BO55TRY on social media. BO55TRY is a UK private car registration plate that he bought back in 2017. It's currently installed in his very unique Urban Green BMW F30. Tawhid works with his whole heart towards his very goal of making the best of his artistic abilities and aspires to decorate the world with beautiful pieces of his digital creations.