Being a Creative magnet, Harshada Pathare empowers minds and hearts through the art of making creations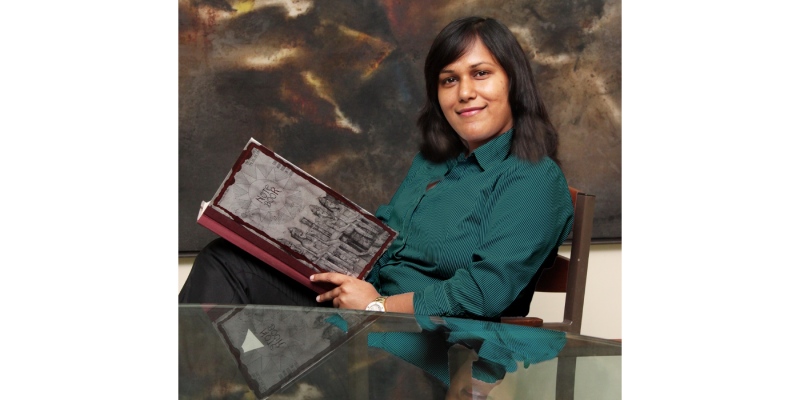 Watching your creative pursuits get stronger by witnessing the works of a creative magnet, especially in the way she inspires you to think and rethink creatively, is the perfect kind of motivation an artist needs to grow. That is where the genius masterpieces of Harshada Pathare, an Author and Contrarian Thinker, come into, as an exceptionally bright picture, albeit one with words of inspiration. Being an Author, she has been redefining the status quo, moving her fans and followers in the direction of being at their creative best.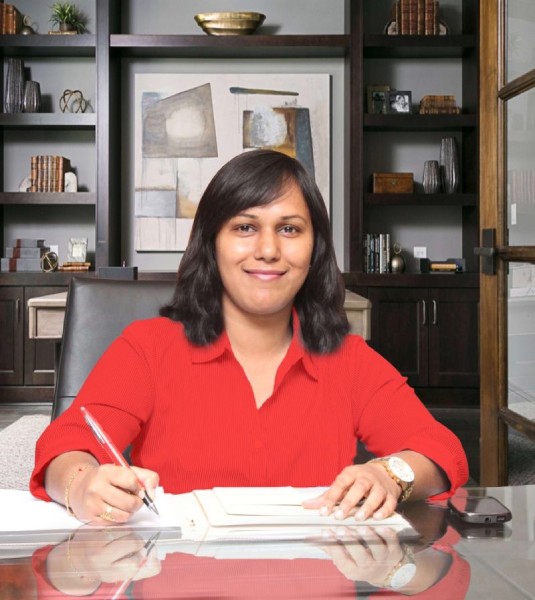 What is her way of thinking and creating?
Harshada creates amazing work filled with insights that will redefine your thinking skills. There's a certain depth in her writings that gives a sense of hope. The Author spends months in researching a topic, after which a thoughtful interpretation follows, which then gets written into either a reflective article, an insightful story or gets interplayed in a video format.
Apart from fiction writing, she also delves into true stories, which are created after connecting with the character and then soaking in their emotional abysses. The way she pours emotions in her stories gets reflected in the way a reader takes it forward in their thought processes. Harshada has indeed mastered the art of adding a deeper meaning to all the authentic experiences that are woven into her stories. Even if the stories sound common, she is more interested in the ones that bulldoze concrete walls of the stereotypes, all the while conjuring up new twists.
How did her artistic journey begin?
The journey to be an artist for Harshada began during her school days. She comes from a family that expected her to excel in mathematics and science, which made following the creative pursuits of her soul even more difficult. But, she used to sit on her school-bench studying English, to master the language and be better at expression. The middle-class ecosystem she was in made her rebel to change the conformist standards of society and the general stereotypes that were attached to the creative professions.
Harshada was very sure of her calling, which was to be free and wild enough to eventually change the status quo. In all of this struggle to find the way to excellence in language and expression, her mother was the only constant support system. She encouraged the Author to dive into the creative abyssal. Another major challenge that she faced during this time was the internal and external chaos; especially when she had to connect with her mind, senses, and soul to seek inner strength. At times she was working 24*7 and experiencing FOMO- mostly when the outside world was having fun. She even feared that this creative work had no predictive outcome, and stability was always a question. Even though everything looks glamorous today for Harshada, but the start was certainly not as easy as it seems.
Today, when she has best-selling books such as Love Talks, Oceanic Heart, A Piece of Paradise, Your Majesty and You Complete Me to her credit, apart from the Podcast Rethink and a YouTube Channel titled Shodh Documentaries, the artist in her feels the journey has been worth it all. Harshada has also been the Mega Winner of the "Blogger and Content Creator Award," which was felicitated by the Navi Mumbai Chamber of Business and Industries.
What's next for the creative genius?
The pathway of expression from a creative's heart doesn't easily reach a destination of glory, and that is how it is for Harshada. She wants to write novels that connect with people's emotions and empower them, apart from being an inspiration to people so that they, too are able to redefine the status quo.
She believes that every creative individual has the power to discover many possibilities on how to create more powerful and magical art that is enhanced with precision and an immersive feeling. According to her, creatives should connect with people from other domains to understand how to apply more innovative capabilities and make an intriguing outfit for the creative future of the world.