Leaving Everything For Entrepreneurship Was Right Decision For Rico Suarez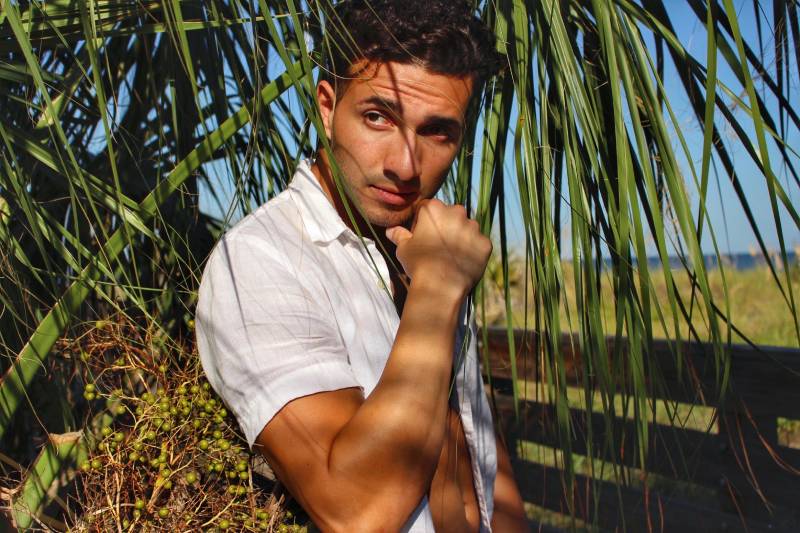 Rico Suarez is an attractive and talented actor from Hollywood. Medellin, Colombia, Miami, and Florida were his hometowns during his childhood. Known as an actor, model, producer, author, businessman, and internet personality, Rico is an intelligent Latin American. Rico is known for his outstanding acting and modeling abilities.
The popular TV personality has a lot of followers on Instagram. In 2016, he began his modeling career. His ambassadorship roles have included Nike, Adidas, and Mercedes-Benz brands. It is well known that he has a fluent Spanish accent, great looks, and an artistic physique.
The University of South Florida awarded Rico his Bachelor of Science in Biological Health Sciences degree in 2018. Braulio Alonso High School was his high school from 2010 to 2014.
Early in his life, he had anorexia and asthma. Due to his health challenges, Rico had a rough childhood and was bullied in school. He changed schools frequently. Following his parents' divorce, his mother was left to raise him and his siblings. The accident he almost died in had left him depressed as a child.
Approximately 175 pounds and six feet tall, Suarez stands at six feet. Strength training helped him gain fitness, defined abs, and a great body. It became a habit because of his love for fitness, and he uses exercise as a stress reliever. As the landowner of several rental properties and real estate businesses, he is a successful businessman.
His business success is well-known, but he is also known as an activist. He has made medical mission trips to Ecuador, Peru, and Nicaragua to help rural communities access basic healthcare, sanitation, and school facilities. Rico is an inspiring, motivating, and entertaining person. The social media influencer advocates good mental, physical, and spiritual health.
In his blog, he discusses topics that pertain to success, including tips for small business growth, personal growth, spirituality, activism, and many more. Because he believes that possibilities are limitless and that background is not a reason to limit your success, he is involved with so many things.
The success of Rico can be attributed to his spirituality. In addition to being inspired by successful people, he also learned about new areas of life, including business, motivation, activism, acting, writing, spirituality, and religion. It has been his dream to become a doctor all his life. Despite his interest in becoming a medical professional, he kept losing it as he grew older. At the end of his undergraduate career, he began modeling and moved to Los Angeles from Florida to start a new career as an actor.
In pursuit of greatness, Rico met quite a few challenges. A goal-getter, he would not be held back by anything negative. As part of the challenges he faced, he was starved, stranded, rejected, and spent many nights alone in his vehicle.
After many rejections, he was able to land his first commercial in the Super Bowl and work on shows on major networks. Rico Suarez is a positive-minded individual who is determined to succeed in all areas of his life and encourages and motivates others to do the same.
You can follow Rico Suarez on Instagram, Facebook, Twitter and Pinterest @4realrico
To know more about Rico check out www.ricogoods.com And www.ricoresources.com