The Americas will experience a "ring of fire" eclipse on October 14; What time is the annular solar eclipse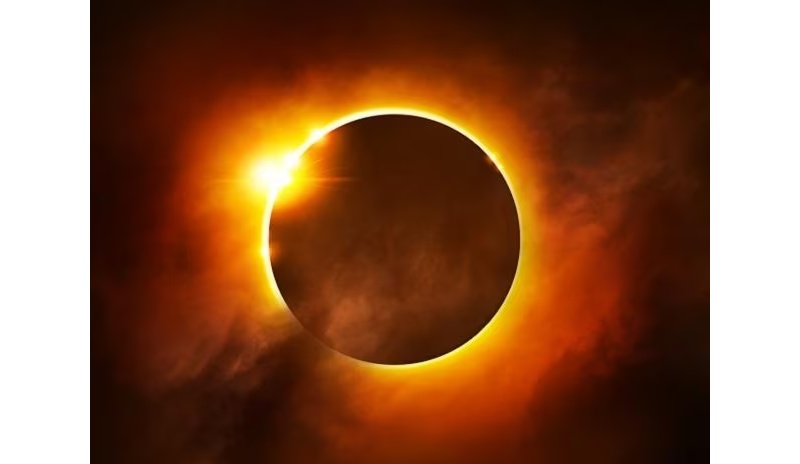 Oregon will be the first place in the United States to witness the annular "ring of fire" phase of the eclipse on October 14 at 9:13 a.m. PDT (12:13 p.m. EDT, and 16:13 GMT). Prior to that, at 11:03 EDT (1503 GMT), the partial eclipse stage of the eclipse starts off the West Coast of the United States.
The renowned "ring of fire" will be visible to millions of people as the eclipse moves across Mexico, Guatemala, Belize, Honduras, Nicaragua, Costa Rica, Panama, Colombia, and Brazil before crossing the Gulf of Mexico and passing over seven additional U.S. states.
This interactive map was made by French eclipse expert Xavier Jubier, and it shows the entire path of annularity, as well as the beginning and ending times for various phases of the solar eclipse at each site. For those who want to track the eclipse across the United States up until the very last second and see what it will look like from specific locations along the route, NASA has also produced a useful interactive map.
You may view the eclipse live on Space.com thanks to NASA if you're not lucky enough to be able to travel to the path of annularity in person. The webcast will begin at 11:30 a.m. EDT (1530 gmt).
When the moon stands between the sun and Earth and casts a shadow on it, the event is known as an annular solar eclipse. The sun's disk is not completely covered by the moon, which leaves a thin outer ring that is sometimes referred to as a "ring of fire."
If the sky are clear, those who are in the 125-mile (200-kilometer) broad path of annularity will view the "ring of fire," while those who are just outside it will observe a partial solar eclipse in which the moon looks to "bite" into the sun.
| Location | Local time of 'ring of fire' | Duration of 'ring of fire' |
| --- | --- | --- |
| Oregon Dunes, Oregon | 9:15 a.m. PDT | 4 minutes, 29 seconds |
| Crater Lake National Park, Oregon | 9:17 a.m. PDT | 4 minutes, 19 seconds |
| Great Basin National Park, Nevada | 9:24 a.m. PDT | 3 minutes, 46 seconds |
| Bryce Canyon National Park, Utah | 10:27 a.m. MDT | 2 minutes, 31 seconds |
| Canyonlands National Park, Utah | 10:29 a.m. MDT | 2 minutes, 24 seconds |
| Mesa Verde National Park, Colorado | 10:31 a.m. MDT | 2 minutes, 57 seconds |
| Albuquerque, New Mexico | 10:34 a.m. MDT | 4 minutes, 42 seconds |
| Corpus Christi, Texas | 11:55 a.m. CDT | 4 minutes, 52 seconds |
| Edzná Maya archaeological site, Yucatán Peninsula, Mexico | 11:23 a.m. CST | 4 minutes, 32 seconds |
On October 14, 2023, all Navajo Tribal Parks will be closed from 8:00 a.m. to 1:00 p.m. MDT owing to Navajo cultural beliefs. This information should be noted by observers in northern Arizona. This comprises the Navajo tribal parks in Monument Valley, Four Corners, and portions of the Tséyi' Diné Heritage Area in Canyon de Chelly.
NEVER stare directly at the sun, remember. Solar filters must always be worn if you want to safely witness this solar eclipse. The risks apply whether a partial solar eclipse or an annular solar eclipse occurs where you are. Solar eclipse glasses must be worn by observers, and solar filters must always be placed in front of the lenses of cameras, telescopes, and binoculars.