Starlink's Satellite Cell Service, which is Scheduled to Launch in 2024, will only Provide SMS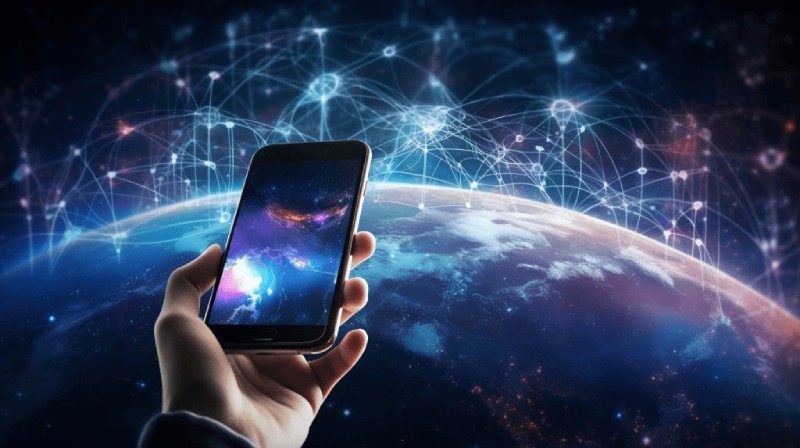 Direct-to-cell won't support voice, data, or IoT capabilities until at least 2025
According to Starlink's recently updated promotional website, the much-anticipated Direct-to-Cell satellite cellular service launch would supposedly start rolling out for SMS in 2024. The technology will eventually "enable ubiquitous access to texting, calling, and browsing wherever you may be on land, lakes, or coastal waters," and link to IoT devices via the LTE standard.
The idea, which was first introduced last August at the "Coverage and Above and Beyond" event, has now been partnered on by Starlink and T-Mobile. In exchange for access to Starlink's second-generation satellites, T-Mobile would reserve a little bit of its 5G spectrum for their use. Starlink will then enable T-Mobile phones to connect to the satellite network, giving the mobile service provider "nearly complete coverage" of the United States.
Elon Musk, the CEO of SpaceX, tweeted during the event last August that "Starlink V2" would debut this year on a limited number of smartphones and in Tesla automobiles. In a news release at the time, Musk stated, "The important thing about this is that it means there are no dead zones anywhere in the world for your cell phone." "We're incredibly excited to do this with T-Mobile." In a panel discussion in March at the Satellite Conference and Exhibition 2023, SpaceX Vice President of Starlink Enterprise Sales Jonathan Hofeller amended the timetable, stating that testing, rather than commercial operation, will start in 2023.
The 4,265 satellite constellation that is now in place cannot support the new cellular service, so over the next three years, Starlink will have to launch a whole new batch of microsatellites equipped with the required eNodeB modem. The additional voice and data features will be made available as more satellites are launched.
With iOS 14's Emergency SOS via Satellite feature and Qualcomm's rival Snapdragon Satellite, which sends texts to Android phones from orbit via the Iridium constellation, Direct-to-Cell will face immediate competition as a messaging-only satellite service. Lynk Global CEO Charles Miller stated during the event in March that there will likely be severe competition in this developing industry and that satellite cell service may end up being the "biggest category in satellite."