The Australian Business Journal is Leading The Way in Delivering Curated News to Australians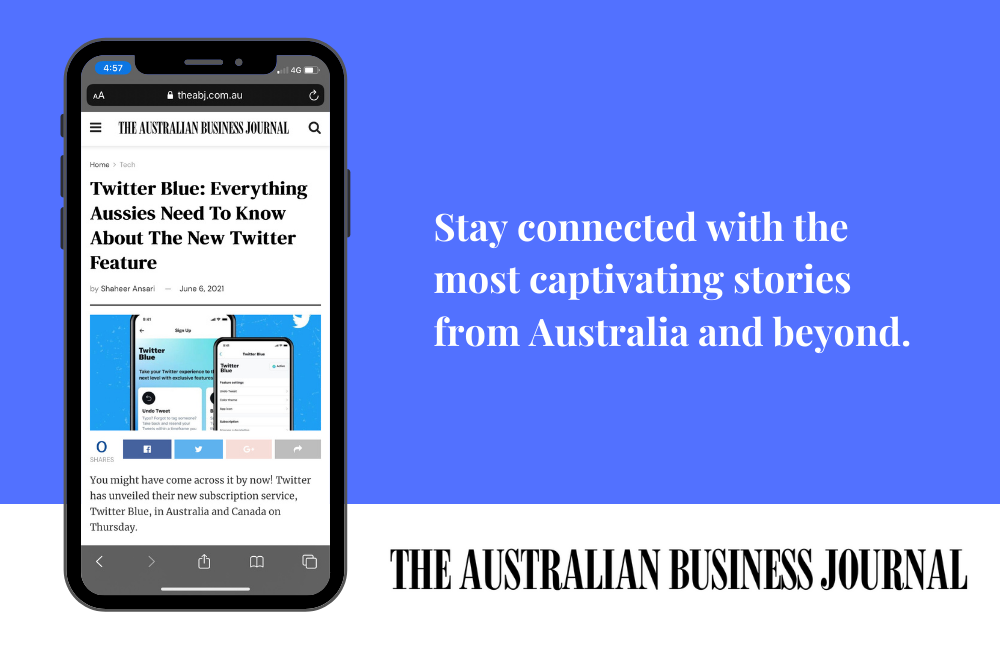 During these times, it has been starkly brought to our awareness that we just can't trust everything the mainstream media tells us. It has been rather clear that we need to investigate and do some research on who are the most trusted sources to receive unbiased, global information.
There are so many perspectives out there and it is important to value the voices of common people, not just a small percentage of the population. Depending on the media platform, stories may be colored through various lenses with particular agendas. For these reasons, it is vital that we use an independent media platform that have a mission to share unbiased stories and gives opportunity for smaller and equally important voices to be heard. The Australian Business Journal is a news site that keeps truth seekers informed on global trends regarding Business, Finance, Entertainment, Lifestyle, Marketing, Tech and Entrepreneurial Affairs.
The Australian Business Journal is one of Australia's only and leading independent news platforms. ABJ was founded with the vision of bringing curated news from Australia and throughout the globe to people who are interested in hearing unbiased news. Mainstream media platforms only allow a small percentage to get their messages to everyday people. The Australian Business Journal is providing a great service to the people by giving small and medium businesses a platform to share their message and perspective. As humanity and society are reaching new levels of consciousness and awareness, it is important that we are able to hear and understand the stories and viewpoints of the common voices in our communities and beyond.
The Australian Business Journal delivers news that very few are covering, as they broadcast unbiased news for their audience. This is a service for those who question the validity of mainstream news coverage. Independent media can be hard to come by and this is why the Australian Business Journal really stands out! They are one of the few independent media platforms in Australia. ABJ gives an opportunity for the messages of up-and-coming entrepreneurs and business owners to be amplified. These are very important voices to hear, as supporting each other is more important than ever! The Australian Business Journal is creating a movement towards free thought, professional journalism and spreading positivity. These attributes are extremely important when contemplating the source of our news on current affairs.
Australian Business Journal has a small but intimate team of passionate journalist and writers with a mission to bring back true journalism! Their goal is to impact as many lives as possible. Now is the time to invest our energy in unbiased stories and hear the perspectives of smaller and equally important voices of those in our communities and beyond. For those seeking an independent media platform that shares important and unbiased news from the mouths of people like you and me, it's the Australian Business Journal that has a mission and voice we can trust.