The best writing applications to help overcome procrastination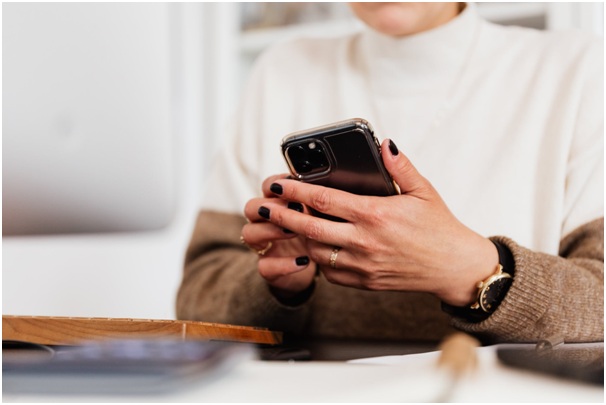 You can easily determine the cost of procrastination when you do not file your taxes or forget to purchase an anniversary gift. However, it is difficult to quantify if you are a writer and your brain wants you to watch Netflix instead. The majority will blame creative downtime, but this will not deliver on the job. If you are an experienced writer or a budding writer, this article explores apps that can help you start writing and leave block writing.
This site was created with an aim to help people write better. Blog enlights some topics people usually struggle with. Also, it inspires people with some topics which can be used as a main idea of what you can write. In each section the main features of any type of academic paper are described. For those who feel totally uninspired to write there are writers from whom you can order a paper you need. They do editing too, if you doubt your writing.
WriteWell
This writing tool is suitable for reluctant students. You start the writing business from your school years with annoying essays, reports, and assignments. Therefore, the writing demons begin early in life, where your brain stumbles on information, formats, and outlines. During these formative stages, WriteWell is a valuable writing tool. This app helps students to plan any information easily by using an essay editor. From the editor, you can access several writing templates. These templates have several libraries for outlines that will cover students' requirements from secondary school to their careers in the future.
Write
This app enables students to author a dirty draft. macOS has an app, Flowstate, that forces writers to write against a running clock. This app is an equivalent app that runs on a web browser, and it is free. It makes use of pressure tactics to improve writing productivity. More often, we focus more on when a timer is ticking in the background. This app has a feature that erases all the work if you stop writing. It forces you to write continuously during the session, thus enabling you to produce a rough draft. From the draft copy, you can now refine it to meet your expectations.
Cleartext
This tool enables students to write using simple English. It is ok to use vocabulary in your writings, but this serves no purpose if no one understands them. Cleartext is a free app for macOS that restricts your writings to 1,000 common words for the English language. The app highlights all words that are not part of the top 1,000 common words. It will enable you to replace a complicated word with simple ones for everyone to understand the text you are writing. This app is suitable for writing short and simpler emails or clear memos.
Werdsmith
This app is available to devices that run an iOS operating system. This app is a writing studio in our pockets. It is suitable for situations where you need to write something, but you are far away from your computer. You can seize the opportunity before procrastination creeps in using any notetaking tool at your disposal, such as Google Keep or a more powerful app like Werdsmith. This app is a compact writing tool for Apple Watch, iPad, and iPhone. This app ships with custom formatting options and themes. Use it to write novels, screenplays, or documents.
Prompts
This app is suitable for everyday writing, and after that displays it. We train our subconscious mind by sitting down at the same time daily. A prompt is an app that runs iOS devices that help students with unique and creative prompts. These prompts use artificial intelligence to suggest concepts for screenplays, narration, storytelling, journal writing, poetry writing, and more others. With this app, users are in a position to set daily writing goals together with reminders. From this app, you can see the number of words that you have written and the duration it has taken you.