The Boy and the Heron, by Guillermo del Toro, will open the Toronto International Film Festival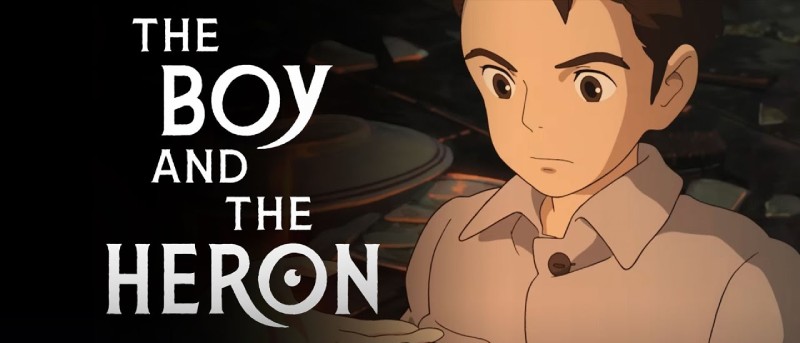 The Boy and the Heron, an animated film by Hayao Miyazaki, opened the Toronto Film Festival with stunning visuals and deep philosophical themes, but without the allure of red carpet glitz from Hollywood A-listers. It received only a few polite applauses.
The legendary Japanese animator was absent at the Toronto international premiere; Studio Ghibli executive Junichi Nishioka stood in for him. Guillermo del Toro, an Oscar winner, made a surprise visit on stage in front of Roy Thomson Hall's first-night audience to assist in presenting Miyazaki's most recent animated movie.
"He may be the greatest director of animation ever," the Pinocchio director said as he compared Miyazaki to Van Gogh and Mozart as an artistic genius. "You are lucky to be able to see (The Boy and the Heron) for the first time outside its country of origin," del Toro added.
And in a year when American celebrities' absence from the first-night gala ceremony highlighted Toronto's dependence on them for glitz and glamour, Duncan Crabtree-Ireland, national executive director and chief negotiator for SAG-AFTRA, worked the red carpet as he entered Roy Thomson Hall in preparation for a keynote address he would deliver at TIFF on Friday afternoon as part of the Industry Conference.
The Boy and the Heron was one of 277 films from 74 countries that will be shown in Toronto until September 17; CEO of the Toronto Film Festival Cameron Bailey was also present to introduce the film at Roy Thomson Hall. Bailey added of Miyazaki, "I'm a fan," recalling showing nearly all of the Japanese anime master's animated flicks to his young son.
The Boy and the Heron's selection as the festival's opening night picture was the first time a Japanese or animated film had opened the prestigious Canadian festival. By doing this, TIFF also hedged its bets against the possibility that the Hollywood strikes would not be resolved in time for this year's 48th edition of TIFF to open with an opening night red carpet arrival of American celebrities.
Hollywood's double strike has prevented members from promoting films linked to studios or streamers in Toronto, Venice, or other fall festivals after SAG-AFTRA joined the Writers Guild of America with its own labor action.
The biggest celebrities expected to walk the red carpets in Toronto for TIFF 2023 are either directors like del Toro, Viggo Mortensen, Patricia Arquette, Richard Linklater, and Taika Waititi, or actors from independent films who were granted SAG-AFTRA festival promotion waivers.
The so-called "struck productions," movies from streamers or studios, are currently running in Toronto without A-list celebrities in town for promotion because they are unable to obtain interim agreement waivers from the unions.