FNAF Movie: Peacock Announces Last-Minute Changes to the Release Date and Time of Five Nights at Freddy's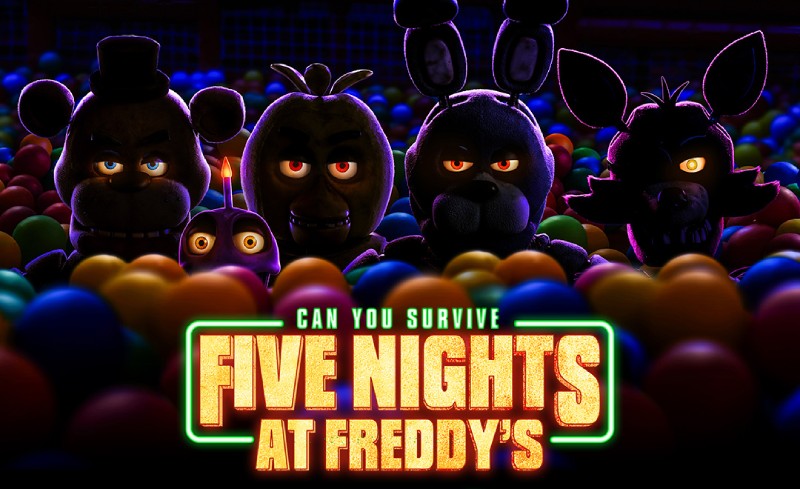 Five Nights at Freddy's release date and time on Peacock, Universal's streaming service, have been confirmed.
Among the most confusing studio releases of the year has got to be Five Nights at Freddy's.
The studio decided to use a day-and-date release strategy, even though box office estimates indicate a successful opening weekend (when a movie releases simultaneously in theaters and on a streaming service).
Furthermore, the extremely restrictive review embargo for the video game adaptation raises the possibility that the movie will be a box office failure, which could come to pass if inconsistent reviews from previews are any guide.
When Will the FNAF Movie Release on Peacock?
The premiere of Five Nights at Freddy's on Universal's streaming service Peacock was rescheduled from October 27 to October 26 at 8 p.m. on October 18, marking yet another slight change to the film's release schedule.
When a fan directly questioned Peacock on X (formerly Twitter) on October 20, the actor confirmed that the movie would be available on the platform on October 27.
That same account, however, has corrected itself and now states that Peacock will begin streaming Five Nights at Freddy's on Thursday, October 26 at 8 p.m. ET.
Will FNAF's Release Strategy Pay Off for Universal?
It might have been wiser to impose a brief review embargo in light of the critics' already conflicting initial response to avoid poisoning public opinion beforehand. That still doesn't explain, though, why Universal decided to release the movie on Peacock one day ahead of schedule.
The film probably perceives Five Nights at Freddy's as a bigger investment in Peacock and attracting new customers because it will launch with such vigor despite having a meager 20 million budget.
Blumhouse has used the day-and-date approach a few times in recent years—with Halloween Kills, Halloween Ends, and Firestarter—with differing degrees of success. Fans shouldn't have been shocked, looking back, that Universal would follow suit with a different Blumhouse production.
October 26 is when Five Nights at Freddy's will debut on Peacock and October 27 in theaters.