Politics
The Death of George Floyd and the Need for Progressive Conversation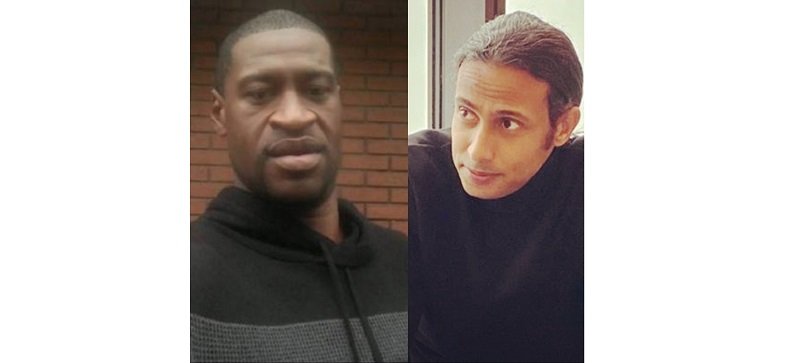 The article by Mr. Ben Bander Abudawood.
"While the world continues to reel from the effects of the coronavirus pandemic, there has been a renewed focus on institutional racism and police brutality.
The new calls were spurred by the death of George Floyd, a Minnesota resident, two weeks ago. Towards the end of May, video footage surfaced of the 46-year-old George being choked to death by a police officer – while three others stood there and did absolutely nothing.
The footage immediately sparked an outrage like never before. Protests have risen across the country and all over the world, and they don't appear to be stopping anytime soon. The beastly act spurred a reawakening to the terrible things going on in the society. Protests have sprung up, mostly peaceful while some the other way around.
Regardless of what you choose, one thing is obvious: George's death has caused the United States to wake up to the fact that there is systemic racism and a deep problem across the country. Many have protested racism and police brutality in the past, but it is now being brought to the forefront of society once more.
Racism is a disease that grows which, according to many, is much worse than even the coronavirus pandemic. While there is hope that the pandemic can be conquered and we can continue with life as usual, this is not in case of racism. This problem has been plaguing the United States – and really, the entire world – for centuries now.
Unlike what several people might say, racism is a terrible trait that needs to be abolished from the ground up. However, the events of the past two weeks have brought some significant hope but there is still a lot of things to be put in place. Racism is not just an act, it is also a feeling, a thought, an experience and needs to be tackled that way.
It is especially sad because someone had to die to reawaken us. Despite the efforts by many to silence those who have spoken out about the inequality and racial prejudice being shown, it has become apparent that this is a present problem that needs to be nipped in the bud. Failure to do so will cause it to snowball and become a much larger problem.
To solve this problem, there's a need for significant grassroots outreach. While we can teach adults not to encourage racism, it's important to institute this in children as well. We need to keep in mind that the future belongs to the younger generation. If we truly want to abolish racism, we have to take it out of their minds.
The bulk of the task belongs to parents and teachers. Both classes of people will need to teach children to hate racism. This way, children will grow to have zero tolerance for it.
The earlier we can teach children not to be racist, the better we can create a future that everyone will feel comfortable and included. Now is the time to act, and we all have a part to play.
At the same time, we need to be having constant conversations and discussion about what is going on and how we can devise a proper way forward. Or else, we risk making the situation worse.
Then, there's a need for change based on the conclusions of these discussions. Politicians need to effect change in policing and law enforcement, or we risk coming back to this stage again.
It has been a period of awakening for everyone. Racism and police brutality have to stop "
Ben Bander Abudawood