The Land Of Crimson Clouds: Google Doodle Celebrates 60th Anniversary of Science Fiction Novel Publication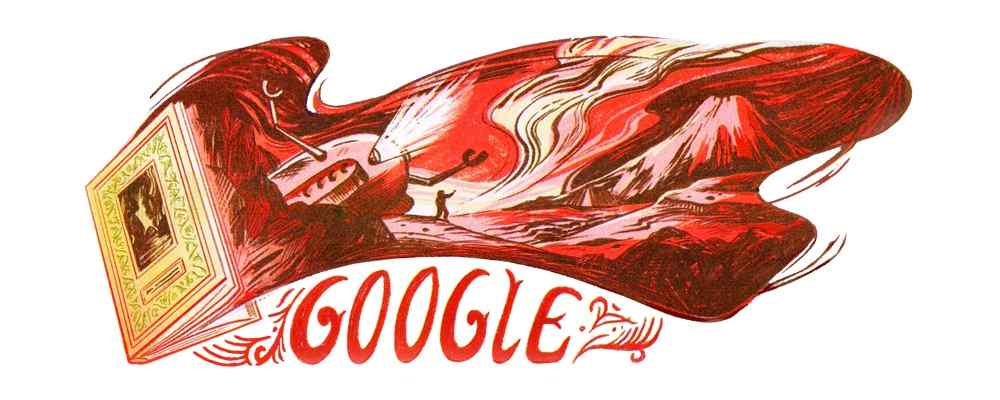 Today's Google Doodle celebrates The Land of Crimson Clouds, a science fiction novel by Soviet-Russian authors Boris and Arkady Strugatsky, published on this day in 1959, the first set in the Noon Universe.
Maybe the most persuasive science fiction writers in Russian history, the pair was motivated to team up on their first book together through a friendly bet. Arkady bet his wife Yelena that he and his sibling, who studied astronomy in Leningrad, could compose a superior science fiction novel than those being published in Russia at the time.
Censorship guidelines had restricted a portion of their predecessors, however during the 1950s a "thaw" was occurring, permitting writers more prominent opportunity of articulation. Finished in 1957, a similar year as Russia's notable Sputnik mission, Strana bagrovykh tuch (The Land of Crimson Clouds) is the tale of a voyage to the planet Venus, set in the late twentieth century.
Displaying an idealistic perspective on the future, the Strugatsky siblings predicted a world where technology and social advancement went hand in hand, with photon-drive rockets carrying explorers to Venus looking for uranium to help create nuclear power.
Despite the fact that they lived many miles from one another, the Strugatskys proceeded to work together on more than 25 nuclear power. Their development, Noon: 22nd Century, presented the "Noon Universe," deciphered by some as a moral story for the standards of the Soviet Union, a world loaded up with insightful, dedicated individuals joyfully occupied with intriguing work.
By the late 1960s, the siblings progressively utilized their writing to offer unpretentious evaluates of authoritarian government, setting the action in faraway universes. Albeit a portion of their later works were censored for political reasons, their family has since made all their work accessible online as the authors originally planned.