The Realest Club Announces Its Much-Anticipated Initial Dex Offering (IDO)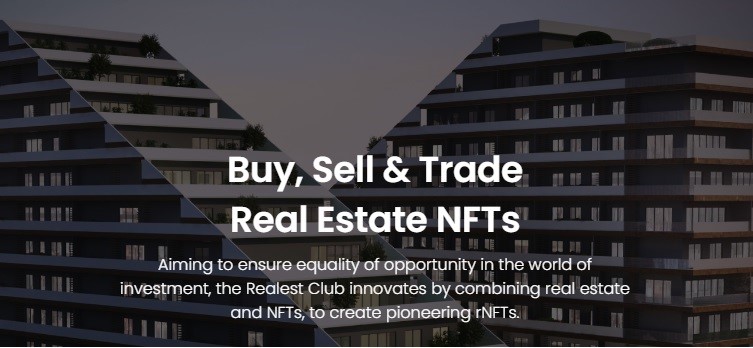 The Realest Club is a next-generation NFT platform with unique real estate-backed usage. The Realest Club has announced IDO sales for its utility token $TRT.
The Realest Club is a real estate-oriented, next-generation NFT platform created by a number of entrepreneurs from the African diaspora. The platform was established with the aim of promoting Africa's immense economic potential to investors and crypto enthusiasts all over the world.
Patrick-Elon Groen, The Realest Club's CEO, expresses that the platform's mission is to make it simple to invest in growing African untapped real estate potential.
"Because the African diaspora represents a huge reservoir of human and financial capital and it has great potential in contributing to Africa's economic development. Our mission is to make investing in African real estate simple and accessible to anyone"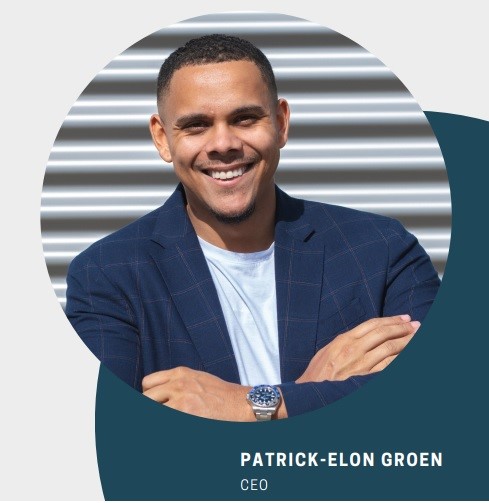 What Is The Realest Club? And How Does It Work?
As now known, NFT is officially described as a unique digital identifier which is recorded in a blockchain and used to certify ownership. So, it is very similar to a title deed which is a legal document constituting evidence of a right, especially to ownership of a property. The NFT market has grown substantially from 2014 to 2021 when it exploded in popularity. Since it first appeared, real estate has been a major development area for NFTs.
In recent years, Africa has managed to become one of the prominent regions in real estate investments. The real estate market throughout Africa continues to grow steadily. On the other hand, the African real estate market hasn't been sufficiently accessible to foreign investors yet. In this regard, there are both domestic barriers, such as supply, liquidity, and transparency, and international issues like legal and fiscal burdens, property management, and networking.
The Realest Club has come up with an innovative solution to these problems by combining real estate and NFT's to create pioneering rNFTs. The platform tokenizes the property, thus the investors can buy, sell, and trade real estate NFTs representing ownership. By using rNFTs, investors will be saving on cost, time, and risk associated with buying real estate overseas.
On top of that, The Realest Club's innovative model allows assets to be segmented, each represented by an rNFT. This enables multiple entities to share ownership, as well as the cost and the risk.
Platform's rNFT's will be at BEP-721 standard, which allows creators to issue unique NFT's via smart contracts.
Moreover, there will be DAOs deployed on the BNB Chain for each unit, which acts as a homeowners association. In order to enter the DAO, you will need to deposit the platform's utility token $TRT. Decisions on the small projects will be made by DAO owners.
In summary, the process works like this. The Realest Club (TRC):
identifies a real estate opportunity,
acquires legal ownership,
tokenizes the property by minting 100 rNFTs,
hires a property manager to collect and transfer the rental income to rNFT holders through TRC.
Earn 15% to 30% Rental Yield
Real estate investors or crypto enthusiasts who want to invest in real estate and NFT can go to Realest Club Marketplace and buy real estate-backed rNFT.
In this system, the real estate unit will be divided into 100 rNFTs. So if you have 10 rNFTs of a certain unit, that means you will own 10% of that particular unit. And you will be airdropped 10% of the net rental income in the form of TRT tokens. With the Realest Club, you can earn between 15% to 30% interest on your crypto investment simply by buying rNFTs.
Users can buy and sell rNFTs through any marketplace, which supports the BEP-721 and TRT tokens through leading BNB Chain DEX Apeswap.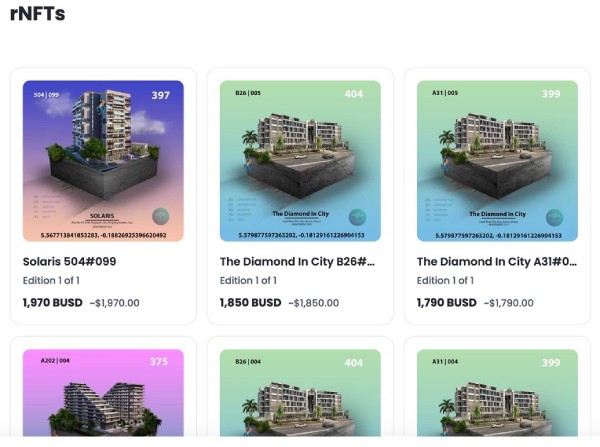 The Realest Club's Roadmap And Tokenomic
The Realest Club started its research and development phases in the first Quarter of 2021. Since then, the platform has done its ground job for the ecosystem. Throughout 2022, the platform has carried out its Seed-Round for the TRT token, launched its NFT platform, and announced strategic partnerships with MoonPay, POLI FUND, and ACACIA build.com.
Now they are ready for IDO (Initial Dex Offering) to introduce the TRT token to investors and crypto enthusiasts all over the world.
The platform's utility token, The Realest Token $TRT, runs on the BNB blockchain and complies with the BEP-20 standard. The TRT token is a utility token that comes with a range of benefits including access to the Realest Club platform and the features offered with it.
The Realest Token $TRT is modeled with static supply and dynamic price, with a total supply of 100.000.000 TRT. The platform sold out 3.5% of the total supply in the Seed event with the price of 0.029$ each. The Private Sale occurred by selling 10% of the supply. TRT's Private Sale price was 0.20$ and now the platform has announced the Public Sale and the price will be 0.50$ for the TRT token. Ten (10) million TRT tokens are allocated for the IDO stage with a distinct offering price.
According to The Realest Club tokenomic, the platform is planning to spend 25% of the budget on marketing, operations, and agents, whereas another 36.5% will be spent on treasury and liquidity development.
How to Participate in The Realest Token ($TRT) IDO?
Initial DEX offerings, otherwise known as IDOs, are a simple way of raising funds, especially for NFT projects. Since the TRT is a BEP-20 token, The Realest Token IDO will be held on ApeSwap. Whether you are new to crypto or you are a DeFi veteran, ApeSwap has the tools, community, and connections to support your decentralized finance needs.
So in order to participate in The Realest Token, TRT IDO users need to connect to Apeswap with a crypto wallet such as Metamask or Trust Wallet.
The Realest Club TRT Token IDO will start on December 20, 2022, and finish on February 1, 2023. The platforms and social media accounts especially Telegram and Twitter accounts are highly active. So, for more information about the IDO and whitelisting campaigns, you can join the community and stay tuned.
IDO date: December 20, 2022- February 1, 2023