The Relationship between Success and Sports from Hamid Nematiyan Perspective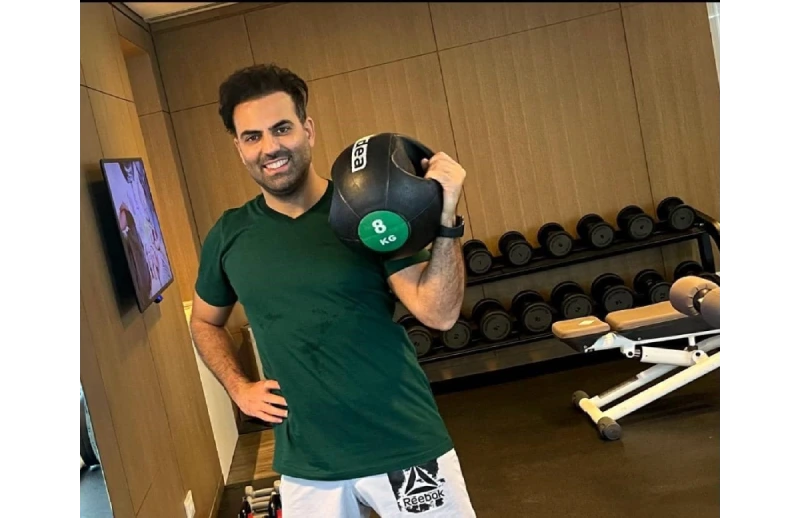 When you first start exercising, it is very difficult and you may have excuses not to exercise.
But if you keep going to the gym and exercising, you will get interested in it after a while.
When you look around you at the club, you see people with shapely muscles and bodies.
They did not get here by sitting on the couch and watching TV. They were self-disciplined to go to the gym daily and exercise.
Applying self-discipline to exercise makes you accustomed to being disciplined; An order that will enable you to work in any area of life.
With proper practice, you can easily strengthen your self-discipline. If you want to gain more power, have more control over your life and habits, increase your chances of success and live the way you want to. Hamid Nematiyan
1. Biography:
A sport Master, Coach, Karate Champion and one of the first TRX Instructors in Iran.
Born in July 19th, 1982. Tehran, Iran
………
Hamid Nematiyan started Sport in soccer playgrounds by playing football & continued in Karate at the age of 7. His love of sport made him to sport professionally in Self-Defense, Impact Wrestling, Full kick-boxing, Body building, physical readiness & TRX. He is an official Trainer with coaching Certifications & is currently one of the most active and successful sport managers in "Sport for All Federation" of Islamic Republic of IRAN.
………
2. Nickname:
TRX Godfather iranian Hamid Nematiyan
………
3. Sports & Champion Experiences:
– Third place in the world Championship 2007
– Champion of Asian Individual competitions 2008
– Champion of Asian team competition 2007 ‌-
– 2017 Shitorio Shokokai Black belt Dan 6 karate
– Black belt DAN 6 Style Wadō-ryū 2018
– Black belt DAN 2 Full Kickboxing
– Coaching Certification Level 1 from Karate Federation 2011
– Coaching Certification Level 3 from Iran Bodybuilding Federation 2013
– Coaching Certification Level 3 in Physical Fitness 2007
– Instructor in Coaching TRX courses in Public Sports Federation
– Holder of Various Positions & Sport Titles in Provincial, National, League and International Competitions in Different Styles of Karate 1995-2008
………
4. Executive positions:
– Head of Iran Association of Sport in Nature 2019-present
– Tehran Chairman of TRX Suspension Exercises Committee 2015-present
– Commercial Manager of Sport Organization 2017-2020
– Vice-President and X-Secretary of TRX Suspension Exercises Committee 2018
– Chairman of Technical Committee of Municipality Sports Facilities 2009
– Director of Leisure and Entertainment of Sport Organization 2015-2017
………
5. Awards:
Receiving Green Brand Statue from the International Green Brand Conference
Hamid Nematiyan was awarded by International Green Brand Conference for his unbranched sport activities on Environment & Nature protection issues in 2020.
………
6. Ideation & Implementations of sport plans for Environmental Protection by Hamid Nematiyan:
– Ideation and implementation of (Nazr-E-Varzeshi Quest) Plogging for 718 Km in the country with the approach of cleaning natural pastures
– Ideation and Innovative implementation of Green Move Festival in the country in order to Produce Sports Equipment based on Disposable and Slow Decomposition Equipment that harms nature.
– Implementation of Pahlavan Talab (Wetland Champion Campaign)- A Sports project in order to support the country's wetlands
………
7. Book:
– Basic Requirements at Sport Organizations 2020
– Sport in Nature 2020
– The impact of environment and nature on the Human Body 2019
– Providing quality service on customer satisfaction of sports complexes 2014