The third commercial SpaceShipTwo flight by Virgin Galactic has been completed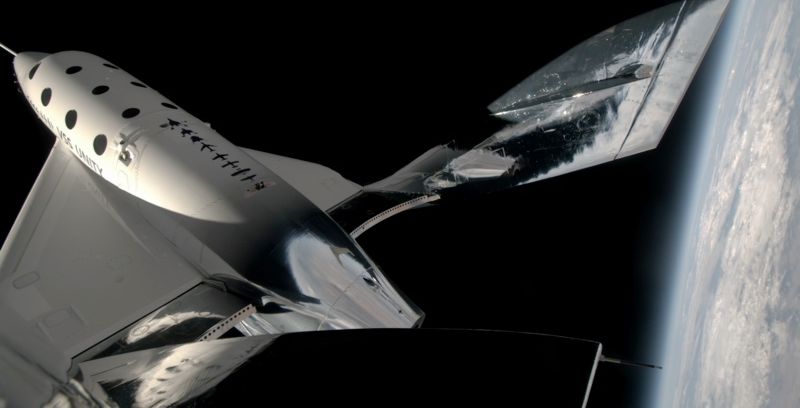 Sept. 8 saw Virgin Galactic launch three private astronauts into space for its third commercial suborbital mission while operating under a shroud of secrecy akin to a launch for national security.
At 10:34 a.m. Eastern, the company's VSS Unity spacecraft launched from Spaceport America in New Mexico while linked to its VMS Eve mothership aircraft. At 11:36 a.m. Eastern, Unity disengaged from the plane and ascended to a maximum altitude of 88.6 km before gliding back to the spaceport and landing on the runway.
After the Galactic 01 research mission on June 29 and the Galactic 02 private astronaut trip on August 10, the "Galactic 03" voyage was Unity's third commercial mission. When taking into account a test flight in late May, it was also Unity's fourth suborbital flight in a little more than three months.
Nicola Pecile piloted Galactic 03, which also had lead astronaut instructor Beth Moses and Michael Masucci as the co-pilot. The craft also carried three private astronauts, much like on the company's Galactic 02 voyage.
The firm did not reveal the identities of the private astronauts until after Unity had landed, in contrast to the previous two trips. The full crews of suborbital and orbital government and private crewed missions have historically been announced publicly before launch, frequently weeks or months in advance. The crew's privacy was not explained by Virgin Galactic.
After landing, the business did name the private astronauts as Adrian Reynard, Timothy Nash, and Ken Baxter. A real estate mogul from Las Vegas named Baxter claims to have paid Virgin Galactic founder Richard Branson for the first SpaceShipTwo ticket in 2004. South African entrepreneur and adventurer Nash bought his ticket in 2006. Reynard is a British engineer who began a company producing race vehicles 50 years ago.
Even though the company did not identify the passengers until after the flight, some of them had been discussing it beforehand. For instance, Baxter posted updates on his flying preparations on his website. Additionally, he is referred to on that website as "America's First Space Tourist," a title normally reserved for Dennis Tito, who paid for a place on a Soyuz voyage to the International Space Station 22 years ago.
The Galactic 03 trip was not streamed by Virgin Galactic, in contrast to the two earlier flights. Instead, similar to the May test flight, it posted updates on social media.
Michael Colglazier, chief executive of Virgin Galactic, used the company's moniker for its clients:  "It's an honor to see our 'Galactic 03' crew realize their lifelong dreams of spaceflight as they inspire our manifest of Future Astronauts," Colglazier stated.  "Each successful flight shows how powerful and personally transformative space travel can be, and we look forward to scaling our operations and making space travel more accessible to people around the world."
The business said that Galactic 04, its upcoming flight, is scheduled for early October, continuing a monthly cycle of missions.