These 5 New Widgets and Apps are Coming to Help Android Users by Google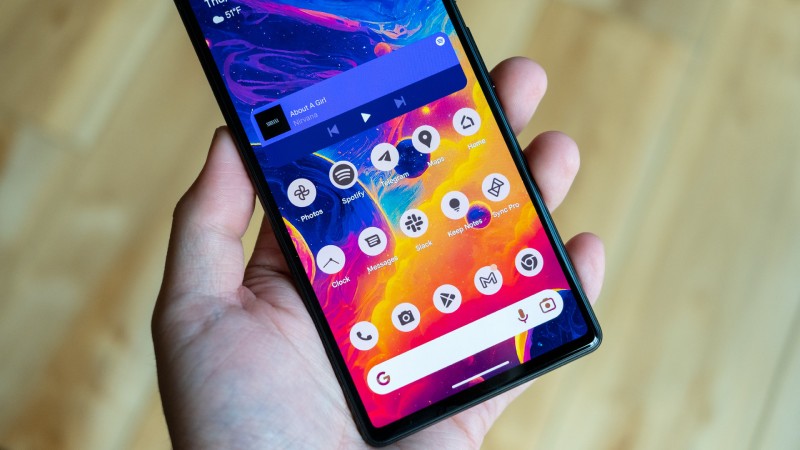 Users of Android devices will be able to discover a few new apps and widgets created with productivity and usability in mind when they turn on their devices. The new capabilities that are now accessible for some Android smartphones were explained by Google in a blog post that was published on Tuesday.
The first item on the list is a widget with AI capabilities called Assistant At a Glance. This widget seeks to offer helpful information right to your home screen and is only compatible with the Google Pixel 3 and higher and Android 12 or higher. You can access detailed travel information, weather notifications, and event reminders.
Android devices that match the requirements will have the new widget enabled automatically. Tap Customize after pressing down on the weather forecast that appears at the top of your home screen to edit or disable the At a Glance widget. Tap the gear icon for At a glance on the Home settings screen. The information you want to see is now selectable, including updates on ridesharing, package delivery, earthquake notifications, and fitness results.
The next feature is one designed for blind people. Without knowing what the picture is about, it might be difficult to scroll through photographs in your collection, in a group chat, or on social media. An app named Lookout – Assisted Vision tries to address this issue. This problem is addressed by an app called Lookout – Assisted Vision, which makes an effort to describe images in great detail.
After downloading and starting the app, use your phone's camera to focus on something in front of you or select a photo from your photo library. In response, the app will give you a description of the image. Furthermore, you can ask follow-up questions using a unique Q&A tool to improve your understanding of the image. You may presently hear the descriptions in 34 different languages using the Lookout app.
A third new function is the ability to import photos for Google Wallet passes. By taking a picture of the pass and uploading it to Google Wallet, you can add passes that have barcodes or QR codes. In the event that you don't already have it, download and install Google Wallet. When adding an item, select its category by tapping the Add to Wallet button. The card name can be selected or typed. Click the button after scanning the barcode or QR code to add it. You can access the card whenever you need it because it is saved digitally.
Zoom and Webex will soon be available to anyone who use Android Auto while driving. Both apps allow you to view your meeting schedules and start and join conference calls (audio only). You can end the call using Android Auto when you need to and mute your microphone when you need to.
The information on your Fitbit or Google Fit activity and sleep data is finally available when you wake up. Add the time you went to bed and the number of hours you slept to your good morning routine to give it a try. After that, if you say "Hey Google, good morning," you will hear a rundown of your sleeping activities.