Things to Know about Meta's New App 'Threads'; How Similar is Threads to Twitter?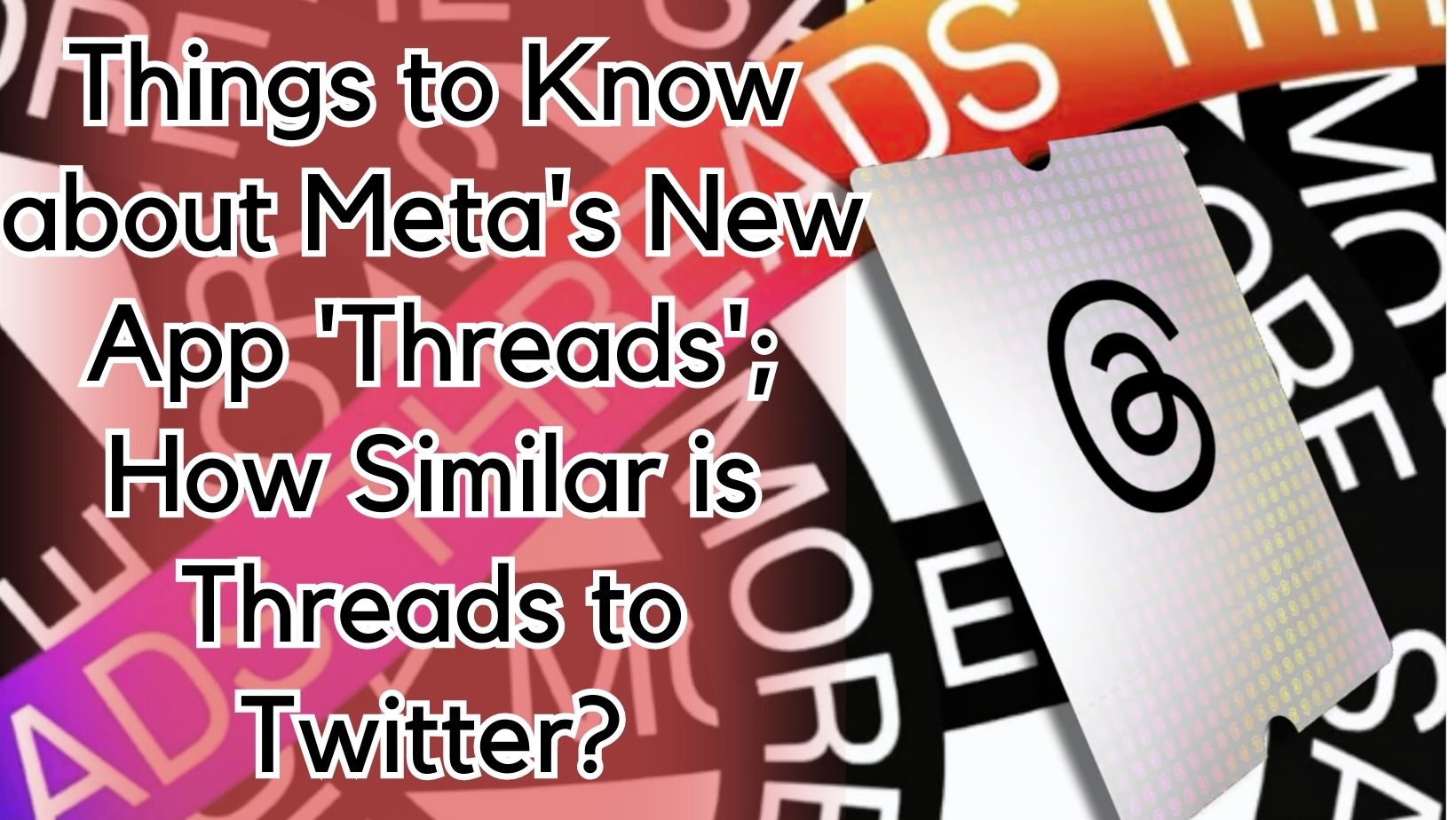 After confirming plans for the app just three months ago, Meta, the parent company of Facebook and Instagram, officially launched Threads, a new social media competitor, earlier this week.
Threads is already popular: According to the company, the app had 30 million users as of Thursday morning, making it the most rapidly downloaded app ever. The app had five million sign-ups in its first four hours. Brands, celebrities, and other well-known people are already users: Within minutes of the launch, accounts were set up for Billboard, HBO, NPR, and Netflix. Additionally, Sarah Jessica Parker, Oprah, and Kim Kardashian have signed up.
But exactly what is Threads? How does it work, and how simple is it to register and create an account? Everything you need to know about the app, which some have already dubbed the "Twitter killer," can be found here.
What is Threads?
Free to download, Threads is a text-based conversation app that, as per Meta, is intended to be a space "where communities come together to discuss everything from the topics you care about today to what'll be trending tomorrow. Whatever it is you're interested in, you can follow and connect directly with your favourite creators and others who love the same things — or build a loyal following of your own to share your ideas, opinions, and creativity with the world."
How do I sign up for Threads?
To log in, Thread users will need an Instagram account. Whenever you've signed up, it's easy: you can choose to follow similar individuals you do on Instagram, assuming those users additionally have Threads or follow new people altogether. It is important to keep in mind one caveat: if you download Threads and want to delete your account, you will also need to delete your entire Instagram account.
How similar is Threads to Twitter?
You will notice the obvious similarities between the two apps if you use Twitter frequently: Both have repost options, heart-shaped symbols to "like" other people's content, and newsfeeds. However, some of the language has been changed, with retweets being referred to as "reposts" and tweets as "threads." This isn't sufficient, however, to stop Twitter from taking steps to sue.
Meta has not been opposed to copying rival products previously, including the 2020 launch of Instagram's Reels feature, noted for its similarity to TikTok. Mark Zuckerberg has made it clear that Threads is meant to compete with Twitter on the same platform as his new app. "It'll take some time, but I think there should be a public conversations app with 1 billion+ people on it," he said in a Threads post. "Twitter has had the opportunity to do this but hasn't nailed it. Hopefully, we will."
On Threads, posts can be up to 500 characters long (compared to 280 for the majority of Twitter users), and videos can be up to five minutes long. A post can also be posted directly to your Instagram story or shared as a link on other platforms.