THIS MILLIONAIRE LEFT EVERYTHING FOR A NON PROFIT VENTURE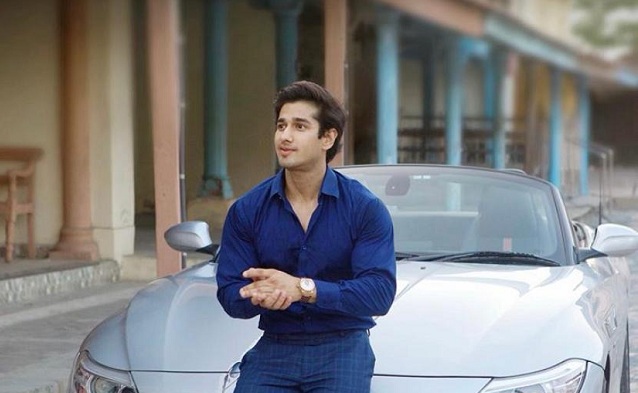 Since his childhood, Tarang Chandola was extremely inquisitive and overtly hyper. This combination together always pushed him to endlessly explore new things. Not only does this define his life choices, but also explains why this powerhouse is able to multitask and handle such diverse industries.
People think he's quite eccentric and one has to agree. Who would've thought that one could call an established name in the fitness industry; a serial entrepreneur, self made millionaire, angel investor, public speaker, welfare activist, philanthropist; in the same breath.
A fitness aficionado and a business connoisseur. He's fondly called the He-man of CWAT. Don't let his good looks mislead you.
A few minutes with this think tank and one will realise his specialty lies in problem solving.A college dropout who left home to enter the fitness industry.
His IITian father served in the Armed forces, and being the bright kid everyone expected Tarang to follow the same route.
He started as a personal trainer at the age of 19, making 5,000 rupees a month. He was one of the first internationally sponsored Indian fitness Athletes who competed in several body building shows across the world. Who would've thought this " Greek God", as his fitness followers fondly refer to him, would eventually enter multiple fields and businesses as diverse as hospitality , IT, media and marketing and business consultancy.
One of his strong passions lies in mentoring business and developing companies from startup's to established names. He has a penchant for finding loopholes in a system, eradicate steps in a business and run smoother operations in a defined structure and with a newfound aggressive/innovative strategy.
He is also a welfare activist with his primary focus in social impact. He's a partner and angel investor in CWAT- charity with a twist.
He feels that it would make charity easy, accessible and hassle free, would also raise awareness and bring to notice the prevalent issues existing in the society. One can easily choose the cause or causes they want to support while being gratifying for the users, knowing that they have taken a step forward towards helping make the world a better place.
Tarang says " everyone should be a part of this movement towards social change, as in the end, it is the human race that will benefit out of the seeds we sow today" and we couldn't agree more.