Top 50 Best Restaurants in Asia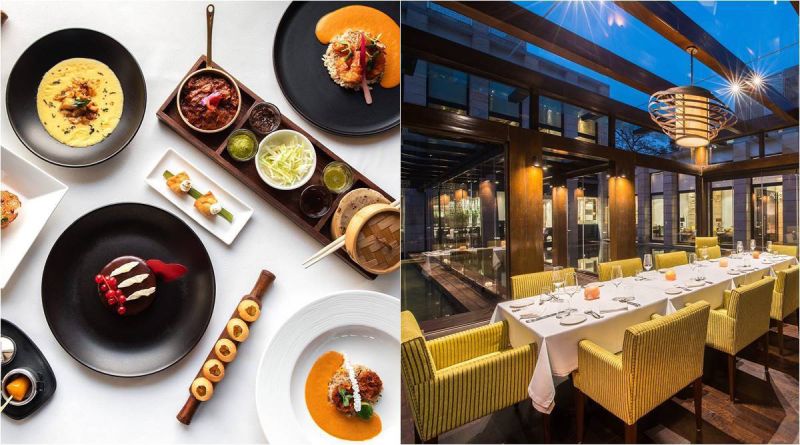 According to the 50 Best organization's most recent rankings, Japan is the best place in Asia to eat this year. When it comes to street food, Bangkok has long been considered a world capital. However, its fine dining scene is becoming just as appealing these days.
At the 2023 "Asia's 50 Best Restaurants" awards, which were presented at a ceremony in Singapore on Tuesday night, a restaurant in the Thai capital was named the winner.
17 of the region's "best" 100 restaurants, which were revealed in two parts in March, are located in the country.
With 15 restaurants each, Singapore and Thailand shared second place. 13 establishments were included on the list in Hong Kong, the top destination the last year.
According to Asia's 50 Best Restaurants director of content William Drew, Japan's strong performance is "no surprise."
He stated, "Japan has long been regarded as one of the great gastronomic countries of the world with a culinary heritage that is admired across the globe — combined with innovation, dedication, knowledge, and talent." Japan is one of the world's great gastronomic countries.
The award-winning restaurant Le Du, led by owner and Thai chef Thitid "Ton" Tassanakajohn, is a modern Thai restaurant with Thai influences. It offers a tasting menu with four or six courses that focus on seasonal Thai ingredients. It moved up three spots from fourth place on the list from last year to winning the title in 2023.
It was an extraordinary night for chef Thitid. In addition to taking home the top spot, his Bangkok restaurant Nusara, which serves "colorful cuisine" that is "neither traditional nor modern," came in at number three on the list, just two places behind Le Du.
As he accepted his trophy, Thitid said, "I'm so honored that I'm standing among the (best) chefs in Asia in this room, and this is more than a dream come true."
"50 Best is something very special to my heart and not just because of the ranking but because of everyone in this room. That is the most important thing. I'm so lucky to be included in this family with you all, with all my chef friends, my brothers and sisters."
On the 2023 list, Tokyo's Sezanne, known for its regionally inspired French cuisine, came in second place. Den, a Tokyo-based restaurant, dropped from first place last year to fourth this year.
Gaggan Anand, run by the legendary Kolkata-born chef with the same name, rounded out the top five.
Rarely does street food appear
The list – an offshoot of the global "World's 50 Best" brand, is assembled by Asia's 50 Best Restaurants Academy, which is comprised of in excess of 300 food writers, critics, chefs, and restaurateurs, all selected for their insight into Asia's eatery scene.
The 90-minute awards ceremony, held in Singapore's Resorts World Sentosa, gave those in attendance a chance to celebrate their peers' successes despite the pandemic's devastating effects on the global restaurant industry.
The "One to Watch" trophy, presented to Jakarta restaurant August, which opened in 2021, was one of the special awards presented at the event. Johanne Siy, the head chef of Singapore restaurant Lolla and a native of the Philippines, won the title of "Asia's Best Female Chef."
Toyo Eatery in Manila was awarded the Sustainable Restaurant Award, and Odette, Singapore's Louisa Lim was named Asia's Best Pastry Chef.
As far as cities with the most wins, cafés in Bangkok and Singapore each caught nine spots on the 2023 list, while seven Tokyo eateries earned trophies.
Even though the majority of the winners on the list are fine dining restaurants, Bangkok's Michelin-starred Raan Jay Fai, owned and operated by Supinya "Jay Fai" Junsuta, a 70-year-old chef, managed to stand out.
Asia's top 50 restaurants
The "Asia's 50 Best Restaurants" list has been around for ten years, and this year marks its anniversary. There are seven brand-new restaurants included in this year's ranking, which spans 19 cities.
With nine restaurants each, Singapore and Thailand have the most entries on the top 50 list. Thailand brought back home the top distinction with Bangkok's Le Du named "The Best Eatery in Asia 2023" — climbing three spots.
There were some changes to this year's ranking: The Den of Japan, which was No. 1 in 2022; Bangkok's Sorn fell from No. 2 to No. 9, and dropped three spots to No. 4.
For the first time, Japan's Sezanne won the title of "Best Restaurant in Japan" by climbing an impressive 15 places to No. 2.
In 2021, Hong Kong's The Chairman, which was ranked first, dropped from No. 5 to No. 13.
Avartana from India, which debuted on the list at No. 30, received the "Highest Entry" award as well.
The "best restaurant" in Asia
Thailand's Le Du, Asia's best restaurant, has one Michelin star and made the list for the first time in 2017 at number 37.
Thitid "Ton" Tassanakajohn, the restaurant's head chef and owner, gave it a modern, French-influenced spin on Thai cuisine when it opened in 2013.
His menus champion the utilization of occasional and nearby fixings — upholding his resolute confidence in the prevalence of Thai produce.
Top 50 restaurants in Asia
The list of "Asia's 50 Best Restaurants" for 2023 are:
Le Du (Bangkok, Thailand)
Sezanne (Tokyo, Japan)
Nusara (Bangkok, Thailand)
Den (Tokyo, Japan)
Gaggan Anand (Bangkok, Thailand)
Odette (Singapore)
Florilege (Tokyo, Japan)
La Cime (Osaka, Japan)
Sorn (Bangkok, Thailand)
Narisawa (Tokyo, Japan)
Labyrinth (Singapore) — Highest Climber Award (from No. 40 in 2022)
Sazenka (Tokyo, Japan)
The Chairman (Hong Kong)
Villa Aida (Wakayama, Japan)
Mosu (Seoul, Korea)
Masque (Mumbai, India)
Meta (Singapore)
Fu He Hui (Shanghai, China)
Indian Accent (New Delhi, India)
Ode (Tokyo, Japan)
Zen (Singapore)
Suhring (Bangkok, Thailand)
Onjium (Seoul, South Korea)
Burnt Ends (Singapore)
Euphoria (Singapore)
Cloudstreet (Singapore)
Les Amis (Singapore)
Mingles (Seoul, South Korea)
Neighborhood (Hong Kong)
Avartana (Chennai, India) — Highest New Entry Award
Ensue (Shenzhen, China)
Cenci (Kyoto, Japan)
Ms. Maria & Mr. Singh (Bangkok, Thailand)
Da Vittorio (Shanghai, China)
Potong (Bangkok, Thailand)
Born (Singapore)
Wing (Hong Kong)
Raan Jay Fai (Bangkok, Thailand)
Wing Lei Palace (Macau)
Anan Saigon (Ho Chi Minh City, Vietnam)
Mono (Hong Kong)
Toyo Eatery (Manila, Philippines)
Sichuan Moon (Macau)
L'Effervescence (Tokyo, Japan)
Mume (Taipei, Taiwan)
Baan Tepa (Bangkok, Thailand)
Born & Bred (Seoul, Korea)
Metiz (Makati, Philippines)
Caprice (Hong Kong)
Refer (Beijing, China)
'Tremendous year' for Singapore
Nine of Singapore's most coveted spots are held by restaurants, up from seven last year. At No. 6, Odette, which has twice been named Asia's best restaurant, leads the pack.
The "Asia's Best Pastry Chef" award also went to its pastry chef Louisa Lim.
With the exception of Jaan by Kirk Westaway, all of Singapore's restaurants improved on the top 100 list.
For instance, Burnt Ends, an Australian barbecue joint, regained its footing after falling 27 spots last year and climbing 17 spots to No. 24.
Labyrinth also climbed 29 spots to No. 11, earning the title of "Highest Climber." Born is Singapore's newest entry, ranked No. 36 this year.
Drew told that the culinary scene in Singapore has had a "tremendous year" this year.
"There are myriad explanations as to why some regions have a strong showing — it could be a case of varying Covid restrictions across certain countries in recent years," he added.
"Or more broadly speaking, it could be an indication of shifting culinary tastes, or it could also represent that a geographical area is becoming more important."
How the list is made?
The 50 Best organization, also known as "the academy," stated that the list is an "annual snapshot" of the opinions of more than 300 industry experts.
They are comprised of food essayists, pundits, culinary specialists and restaurateurs from across the district.
The 50 Best organization added that the panel is "gender-balanced," and each member was given 10 votes to nominate seven restaurants within their country.
The "World's 50 Best Bars" and "Latin America's 50 Best Restaurants" lists are both published by the 50 Best organization to highlight excellence in the food industry.