List Of The Salaries Required To Live Comfortably In 15 Major US Cities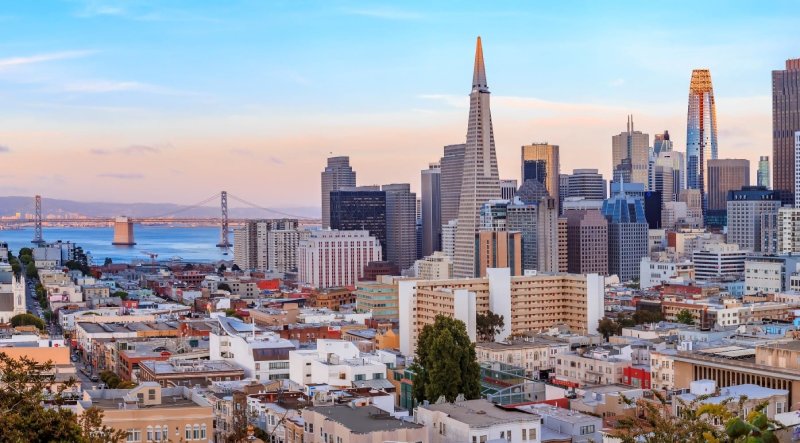 There is a cost that rises annually to secure career opportunities as well as financial success. According to recent SmartAsset data, Americans need an average post-tax income of $68,499 to live comfortably in the US.
The income required to comfortably live in the country's 25 largest metro areas was looked at in the study by SmartAsset. SmartAsset used the 50/30/20 rule, which says that a comfortable lifestyle is one in which 50% of after-tax income goes to basic living expenses (needs), 30% to discretionary income (wants), and 20% to savings and debt, to figure out the required salary for a single person without kids in each city.
Each city's basic living costs were calculated using the MIT Living Wage Calculator.
In these 25 areas, the post-tax salary required increased by approximately 20% in 2022, while inflation increased by approximately 8%.
Susannah Snider, a certified financial planner, and managing editor at SmartAsset tells that persistent inflation has made Americans more aware of how much it costs to live in the country.
"Inflation is taking a bigger bite out of their paychecks and the cost of living is rising. What does it take in these cities to really feel not just like you're surviving financially, but like you're comfortable? Like you're thriving?" Snider says.
How much is necessary for Americans to live comfortably?
With a minimum salary of $57,446 after taxes, St. Louis is the most affordable city on the list for the second year in a row. San Francisco, on the other hand, requires the highest take-home pay, at over $84,000 after taxes, to maintain a comfortable lifestyle.
This year, Southern California's demand for income increased by nearly 30%; For example, the Riverside metro area saw the greatest one-year increase in required income, rising 27.18 percent from 2022.
The following is a list of the salaries required to live comfortably in 15 major US cities:
San Francisco metro area: $84,026
San Diego metro area: $79,324
Boston metro area: $78,752
New York metro area: $78,524
Seattle metro area: $77,634
Los Angeles metro area: $76,710
Washington, D.C. metro area: $76,194
Miami metro area: $67,056
Atlanta metro area: $66,580
Phoenix metro area: $65,670
Chicago metro area: $65,500
Dallas metro area: $64,742
Houston metro area: $62,260
Philadelphia metro area: $61,678
St. Louis metro area: $57,446
Why does San Francisco top the list?
According to Snider, the cost of living comfortably has increased exponentially in cities like San Francisco over the past year, going from approximately $74,000 in 2022 to approximately $84,000 in 2023.
The state's high income, gas, and sales taxes contribute in part to the high cost of living in California's cities. In San Francisco, for example, residents face a statewide gas tax rate of $0.539 per gallon and a sales tax of 8.625%.
According to Snider, the increase in San Francisco's salary of $10,000 "really highlights just how much the rising cost of living might be making [residents] feel like maybe that salary last year, that allowed them to feel like they were living comfortably, isn't really going as far this year."