Tushar Saini aka Fouji upcoming trending punjabi pop star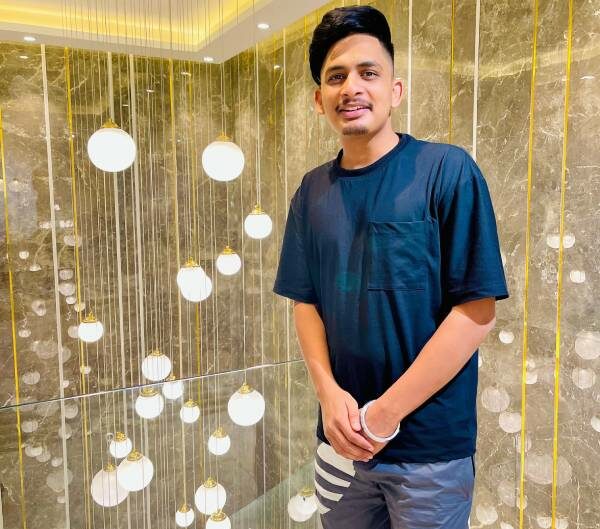 You never know from where you can derive inspiration and where you are going to land up to the best music you have heard in a while.Coming from such an industry is Tushar Saini (Fouji), a Punjabi singer as well as music composer who has created some amazing hits in his entire music career and emerged as a powerful lyricists too.The music industry is innovative these days,However, he really thinks about what the people like to listen to these days and combines his own hint of magic into his work. This way, he is not only taking care of his career needs and passions but also making sure that the content and songs that he is providing are well admired and received by the people. Tushar Saini completely understands these requirements and compels to them.
To begin with a little bit personal background, Tushar Saini (Fouji) is originally from a Sikhism family born on 17th May 2000. Owing to his rich heritage and culture, he was born and brought up in Bandlehri , Punjab itself. He developed his skills quite soon, and this is the reason why he is capable of doing so many things at once at such a young age.
Some important works of Tushar Saini (Fouji) are obviously present on different platforms, the most popular one being YouTube. Important works like 'Garoor' and 'My Way' have been Played about 6,362,687 times already, this is quite a huge achievement for such a growing artist which is going to land up on his highlight list right on top.
On one hand he is still completing his graduation from Punjab University and on the other hand he is playing a very prominent role in the music industry as a singer and composer.
We need more songs from him that not only make us vibe to the music but also focus on the lyrics. To keep supporting him, follow him on his social media handles and also stream his songs, they are something to look forward to! If you ever see Tushar Saini (Fouji) on the top charts, don't be surprised that you read about him one day. A true musician at heart, Tushar Saini (Fouji).