UEFA Champions League 2019–20: Schedule, Fixtures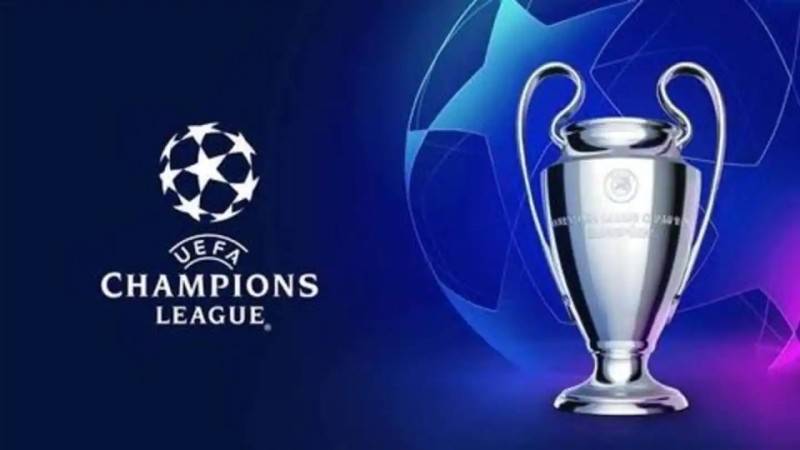 The 2019–20 UEFA Champions League is the 65th season of Europe's premier club football competition organized by UEFA and the 28th season since it was renamed from the European Champion Clubs' Cup to the UEFA Champions League. The 2019-20 UEFA Champions League starts from Tuesday with 32 of the continent's top teams all starting their mission to arrive at the European Cup.
The Champions League has come back with heavyweights, for example, Barcelona, Juventus, Real Madrid, Manchester City, Liverpool and all the more all doing combating it out to be delegated Europe's best.
While defending champions Liverpool face Napoli in Group E, Borussia Dortmund welcome Spanish champions Barcelona in Group F.
Wednesday carries another eight fixtures with last season's beaten finalists Tottenham Hotspur taking on Olympiakos, Atletico Madrid take on Cristiano Ronaldo's Juventus and Paris Saint-Germain host Real Madrid.
The final will be played at the Atatürk Olympic Stadium in Istanbul, Turkey. The victors of the 2019–20 UEFA Champions League will acquire the privilege to play against the champs of the 2019–20 UEFA Europa League in the 2020 UEFA Super Cup; they will likewise qualify for the 2020 FIFA Club World Cup in Qatar. They will likewise consequently qualify for the 2020–21 UEFA Champions League group stage, and in the event that they have already qualified through their league performance, the berth reserved will be given to the champions of the 2019–20 Eredivisie, the 11th-ranked association as per next season's access list.
The video assistant referee (VAR) system will be utilized in the competition from the play-off round onwards.
2019-20 UEFA Champions League Groups
| | | | |
| --- | --- | --- | --- |
| Group A | Group B | Group C | Group D |
| Paris Saint-Germain | Bayern Munich | Manchester City | Juventus |
| Real Madrid | Tottenham Hotspur | Shaktar Donetsk | Atletico Madrid |
| Club Brugge | Olympiacos | Dinamo Zagreb | Bayer Leverkusen |
| Galatasaray | Red Star Belgrade (Crvena Zvezda) | Atalanta | Lokomotiv Moscow |
| | | | |
| --- | --- | --- | --- |
| Group E | Group F | Group G | Group H |
| Liverpool | Barcelona | Zenit | Chelsea |
| Napoli | Borussia Dortmund | Benfica | Ajax |
| Red Bull Salzburg | Inter Milan | Lyon | Valencia |
| Genk | Slavia Prague | RB Leipzig | Lille |
2019-20 UEFA Champions League Schedule
Group Matchdays
Group Matchday 1: Sept. 17-18
Group Matchday 2: Oct. 1-2
Group Matchday 3: Oct. 22-23
Group Matchday 4: Nov. 5-6
Group Matchday 5: Nov. 26-27
Group Matchday 6: Dec. 10-11
Knockout Rounds
Round of 16 Draw: Dec. 16
Round of 16, First Leg: Feb. 18-19, 25-26
Round of 16, Second Leg: March 10-11, March 17-18
Quarterfinal and Semifinal Draw: March 20
Quarterfinals: April 7-8, 14-15
Semifinals: April 28-29, May 5-6
Final: May 30
2019-20 UEFA Champions League Fixtures
All kick-off times 21:00 CET unless stated
Matchday one
Tuesday 17 September
Group E: Napoli v Liverpool, Salzburg v Genk
Group F: Inter v Slavia Praha (18:55 CET), Dortmund v Barcelona
Group G: Lyon v Zenit (18:55 CET), Benfica v Leipzig
Group H: Chelsea v Valencia, Ajax v LOSC Lille
Wednesday 18 September
Group A: Club Brugge v Galatasaray (18:55 CET), Paris v Real Madrid
Group B: Olympiacos v Tottenham (18:55 CET), Bayern v Crvena Zvezda
Group C: Shakhtar v Manchester City, Dinamo Zagreb v Atalanta
Group D: Atlético v Juventus, Leverkusen v Lokomotiv Moskva
Matchday two
Tuesday 1 October
Group A: Real Madrid v Club Brugge (18:55 CET), Galatasaray v Paris
Group B: Tottenham v Bayern, Crvena zvezda v Olympiacos
Group C: Atalanta v Shakhtar (18:55 CET), Manchester City v Dinamo Zagreb
Group D: Juventus v Leverkusen, Lokomotiv Moskva v Atlético
Wednesday 2 October
Group E: Genk v Napoli (18:55 CET), Liverpool v Salzburg
Group F: Slavia Praha v Dortmund (18:55 CET), Barcelona v Inter
Group G: Zenit v Benfica, Leipzig v Lyon
Group H: Valencia v Ajax, LOSC Lille v Chelsea
Matchday three
Tuesday 22 October
Group A: Club Brugge v Paris, Galatasaray v Real Madrid
Group B: Tottenham v Crvena zvezda, Olympiacos v Bayern
Group C: Shakhtar v Dinamo Zagreb (18:55 CET), Manchester City v Atalanta
Group D: Atlético v Leverkusen (18:55 CET), Juventus v Lokomotiv Moskva
Wednesday 23 October
Group E: Salzburg v Napoli, Genk v Liverpool
Group F: Inter v Dortmund, Slavia Praha v Barcelona
Group G: Leipzig v Zenit (18:55 CET), Benfica v Lyon
Group H: Ajax v Chelsea (18:55 CET), LOSC Lille v Valencia
Matchday four
Tuesday 5 November
Group E: Liverpool v Genk, Napoli v Salzburg
Group F: Barcelona v Slavia Praha (18:55 CET), Dortmund v Inter
Group G: Zenit v Leipzig (18:55 CET), Lyon v Benfica
Group H: Chelsea v Ajax, Valencia v LOSC Lille
Wednesday 6 November
Group A: Paris v Club Brugge, Real Madrid v Galatasaray
Group B: Bayern v Olympiacos (18:55 CET), Crvena zvezda v Tottenham
Group C: Dinamo Zagreb v Shakhtar, Atalanta v Manchester City
Group D: Lokomotiv Moskva v Juventus (18:55 CET), Leverkusen v Atlético
Matchday five
Tuesday 26 November
Group A: Galatasaray v Club Brugge (18:55 CET), Real Madrid v Paris
Group B: Tottenham v Olympiacos, Crvena zvezda v Bayern
Group C: Manchester City v Shakhtar, Atalanta v Dinamo Zagreb
Group D: Lokomotiv Moskva v Leverkusen (18:55 CET), Juventus v Atlético
Wednesday 27 November
Group E: Liverpool v Napoli, Genk v Salzburg
Group F: Barcelona v Dortmund, Slavia Praha v Inter
Group G: Zenit v Lyon (18:55 CET), Leipzig v Benfica
Group H: Valencia v Chelsea (18:55 CET), LOSC Lille v Ajax
Matchday six
Tuesday 10 December
Group E: Napoli v Genk (18:55 CET), Salzburg v Liverpool (18:55 CET)
Group F: Dortmund v Slavia Praha, Inter v Barcelona
Group G: Benfica v Zenit, Lyon v Leipzig
Group H: Chelsea v LOSC Lille, Ajax v Valencia
Wednesday 11 December
Group A: Paris v Galatasaray, Club Brugge v Real Madrid
Group B: Bayern v Tottenham, Olympiacos v Crvena Zvezda
Group C: Shakhtar v Atalanta (18:55 CET), Dinamo Zagreb v Manchester City (18:55 CET)
Group D: Atlético v Lokomotiv Moskva, Leverkusen v Juventus
Knockout stage
Round of 16
Draw: 16 December
First legs: 18/19 & 25/26 February
Second legs: 10/11 & 17/18 March
Quarter-finals
Draw: 20 March
First legs: 7/8 April
Second legs: 14/15 April
Semi-finals
Draw: 20 March
First legs: 28/29 April
Second legs: 5/6 May
Final (Atatürk Olimpiyat Stadı, Istanbul): 30 May