Uri Peleg's Elite Cash Game Exploits Drops on Upswing Poker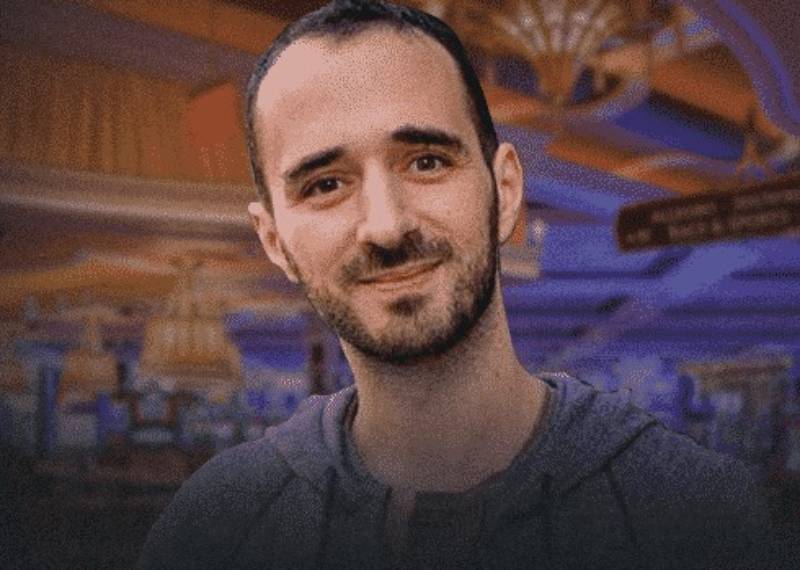 Upswing Poker stands atop the industry as the most comprehensive poker training site in the world. The latest addition to the Upswing Poker library features one of the world's top cash game players, and a curriculum of exploitative strategies unlike anything else on the market.
Uri Peleg joins Upswing Poker's world-class roster of coaches, bringing a reputation as one of the most feared and respected players in the realm of high-stakes online poker cash games.
Peleg's first course for Upswing, titled "Elite Cash Game Exploits with Uri Peleg," enters uncharted territory for poker education resources. Peleg teaches the 25-hour standalone course, offering a deep look into the exploitative poker strategy that makes him one of the world's most successful players.
Peleg crafted his exploitative strategy through thousands of hours of solver work, gameplay, and database analysis. His strategy diverts significantly from strictly game theory optimal (GTO) solver outputs, as Peleg uses a solver's node lock function to study how a solver would react to ranges and strategies that his human opponents actually use at the table.
"I'm going to break a lot of misconceptions for you guys about how GTO works, about how HUDs work, about how multiway works, and generally about how to exploit," Peleg says. "That's Exploitative Poker 101."
What To Expect From The Elite Cash Game Exploits Course
The 25-hour course includes the following sections:
Exploitative Poker 101 – An intro to Peleg's exploitative poker approach, the first section dives into the problems with GTO-based play in multiway pots, HUDs, player statistics, and the difference between hard and soft exploits.
Preflop – Peleg teaches you how preflop adjustments should vary against different player types, preflop. This section covers button stealing, 3-betting, 4-betting, and more.
Postflop – The postflop section of the course goes over exploits after the flop, bet sizing against different opponent types, continuation betting, and more.
Play & Exploits – Peleg plays high-stakes online games and records himself playing, while offering his insights into every move he makes.
Bonus #1: Late Position Steal App – Build custom preflop strategies in late position. A $199 value, you get the Late Position Steal App for free with the Elite Cash Game Exploits Course.
Bonus #2: Advanced Preflop Ranges – A $299 value, Advanced Preflop Ranges is a collection of 539 preflop range charts, which Peleg developed over years of study.
Price: $999 – A one-time fee of $999 grants lifetime access to Uri Peleg's Elite Cash Game Exploits Course. You'll also become a member of Peleg's private Facebook group, where you can post hands and get feedback from Peleg.
About Upswing Poker
Upswing Poker was launched by poker professionals Doug Polk and Ryan Fee in 2016. Since then, Upswing Poker has garnered a reputation as the world's most comprehensive and respected poker education.
Peleg joins a roster of world-class coaches that includes Polk, Fee, Gary "GazzyB123" Blackwood, Ryan "PokerWithRiske" Riske, David "MissOracle" Yan, Nick Petrangelo, and many other top players.