We make a life by what we give, Give today; make better Tomorrow with Your Little Help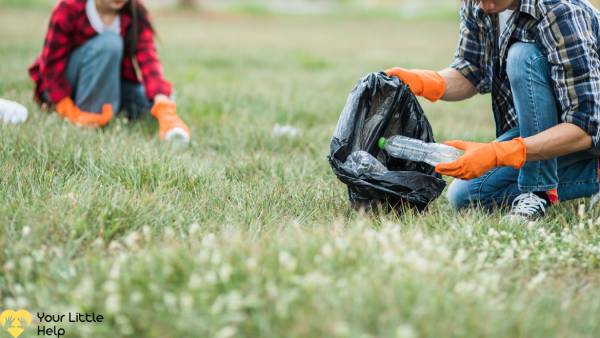 Every good act counts, hence being giving will not cost you anything but help spread more smiles. In a world where chaos reigns, where people are More in suffering than being happy, let us be a ray of hope for those people who are in need of it. Our organization helps and provides basic necessities for the underprivileged and the needy ones. The act of kindness is not about merely helping a person with food or clothing, we need to find a solution on how people like them can stand on their feet and earn or live respectfully. There are thousands of people in this world who are homeless, senior citizens who have been abandoned, children who are not getting basic education etc. We provide or try to connect them with basic necessities like food, clean water, basic education, medical help.
We may be comfortably living in our apartments or houses. We may not be getting affected by hunger during this time of despair. But there are so many people out there who may not have eaten a proper meal in the last few days. The turmoil caused by the COVID 19 pandemic is playing havoc in the lives of millions of people from all around the world. We are all in this together. We all can do our bit. Let's feed the hungry and help the less fortunate among us. Together we can make this world a better place.
Your Little Help is a humanitarian NPO that works in all 50 U.S states and more than 80 countries. Our Vision is to: Improve the health and lives of people affected by poverty or emergencies, without regard to politics, religion or ability to pay. Giving a helping hand to a someone is not only responsibility, but it is also an act of humanity that we show towards others. We can make a difference in the world or in someone's life even with a little. Your support is really powerful and it makes a bring a positive change around the world and make it a much better and happier place to live in. Our vision is not only to help the poor and needy but we also take an effort to save the world we live in and conserve its resources.
As Anne Frank said, "No one has ever become poor by giving", we hope to serve the underprivileged with our love and support along with a little help from you. In our goal to make this world a better place to live for everyone, your valuable support makes our cause effective.
Education is one of the main aspects that we look into. Often, we see the homeless children loitering with no basic education or knowledge of the basic skills. They either grow up to be hooligans or do petty things such as robbery for a living. Our aim is to educate the younger generation. As an NPO, we work hard on making our community a better and happy place to live and hence poor child education is one of our most focused causes that can benefit thousands of children all over the world.
There are millions of poor people in the world and they haven't chosen to be poor. We have to understand this and we must help them. There are hundreds of people who are suffering from various diseases and ailments. And due to medical negligence, the health condition deteriorates often leading to deaths. We have witnessed the same scenario during the covid pandemic when the poor and homeless were majorly affected. Our nonprofit organization is dedicated to saving lives and relieving suffering through health care training and relief development programs.
The world is now divided in two. On one side are the people living in luxury and on the other side are the people who cannot even afford to live. They do not have enough clothes, food and other basic necessities of life. Our organization takes nutritious food- before it goes to waste from retailers and manufactures and farmers in need. All this is to stop food starvation which is the reason for so many deaths around the world.
The more we give the needy ones, the more we give them the strength and one chance or opportunity is all they need to shine. Even the smallest contribution counts. Let us work together in making this world a better and happier place to live in.