What should you know about Raksha Bandhan and Lumba Rakhi?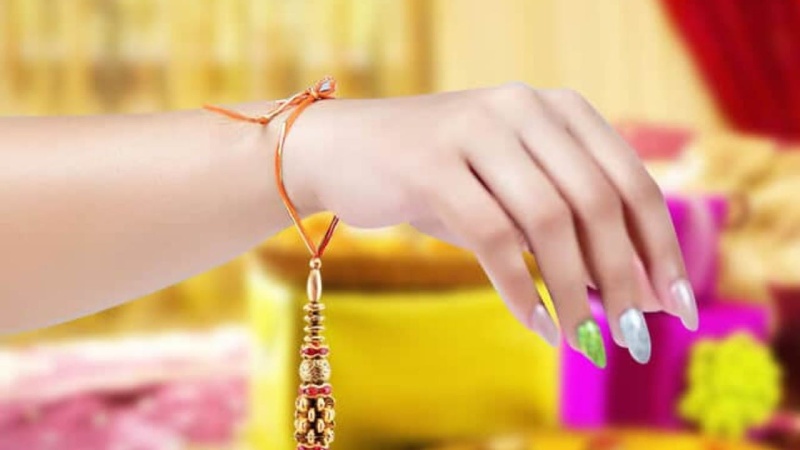 Raksha Bandhan is one of the most popular festivals in India. It is celebrated on the full moon day in the Shravan month of the Lunar (Hindu) calendar. It falls in August or September and is also known as Rakhi Purnima or Rakhsha Bandhan. The festival symbolizes the love and affection between siblings. On this day, sisters tie rakhis on their brother's and sister-in-law's wrists as a mark of respect and gratitude. The brother then vows to protect his sister from all sorts of danger in life.
History of Raksha Bandhan
However, the actual reason is unclear how Raksha Bandhan started as there are many myths behind the occasion. Some of them are mentioned below:
Myth 1:
It is believed that on this day, Lord Krishna saved his sister Subhadra from the demon Kalayavan by killing him with his Sudarshan Chakra (a discus). After that, she tied a thread around his wrist as a mark of gratitude for saving her life. This was later adopted by common people who also tie Rakhi on their brothers' wrists to express their love and respect for them.
Myth 2:
The story of Draupadi is one of the most popular tales linked to this festival. The Pandavas were exiled into the forest for 13 years after being defeated in a game of dice by their cousins, who turned out to be Kauravas. During this time, Draupadi was dragged into court by her hair as punishment for mocking at Duryodhana. Draupadi asked Lord Krishna to protect her at all costs. God then gave them a strand each from his matted locks (Raksha) and promised to protect her with all his might.
Myth 3:
It involves Lord Shiva and his wife Parvati, who tied a rakhi around Lord Shiva's wrist after he saved her from a demon attack during one of their adventures together. Other versions say that Parvati tied the Rakhi around Lord Vishnu's wrist after he saved her from being kidnapped by demons while she was pregnant with Kartikeya (Kartik).
Myth 4:
The story of Rajput queen Karnavati and Mughal Emperor Humayun is the most popular evidence in the history of Raksha Bandhan. During the medieval era, Rajputs fought and protected their kingdoms from Muslim conquests. Widowed queen Karnawati send Rakhi to Mughal Emperor Humayun, who accepted it and reciprocated by sending her a diamond necklace. She realized she could not protect her Kingdom from the invasion of Sultan Bahadur Shah. The Emperor was so touched by the gesture that he immediately set off for Chittor with his troops.
Although the origin of Rakhi is mythological, the festival has practical significance in modern times. Now you know that there are multiple myths behind the celebration of Raksha Bandhan but have you heard of Lumba Rakhi? We bet you have. Do you know what these rakhis are all about and their importance?
All About Lumba Rakhi
Unlike traditional rakhis, a Lumba Rakhi is quite different. It originated in Rajasthan and is a customary tradition amongst the Marwari families, wherein they tie a Lumba rakhi on a sister-in-law's bangle on Raksha Bandhan. The tradition of tying Lumba rakhis is followed in North India also.
Unlike the rakhi tied on a brother's wrist, the primary reason to tie a Lumba rakhi is to express one's love and affection for another person. A Lumba Rakhi is tied to a sister-in-law's wrist to receive protection for the whole family as well as secure her marriage. Moreover, it creates a bond between sisters-in-law, which is symbolized by a dangling rakhi on one sister's wrist. Since women wear Lumba rakhis, they are usually colourful in nature. Besides, they come in different sizes and attractive designs. Usually, they are made of danglers, mirrorwork, and sequins. Due to its enticing designs, this kind of Rakhi effortlessly attracts everyone's attention on the day of Raksha Bandhan.
Lumba rakhi is available in a range of materials and colours, including thread, beads, and charms. Some come with a threaded string while others are accessorized with bangles and bracelets. You can take your pick from many different materials and colors depending on your and your sister's preferences. This type of Rakhi is complimentary to the brother's Rakhi and in most cases matches to denote that they are a part of the couple. Now that you have read this entire blog post about Lumba rakhis, you must know what Lumba rakhi means.