Which Is the Best Monthly Income Scheme?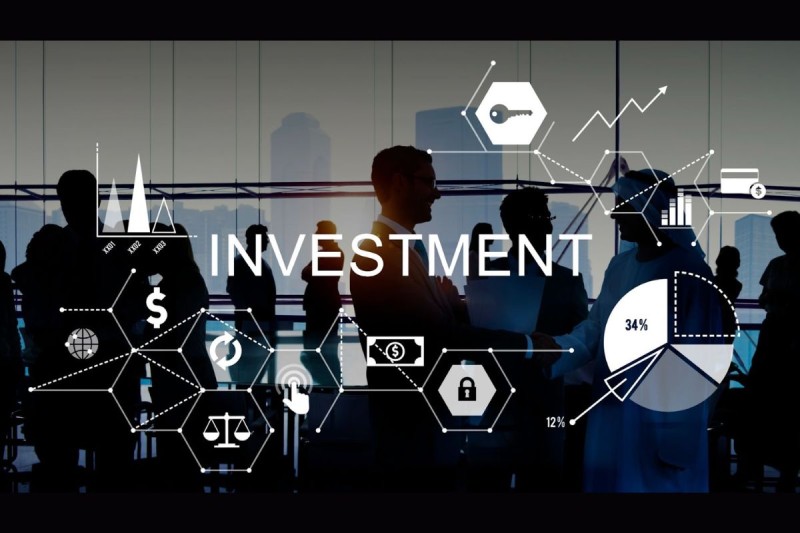 New Delhi (India), August 22: Monthly income schemes play a vital role in the financial planning of individuals seeking a regular cash flow. These investment options offer a reliable source of income, allowing investors to meet their day-to-day expenses and achieve financial stability. With a growing interest in such schemes, investors are exploring various avenues that cater to their income needs.
In this blog, we will explore different monthly income schemes and their role in providing steady cash flow to investors. Read on to learn more about the best investment plans.
Fixed Deposits (FD) with Monthly Interest Payout
A Fixed Deposit (FD) stands apart from a traditional savings account due to its decent interest yield. It involves depositing a substantial sum with a financial institution for a defined timeframe, typically one month to five years. The deposited amount accrues interest at a predetermined rate, which is disbursed to the account holder at specified intervals (such as fortnightly, monthly, quarterly, or yearly) or upon maturity.
For instance, with a monthly interest payout option, an FD holder receives a regular monthly income. These FD programs are provided by various entities, including banks, non-banking financial firms, building societies, and credit unions.
Post Office Monthly Income Scheme (POMIS)
The Post Office Monthly Income Scheme (POMIS) is a government-backed savings scheme catering to investors seeking a reliable fixed monthly income. It is a favored choice for those desiring a secure and guaranteed return on their investment.
Highlighted below are several characteristics of the POMIS:
Minimum monthly investment: Rs. 1,500
Maximum investment: Rs. 9 lakhs (individual) or Rs. 15 lakhs (joint)
Tenure: 5 years
Interest rate: 7.40% per annum (valid for April-June 2023)
Monthly interest disbursement
The principal amount is returned at maturity.
Here are some advantages associated with investing in POMIS:
Security: Backed by the government, POMIS assures the safety of your investment.
Fixed income: POMIS generates a steady monthly income, aiding retirement planning or providing reliable funds for various needs.
Tax advantages: POMIS offers certain tax benefits, contributing to potential tax reductions.
Liquidity: You can withdraw funds from POMIS after one year, subject to specified terms.
POMIS is one of the best investment plans for investors pursuing a stable, risk-free, consistent income stream. It also holds appeal for those eyeing potential tax advantages.
Systematic Withdrawal Plans (SWP) in Mutual Funds
Mutual funds offer Systematic Withdrawal Plans (SWP) that allow investors to receive a regular income by redeeming a fixed number of mutual fund units at regular intervals. SWPs provide flexibility, allowing investors to customize the withdrawal amount and frequency based on their income needs. This dynamic feature makes SWPs suitable for investors seeking regular income while staying invested in the markets.
Annuity Plans for Monthly Pensions
Insurance companies offer annuity plans that provide a regular pension income to individuals after retirement. You can purchase them with a lump sum payment; in return, the insurance company guarantees a stream of monthly payments. Different annuity options, such as life annuity and joint-life annuity, cater to specific income requirements.
Retirement-oriented Monthly Income Plans
A retirement-oriented monthly income plan can be a good option if you are looking for a way to secure your financial future during retirement.
The benefits of retirement-oriented monthly income plans encompass the following:
Reliable income: Assured monthly income fosters retirement financial security.
Tax perks: Selected plans offer tax advantages, thus lowering the tax burden.
Liquidity: Plans generally provide favorable access to funds.
Adaptability: Diverse plan options accommodate varied individual requirements.
Here are a few schemes that are highly beneficial for senior citizens:
The Senior Citizen Saving Scheme (SCSS) enables individuals aged 60 and above to secure a steady monthly income with a current annual interest rate of 7.40%, supported by the government. SCSS has a maximum investment limit of Rs. 15 lakhs per individual or joint account.
Pradhan Mantri Vaya Vandana Yojana (PMVVY) is a senior citizen investment scheme offering retirees fixed income. With a 10-year term, it currently provides a 7.4% interest rate, revised annually based on Senior Citizen Savings Scheme rates. PMVVY allows investments up to Rs. 15 lakhs per senior citizen.
Post Office Time Deposit Account (POTD) offers flexible tenures (1-5 years) with interest rates ranging from 6.6% to 7%. Minimum deposit: Rs 1,000. Senior citizens may avail of tax benefits.
Risk and Returns Consideration
When selecting a monthly income scheme, it's crucial to comprehend the risk-return trade-off. While higher returns often accompany increased risk, opting for safety ensures stability. Striking a balance is key: prioritize safety to safeguard investments while exploring schemes offering reasonable income potential. For instance, stock investments can yield higher returns but at the cost of higher risk to your hard-earned money.
Monthly income plans offer diverse investing options for consistent cash flow. Investors can choose based on financial goals and risk tolerance, from term deposits to mutual fund SWPs. However, a thorough assessment of each option's benefits and risks is essential for informed investing decisions.