Which is the best notebook under $300?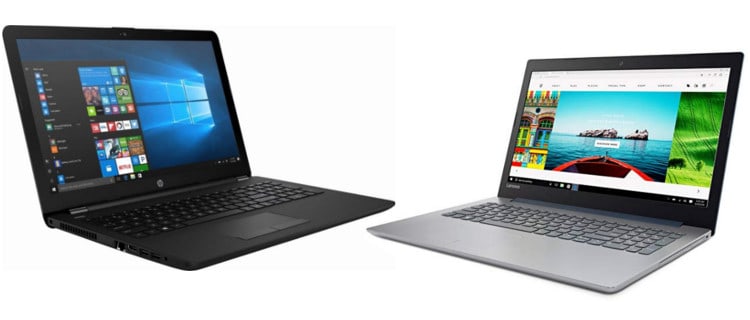 Is it possible to buy a good notebook and pay less than $100 for it? Of course, in fact there are a lot of different options that you can go for. While they vary in size and power, what you need to realize is that even with a small investment, you can easily have a computer great for entertainment and work. Here are some great picks you can make right now.
HP 15z ″ Touch Screen Laptop
Can you get a touchscreen laptop at this price? HP certainly does it, and you get a product that's clearly focused on productivity. The typing experience is great on this one, it has 4 GB of RAM and 1 TB of HDD space, an N5000 Intel processor and a pretty good connectivity system. The touchscreen is responsive and the speakers are great too. The power button is not that responsive sometimes and the unit can work slowly at times too. But if you get past that, it's actually one of the best deals for the money right now.
Acer Aspire 1
Acer Aspire 1 has always been a great product ever since its inception. It's a full HD unit which focuses a lot on portability and value. The battery life is 6.5 hours, which is great. This one has 4 GB of RAM and 64 GB of EMMC storage, so it doesn't have a hard drive. It's a durable unit, but also a portable one. The lack of a hard drive might be tricky and Windows 10 S is limited, yet it's still a very good tool to use.
Dell Inspiron 3000
The main advantage of the Dell Inspiron 3000 aside from the fact that it has 8 GB of RAM and 256 GB of SSD storage is the fact that it doesn't heat up that much. It's very reliable, stays cool and overall it has a very good experience. It's not 1080p HD however, so you do have some trade-off. But this will be great especially from a productivity standpoint, and you will just appreciate how easy to use this unit really is.
Lenovo Flex 11
This series from Lenovo is known for its portability and the fact that it has a touchscreen. It helps a lot because it has an ergonomic keyboard and a wonderful design. The large bezel around the screen can be a turnoff, but the typing experience is nice for what it is. It might not have the best specs, but if you want a fast and reliable notebook that's also a 2 in 1 convertible, then you can't really go wrong with this one.
As a whole, each one of these notebooks gives you a very good experience. It all comes down to just making the most out of your money. You can't buy a gaming laptop for $300, so if you get past that and focus solely on work on productivity, all of these are solid choices. We encourage you to give them a try right away!