Why Property Managers Benefit From Understanding the Basics of Building Construction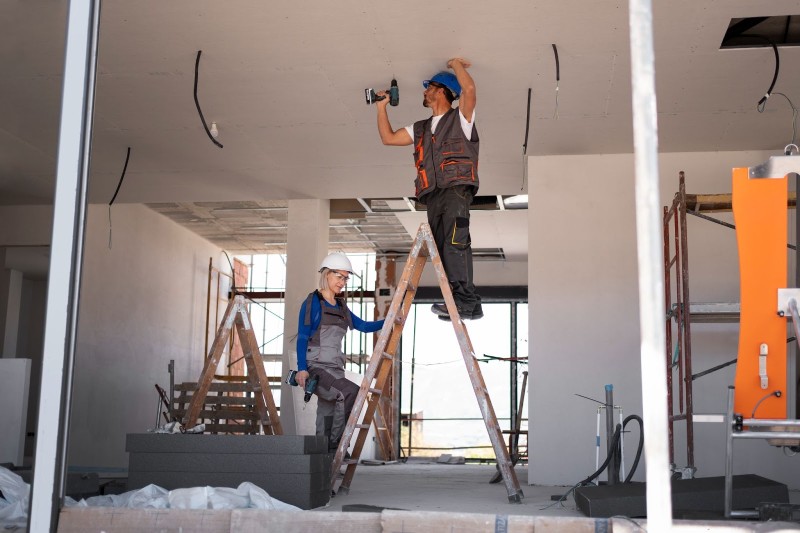 Property managers must pay more attention to the realities of keeping an investment property in good condition and understand why repairs can be so costly. Not understanding basic building construction and maintenance tends to result in run-down buildings bought and rehabbed by a property investor like Nick Debeyiotis. Allowing a property to decline results in reduced value, costly repairs, and higher tenant turnover due to poor living conditions.
Then, when the repairs get too costly, the building is sold at a bargain price to a savvy investor who knows what it takes to bring a property back to a sound and profitable condition. This can be avoided when a property manager understands building construction, the forces that affect a building's condition, and when to take a problem seriously.
Knowing the Difference Between Wear and Tear and Structural Issues
Wear and tear is something that comes with running an investment property. Common areas are under the strain of frequent use, tenants make use of the unit to suit their needs, and appliances break down over time. These are wear and tear issues and are easily repaired at some point. Structural issues have an entirely different presentation that comes in the form of sagging roof joists, cracks in the chimney, crumbling brick, rotting wood, and more.
Recognizing an issue affecting the building structure helps a property manager repair it before it worsens and affects a larger part of the building.
Water is a Building's Worst Enemy
Water causes building materials to freeze, crack, rot, and wear away over time. It's important to keep water flowing away from building foundations, check roofs for damage from freezing conditions, and make sure that drain pipes and gutters are clear. These actions result in a dry property that can tolerate extreme weather fluctuations and resists breaking down for longer.
Building Materials Don't Last Forever
Climate plays a vital role in the ability of building materials to last 100 years or for thousands of years. Buildings located in areas that experience hot and cold temperatures in the same year tend to deteriorate faster than in moderate climates. It's up to the property manager to pay attention to deteriorating building exteriors and recognize issues such as spalling brick, water infiltration, materials that need to be fixed to support their load, and failing tuckpointing.
Preventative Maintenance Saves Money
Operating an investment property comes with the need to keep it in good condition and accept the fact that sometimes a costly repair is necessary. A property manager who understands the basics of building construction, the physics that applies to its ability to withstand external forces, and can recognize failing building materials is one that is ahead of the game.
It never hurts to take a page from the book of a property investor like Nikolaos Debeyiotis who has put thousands of hours of sweat equity into rehabbing buildings. His experience has taught him the value of understanding how building materials behave and how to keep repair costs down. Property managers who learn about the basics of building construction can better serve their tenants and maintain the value of their buildings when they know how to get ahead of necessary repairs.