Why You Need Dr. Simon Ourian's Fat Freezing OptiLipo Solution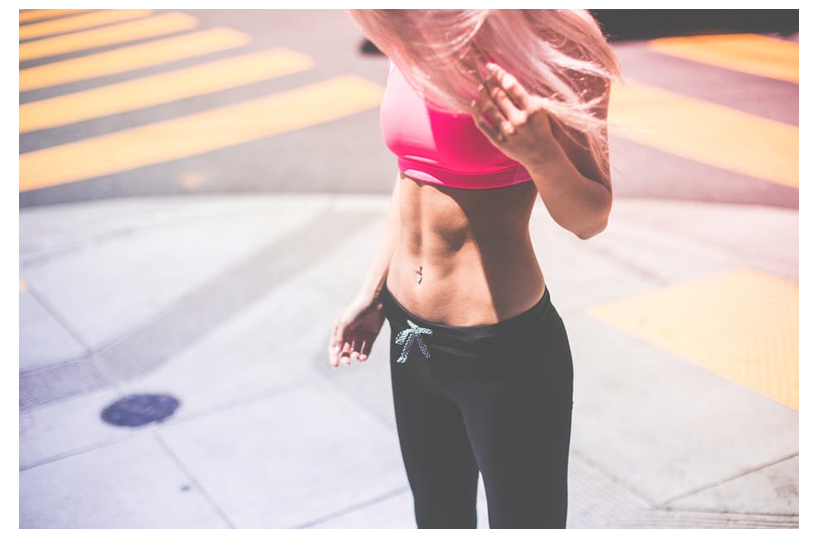 You can achieve surgical results without going under the knife thanks to Dr. Simon Ourian's OptiLipo technology. Explore how you can get bikini body ready.
Are you one of the many men and women who eat right and exercise regularly, but you still can't seem to trim the fat off certain areas of your body?
Areas like the neck, hips, thighs and lower abdominals tend to hold on to fat stores more than others. Is there anything you can do besides liposuction?
Actually, yes you can. You can reduce fat deposits from specific areas of your body with the revolutionary fat freezing treatment offered by Dr. Simon Ourian of Epione Beverly Hills. Keep reading to learn more.

Non-Surgical Treatment
Dr. Simon Ourian offers the OptiLipo Solution in his office at Epione Medical Corporation in Beverly Hills. The completely non-surgical, non-invasive procedure can be completed on your lunch break.
The OptiLipo technique uses cryolipolysis, the breakthrough scientific procedure developed at Massachusetts General Hospital, an affiliate of Harvard Medical School. The newly developed procedure, cryolipolysis, freezes fat cells while leaving skin and other tissue unharmed.
Once fat cells are frozen, they will begin to be eliminated from the body. While Dr. Ourian points out that this procedure is not a weight-loss procedure, you can expect to see inch loss and an increase in skin firmness in the areas targeted during your procedure.

OptiLipo is Less Painful than Liposuction
With OptiLipo, you won't have to concern yourself with anesthesia and downtime for recovery. Unlike traditional abdominal or neck liposuction, the OptiLipo procedure won't leave you with soreness or bruising either.
This procedure requires no pain medication at all and no recovery time. In fact, you may choose to relax with a good book or listen to your favorite podcast while your problem areas are dealt with accordingly.

Spot Reduction is Possible
Not only is spot reduction possible with the OptiLipo procedure, but it's what makes you a great candidate. Those best suited to the procedure are physically fit but still struggle with "problem areas" where stubborn fat refuses to let go.
In these cases, the neck, lower abdominal area, hip pads, bra area, and thighs tend to be the most popular offenders. With Dr. Ourian's expertise, you'll be able to rid your body of those unwanted fat cells from the exact areas that cause you frustration.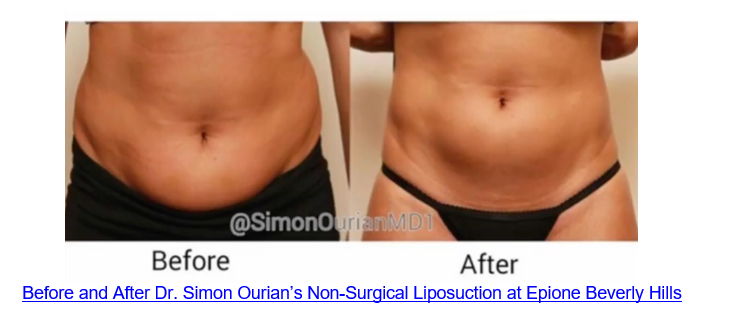 Continued Results After One Treatment
With OptiLipo, you won't lose inches before you leave the office. But you can expect to see a gradual and continual inch loss in your targeted areas over the two to four months following a single procedure. In fact, you can expect a fat reduction of as much as 22.4% in your targeted areas.
Before and After Dr. Simon Ourian's Non-Surgical Liposuction at Epione Beverly Hills
Contact Dr. Simon Ourian Today
Are you ready to take the next step in your body-loving journey? Are you ready to love the skin you're in without painful or invasive procedures like liposuction? If so, consult Dr. Ourian at Epione Beverly Hills.
Dr. Ourian is the industry expert and has completed procedures for such celebrities as Kim Kardashian and Lady Gaga. His knowledgeable and courteous staff will be glad to schedule your consultation as soon as possible. Follow @SimonOurianMD1 on Instagram to know more.