Winning Time: The Rise Of The Lakers Dynasty Season 2 has been canceled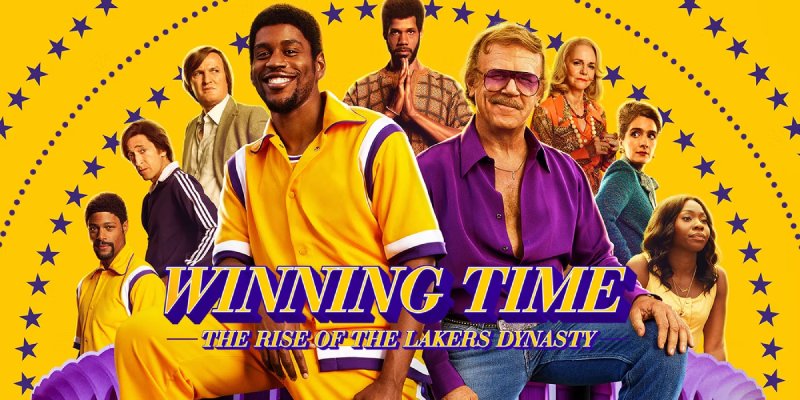 The documentary "Winning Time: The Rise of the Lakers Dynasty" has concluded. Max Borenstein, the creator, announced the information on X following Sunday's second-season finale.
"Not the ending that we had in mind," he wrote. "But nothing but gratitude and love."
Following up on Instagram, the director Salli Richardson wrote, "When you give it everything you've got, you can have no regrets. I hope you enjoy the last episode of @winningtimehbo I am sure I will do many more hours of TV and hopefully many features in my future, but I can say that at this moment in time, I am most proud of the work we did on this masterful show."
On August 6, Winning Time returned to HBO for its second season, with 629,000 viewers overall across Max and linear broadcasts. Considering the 901,000 viewers who watched the Season 1 premiere in March 2022, that was a fall from grace. Season 1 attracted 1.6 million same-day views for the season finale by May of that year. (However, it might not be worth mentioning that Season 1 also undoubtedly benefited from the excitement surrounding March Madness when basketball is already on viewers' minds.)
The Showtime Magic, Kareem, Riley, and the Los Angeles Lakers Dynasty of the 1980s by Jeff Pearlman was the inspiration for the HBO series. The second season of the show he was focused on the time period from immediately following the 1980 NBA Finals to 1984, with the first professional rematch between two of the era's biggest stars, Magic (Quincy Isaiah) and Larry Bird of the Boston Celtics (Sean Patrick Small).
Pearlman appeared on X last month to implore viewers to watch the second season. "I'm telling you — the future of "Winning Time" hangs in the balance," tweeted Pearlman. "We need viewers. The strikes are crippling. Please help spread the word. Season 2 is amazing. But … HBO is big on #s," he wrote.
Along with Jason Clarke, Gaby Hoffmann, Hadley Robinson, DeVaughn Nixon, Solomon Hughes, Tamera Tomakili, Brett Cullen, Stephen Adly Guirgis, Spencer Garrett, Molly Gordon, Joey Brooks, Delante Desouza, Jimel Atkins, Austin Aaron, McCabe Slye, Thomas Mann, Gillian Jacobs, and Rob Morgan, Winning Time also stars Adrien Brody, John C. Reilly, and Michael Chiklis.
Executive producers include director Salli Richardson-Whitfield, writer/co-creator Jim Hecht and Borenstein, Adam McKay, Kevin Messick, Scott Stephens, Rodney Barnes, and Kevin Messick.