World traveler turned art broker Bryant Goodlife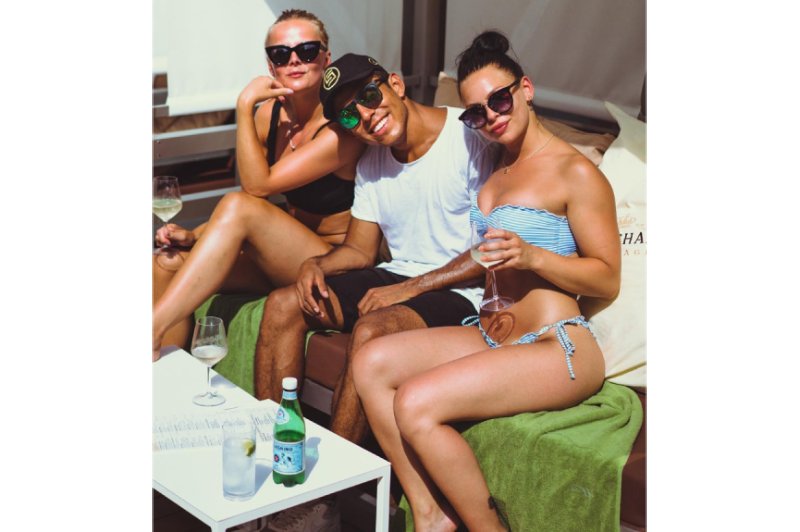 After joining many broken hearts and turning the worst day of a person the best day, the people's person Bryant Goodlife currently is basking in the glory of being many things combined into one as an entrepreneur, host of neighbourhood events, producer, talent manager, and finally, an art broker. 
A versatile personality ebbing with many talents, Bryant is also effusive with the talent of public relations that helped him to make people create friends and uniting the couple whose hearts were earlier broken. Successful as an entrepreneur, he also has learned the depth of human psychology enabling him to create an atmosphere of joviality wherever he is, be it a house party or social get-together.
Known as Bryant Molina, this wonder of a man traveled extensively across the continents meeting hundreds of people in various nooks and corners of the world thus learning different regional traits of mankind. This empowered him to mix and mingle with any person anywhere in the world and turn friendly with him or her.
Due to his massive popularity as a man of the people, his acquaintances and others are constantly in touch with him on social media platforms. Bryan is also regularly in touch with a large number of online entrepreneurs and creative persons globally.
Online entrepreneurs often seek their professional help in getting them introduced to their prospective partners in business. Bryan also earned quite a name in the matter of uniting the hearts too. This is due to the fact that he can most successfully create an atmosphere in which a person finds him or her closer to his or her lover. This makes their dating a memorable thing.
Bryant says in a year, he meets nearly 3000 people across the world during his frequent travels. In fact, he has seen different parts of the world during his tours and also worked in various countries in different capacities that sharpened his skills and also honed his inner faculty to deal with them in more fruitful ways.
To exemplify, Bryant worked for a kitesurf school in South Africa and as Captain of a party island in Hvar, Croatia. He was also having quite a thrilling time in Vietnam as an ostrich rider. All these made him exposed to different things in different geographies of the world.
In a way, Bryant is somewhat like Dos Equis. Some sort of thrilling and interesting younger version of Dos Equis, a man of trade and commerce mostly in the company of cute females.
Bryant is the" life of a party" enthralling with his vivacity, wit, friendliness, compassion, and adorable nature thus exuding positive energy for all others. If one meets him after spending 9 hours in his or her workplace, he or she will certainly find their tiredness and mental boredom evaporate in no time.
Bryant is tremendously liked and adored by the women. To cite a few examples, once in Stockholm, Bryant reunited two young hearts. What is most interesting, they happened to be ex-lovers. Bryant finally proved they were the perfect match, something like the proverbial made for each other. Here, it must be said that Bryant met them for the first time in his life at a day party but could wonderfully connect his chemistry with those of the two ex-lovers. The two ex-lovers married soon after they met with Bryant. They, subsequently, married and now have a child together.
Being a man of the people and that too connected with them emotionally, Bryant never ever sighs oh, lonesome me! The reason is people are always in direct link with him from different nooks and corners of the world. They feel Bryant can transform the worst days of their lives through his lively suggestions. Naturally, he turns the worst phase of human life into the most joyous times.
One can often see Bryant rubbing shoulders with such famous entrepreneurs as Dan Vas, Andrew James, Stephen Esposito, and Mike Touzard. Bryant is engaged in public relations, image branding, consulting, and collecting art. He has a large number of followers on his Instagram handle. His website Bryantgoodlife.com further throws light on him.