Young Block won't stop until his names on a blimp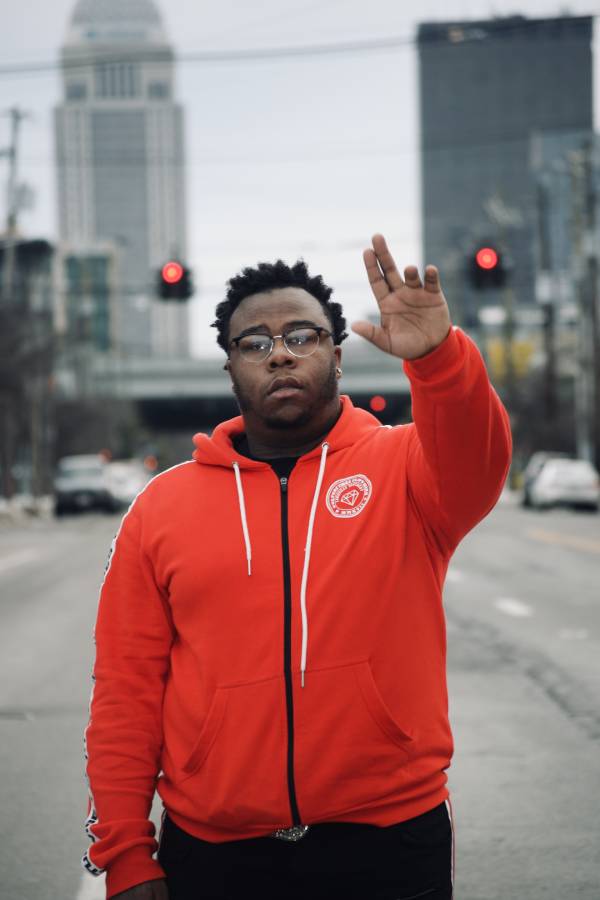 Gary Indiana, Chicago Illinois, Detroit Michigan, and many more cities are notorious for the rough conditions and dangerous street culture in the Black communities there. Louisville Kentucky is also one of those cities known for its harsh conditions and unforgiving streets. The music usually tells the tales of the cities it manifests from. Artists such as Freddie Gibbs, Lil Durk, Icewear Vezzo, and EST. Gee respectively tell some of those street tales for the aforementioned cities. Now, for Louisville a new artist named Young Block has emerged to continue the stories of the streets.
Young Block is a crafty artist. To hear the flow on songs like the catchy "Havin My Way" you'd describe the sound as hype and fun. The flow is very up tempo with a modern sound. With just a dab of bravado it hits all the right notes. Yet to hear Young Block on the dark and menacing "Spin the Block" is to hear a deliberate and aggressive flow that's not to be played with. Lines like "I heard it's a ticket on the opps who got the drop on em?" are very on the nose and make it obvious what type of content you're going to get.
Continuously dropping music, Young Block seems to only be getting better. His latest single and video entitled "Miami Me" combine the best attributes of "Havin My Way" and "Spin the Block". With both the aggression and the fun delivery on the same track it's no wonder "Miami Me" has reach around 20,000 views in only three weeks. The video has Fast cars, mountains of money, beautiful women and great scenery. The perfect backdrop for the song. It's clear from the consistent release of new music and how the quality level grows with each release that Young Block won't be stopping anytime soon.
Follow Young Block on Instagram and Spotify.