Young millionaire Darshan Somaiya expresses his belief in the spiritual way of life and goals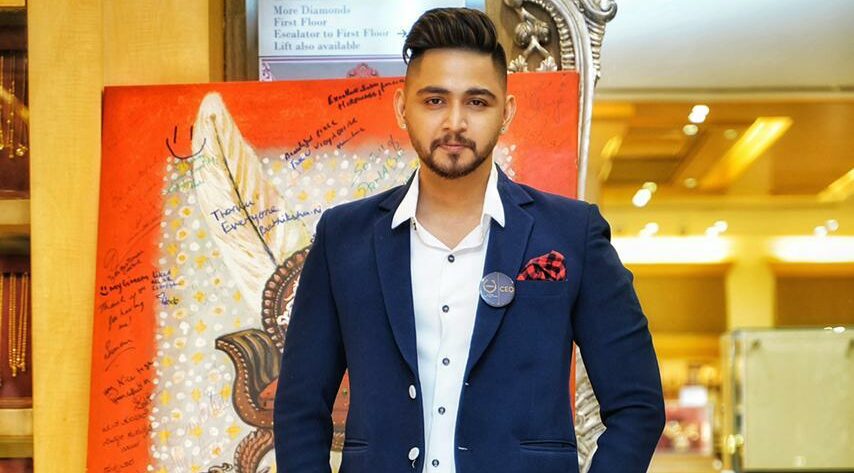 Darshan Somaiya, as a young millionaire and a CEO, talks about the value of spirituality as a principled way of life. While stating about his achievements he stresses having faith and sticking to the roots while achieving countless successes back-to-back. Darshan Somaiya claims that his mother has an intense belief in spirituality as a way of life and as a result, he was introduced to various scriptures and spiritual practices at a very young age, and that nurturing made him live a principled way of life. Darshan Somaiya claims that he has read Shri Bhagwat Gita for 7 times before turning 16.

Darshan spoke out about the ultimate motive of one's life whether one is happy in their life. He raised pertinent questions about the secrecy about happiness and satisfaction in their life while asserting that the main goal after every goal of his own life is achieving 'Happiness'. He claims that he doesn't pursue a million-dollar worth of business with a billion-dollar worth of headache but the same with a trillion-dollar lifestyle for the 365 days. Stressing on his goal to work with a passion for 150 days of the year and in the rest 100 days, Darshan, as a young mentor provides an unprecedented opportunity to himself to travel.
While travelling to some of the most spectacular destinations from Dubai to Singapore, expanding his holistic experience at the Himalayas, keeping up with adventures like sky diving in Dubai, Darshan expects to spend the rest of 100 days with the family, friends, acquaintances and close relationships.
Darshan Somaiya is the CEO and founder of 3 multi-millionaire companies has flagged a mission of creating an optimistic approach in the youth. Darshan's Guniguru.com has a yearly turnover of over 80 MILLION INR. Darshan stresses on teaching one how to elevate and boost their ordinary businesses to become a 1 million per month worth entity.

Darshan is a holistic coach who is known for his high-income skills, teaching how to create high-impact & high-influence among the targeted audience. He thrives to change lives by making people optimistic and confident from the club he is also the founder of. Darshan has been on a mission to build a viable network of like-minded people committed to creating extraordinary in every aspect of their lives.