3 Lifehacks Recommended For Young DJs – With Angelo Raguso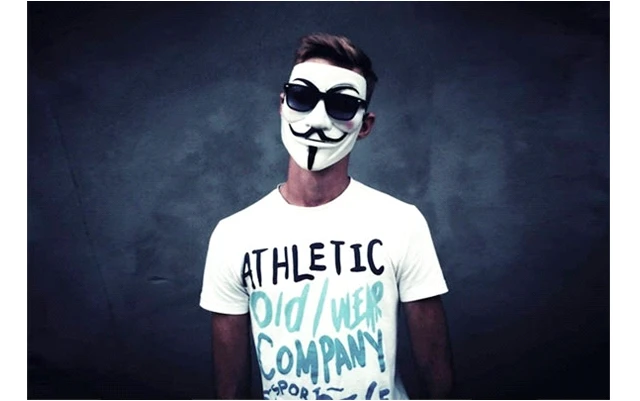 In the life of every musician it happens to meet people who, especially when an artist is young, give little useful advice and far from reality. Furthermore, with all the nonsense that is around, it is increasingly difficult to distinguish what is good in the immense sea of information that can be found on the internet. In addition, as if that were not enough, sometimes we find ourselves in front of exponents of record companies that are not in step with the times.
In this article there are three tips not to follow that surely in the course of your career it will have happened to you or will happen to you, we asked an Artist who for almost 10 years has made music his work: Angelo Raguso. Dj and electronic music producer, in 2011 he published his first official release with record label., 3 years later he was already among the well-known names of the most famous record company in the world in the EDM field , such as Spinnin' Records. He collaborated also with big names like Groovebox, Sascha Sonido, Andrea Mattioli, Guille Placencia and many more.
"Just send the demo, someone will eventually notice you!"
Is true this affirmation? is it advisable to send 100 emails with the demos attached, and maybe have a 1% guaranteed answer?
Mistaken. Nobody will notice. Why? Because demos sent to large companies are almost always thrown directly into the trash. In the world of discography, especially in the big record companies, there are so many levels between the managers and the one who receives the e-mail that it is practically impossible for your demo to reach the upper floors.
Despite this, there is no need to lose hope, to make your music listen you must turn to the right people. Independent record companies that organize concerts in your city are, for example, easily accessible. If possible, send your demo directly to them. It is usually easy to find contacts on the internet, especially thanks to social networks. The best thing in this case would be to inform you of the dates they organize and go to the concert. You will surely find a representative of the label and you can hand over your work to him. The right people are the ones who deal regularly with managers and if you manage to make a good impression, you can be sure that your demo will soon arrive on some important desk.
What you think about "Hard work pays." ?
Wrong again. In a perfect world, all hard work pays off, of course! But in reality, just because you are "working hard" from your point of view, this will not guarantee you a career and success. It just doesn't work that way. However, what works is to make sure that you work better, not more. Work on what is directly related to your goal and make sure you make progress in the right direction. Continue to learn and continue your artistic training path. Hard work is only part of all this, what matters is doing the right things in the right way and above all following the right end.
I have heard many aspiring musicians say "Just do what you like, the money comes." what do you think? In my opinion it is not as bad as what This is the worst advice! Just because you like doing something, it doesn't necessarily mean that someone will be willing to pay you. Thinking that doing what you like one day will lead you to success and make you earn, is very close to a dream. I don't like saying these things but it's a simple market question: supply and demand. If there is oversupply the price will drop. Take for example the musicians by night. They are those who do doctors or lawyers during the day or any other job and in the evening go to play on the premises. Probably their dream has always been to make musicians and therefore they are content to play for free on the premises on Saturday evening. This is one of the reasons why club owners refuse to pay real musicians. Why pay someone when you can get a similar service for free or almost? For this you need to stand out. Give a strong imprint to your music and be able to offer something different from all the others. In this way you will be able to make the price. Unfortunately, talent is not enough and singing in the bedroom will not help you to become famous. The advice is to understand where your passion and your interests intersect with the greatest possible success (also financial) and go straight to the goal.
follow him on Instagram!!