A BESTSELLER FROM THE BOOKSHELF OF FOOD & TECHNOLOGY: Mohd Adil Ali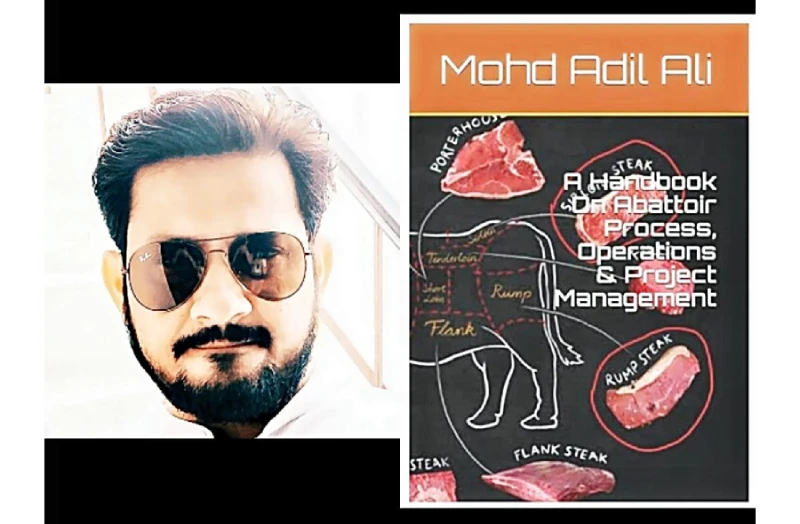 India has been celebrated for its art, literature and writing since ancient times. Cited by Time Bulletin in July 2021 on internet, Mohd Adil Ali, a young and dynamic mechanical engineer, digital media influencer and writer of his first journal on food and related technology. He is a audacious youth who did not fear writing texts. His composition "A Handbook On Abattoir Process, Operations & Project Management" caught eyes of thousands on internet at various e'book platforms like Amazon, scribd and notionpress etc.
When catechized he riposted "Who doesn't want a steak for dinner, as it is one of the foremost protein rich food, it's a macronutrient but very sparse people know the exercise in back of that piece of nutritious loaf on table. India is one of the leading exporter of fresh and frozen meat across the globe. The scarcity of awareness towards this industry always deprived the industry of young talents and new technology and without new adaptive technology there will be more wastage, no new sales revenue, inability to develop innovative approaches, inefficient stock management and ordering system, inefficient manufacturing techniques and slow, poor ineffective communication system.
Whenever I have time next I will surely write on this and a few more topics like Maintenance Management, Basics of Piping Design, Effective Water Treatment and for sure Heat Ventilation and Thermal Comfort. As for now I am planning to bring out this manual on Apple's iBooks in different languages as readers are requesting"