A Businessman With A Plan, Sakeem Khan Has His Priorities Set Right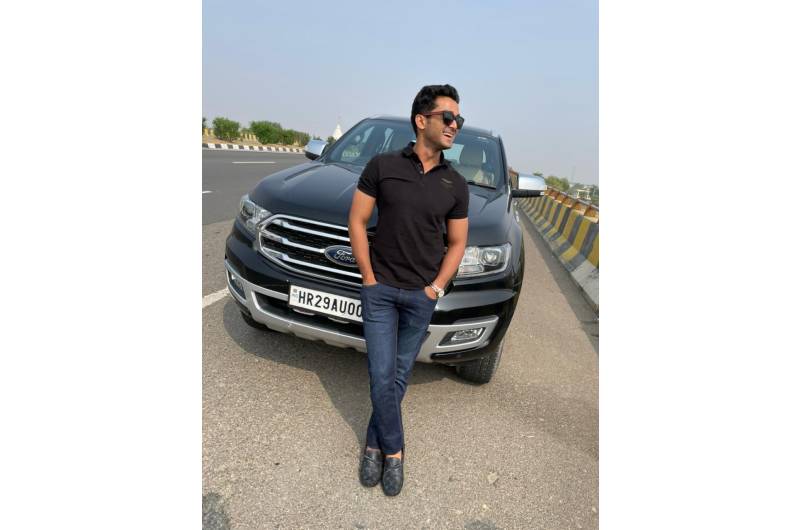 Sakeem Khan is a young entrepreneur and businessman from Haryana, with a belief that there is no shortcut for success. Only hard work, determination and passion within you can lead you to your ambition and the goal you have set for yourself.
There are stories which tell us about people who follow the steps of their parents and become famous or they are helped and supported by their parents to achieve something in their life. Some young lucky people just inherit their family business and property and gain success. Apart from this, some exceptional, young, talented people choose to do something extraordinary and out of the box to achieve their goal. These types of people follow their passion and believe in hard work.
Sakeem Khan is such a young talented personality who belongs to a family with a successful business background and a great political background. But still, he decided not to take advantage of the family business and political influences but create his own path. Struggle is just another word for growth. Quality effort and good work in a perfect combination are the keys to success and growth. But this fire of passion to achieve something should be within that particular individual person.
The one thing that Sakeem Khan cannot avoid is his political background. His entire family has been contributing to the government since the very beginning in 1960, and yet he decided to do something completely unique than what most of his family members have been doing. His Grandfather was a Sarpanch for 3 decades and contributed to the ministry by taking responsibility of several other government departments. His father too was the Minister from years 2017-2019, actively participating in the ministry of Haryana. Sakeem's uncle too has been an MLA. What is impressive is that in 2014-2019 his father worked as an MLA and then back again in 2017 also as an important minister. Moreover, he stands as the ex chairman of Haryana Waqf Board. What an impressive family he has had!
The youngster has proved that true passion and commitment can create history. A continuous approach to upgrade yourself with knowledge and modern skill and technique, passion is innate, which is seen rarely in people. Among the traits and ability that lead to success, passion stands alone. It can't be learnt, copied or borrowed, but it exists within and it is always present within yourself. The fire of passion within you can lead you to success and drive you to reach your goal. Passion is the only factor that unites all successful people in equal measures.
Sakeem Khan has followed his passion and talent to put him up on the stage of the entrepreneurial world on his own two feet, believing in himself and his dreams, creating examples for others in the field of entrepreneurship. Deep in his heart Sakeem Khan is a most humble and social-minded person, who is full of compassion and has the true spirit of patriotism. During the lockdown, the compassion and helpfulness within him forced him to go beyond his limits to help the needy section of society. He is a very well-known public figure in his native place and has a great image as a young social worker.