A study of important people in Iranian music with Farhad Farhadi, who has a history of working with the greats of Iranian music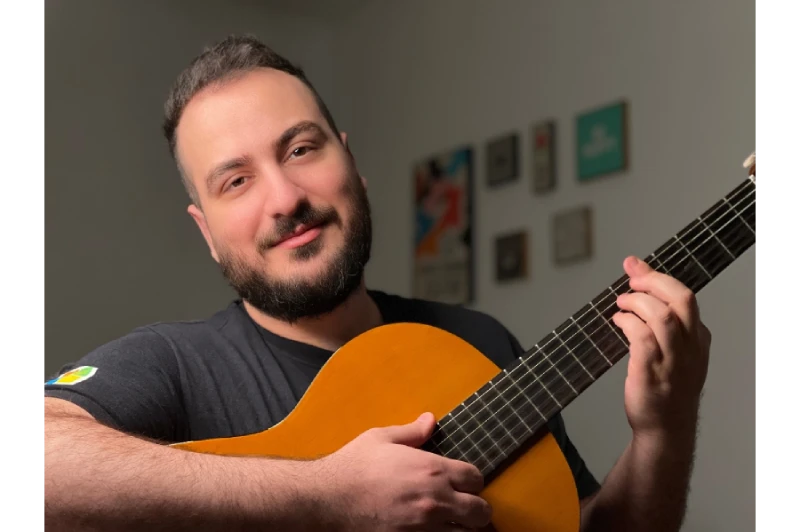 These male and sometimes female professors of Iranian music are introduced to you according to a survey of users of various websites, music magazines, and some of your music and artistic veterans. Click on the name of each teacher for more information.
The greats of Iranian music from the point of view of music veterans
Hossein Tehrani: He painted for Tonbak for the first time. He published the first tonbak training book in collaboration with Houshang Zarif, Mostafa Kamal Portrab, and Hossein Dehlavi.
Qamar al-Muluk Waziri: Banan in the description of Qamar al-Muluk said: Qamar al-Muluk is the whole of Iran
Hossein Alizadeh: Iranian musician, string player, composer, researcher, and string player and nominee for 3 Grammy Awards.
Jalil Shahnaz: He was an Iranian musician and string player. In Shahnaz's string playing, according to all his innovations, one can see the traces of the row and his surroundings the row. Shahnaz's wording is vocal in every sense as if a singer is singing and you can follow it.
Homayoun Khoram: He was a violinist, musician, and composer from Iran. Although Khorram's sweetness can not be equated with Assadollah Malek, Parviz Yahaghi and Habibollah Badiei, his ability to instantly create lively and attractive melodies make the texture of his solos far more well-made and rich than the works of others.
Khadijeh Ashraf al-Sadat (Marzieh): Her father, Seyyed Hassan Mortezaei, and her mother, Rababa, were art lovers. His family and relatives included artists such as sculptors, painters, miniaturists, and musicians.
Kayhan Kalhor: The winner of the Grammy Award and his specialized instrument is the kamancheh, and in addition, he plays the tambourine, the shatar, and the shakaman. Kalhor has composed and played with famous Iranian artists such as Mohammad Reza Shajarian, Shahram Nazeri, Hossein Alizadeh, Ali Akbar Moradi, Alireza Eftekhari, and Iraj Bastami, Homayoun Shajarian, Majid Khalaj and members of the Dastan group.
Jalal Zolfanoun: Jalal Zolfanoun has left many written and audio works in the field of Iranian music, among which we can name the albums Gol Sadberg and Atashi in Neystan with the voice of Shahram Nazeri. He was the first person to write a special educational book for Setar. is written.
Parviz Meshkatian: Composer, musician, university professor, researcher, and dulcimer from Iran. He was also familiar with playing the setar.
Hassan Kasaei: He was an Iranian musician and reed player. Hassan Kasaei somehow started to innovate the technique and implement all the devices in the instrument.
Akbar Golpayegani: Known as Golpa, he is one of the famous singers of original Iranian music. A year later, he said, he received $ 1 million in compensation from Pasolini
Rahmatollah Badiei: Musician, fiddle player, violinist, and holder of the first rank of Iranian art.
Massoud Bakhtiari: Lor Bakhtiari was a famous singer, songwriter, and composer.
Hossein Khajeh Amiri (Iraj): Known professionally as Iraj, he is a singer of Iranian traditional music. Iraj has been nicknamed the "Pahlavan Avaz" and is known by this title among his fans. Mohammad Reza Shajarian says about him: "Iraj's voice is one meter and standard in the history of our singing and anyone who wants to give an example of a voice at the highest level of the larynx says that the voice is similar to Iraj's voice."
Fatemeh Vaezi (Parisa): Famous Iranian singer, rower, and master of Iranian singing
Esmat Bagherpour (Delkesh): She is referred to by titles such as "Golden Throat Woman", and "Art Caravan Fire". He has sung his songs only in Persian and Mazandaran languages.
Ahmad Ebadi: He was one of the masters of Iranian music and a prominent musician and the son of Mirza Abdullah Farahani and grandson of Ali Akbar Farahani. He is the uncle of Houshang Seyhoun, a prominent Iranian architect. He is also the inventor of a new tuning method for the sahtar and his playing style is different and special according to some experts. He has collaborated with singers such as Gholam Hossein Banan. Mohammad Reza Shajarian also mentions him as his greatest teacher in Iranian music.
Adib Khansari: He was the first male singer on the National Radio of Iran.
Faramarz Payvar: Iranian musician, rower, composer, teacher and dulcimer, and researcher of Iranian music. He is a lasting figure and one of the most influential figures in Iranian music
Farhang Sharif: He had a first-class honorary degree equivalent to a doctorate, and was one of the lasting figures of music, musician, and improviser from Iran.