Abeni Nazeer: The Rise Of A Talented Film Director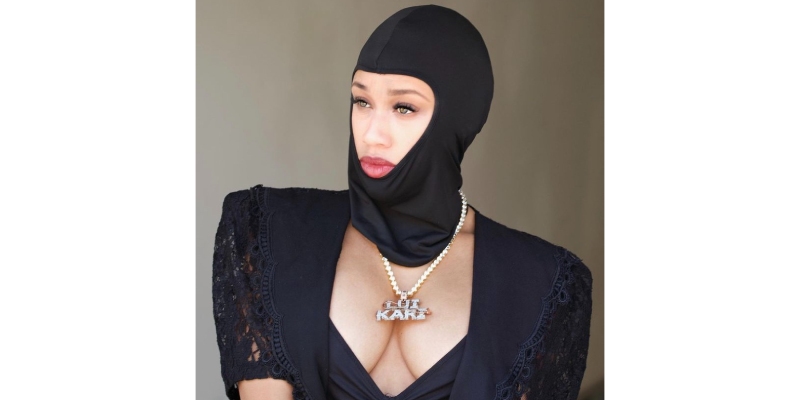 Abeni Nazeer (born October 26, 1991 in Lansing, Michigan and raised in Baltimore, Maryland, United States) is an American multimedia content producer. Raised in the harsh inner city of Baltimore, MD. She began sketching her pain at 6 years old, creating complex art with deep bright colors. "When I've understood the picture, I want it to evolve in motion, and that's why I started film," says Nazeer, at only 15 years old. Immersed in an environment of poverty and violence, Nazeer became involved in peer-to-peer organizations, using art and media as a tool to create positive mental health and social change. Nazeer grew in the program from a student into a teacher where she taught media production. By 17, she was teaching film classes in the trenches of Baltimore City Public Schools. She graduated from Baltimore City College High School. Nazeer started her freelance career in 2010. Nazeer won Best Baltimore Music Video 2012 for directing and producing the Satellite music video performed by Comrade. Following that, she continued working with Comrade, which led to other Baltimore artists discovering her work. "Abeni brought quality to the hood. "She made us look and feel like celebrities," said Lano, a popular Baltimore rapper.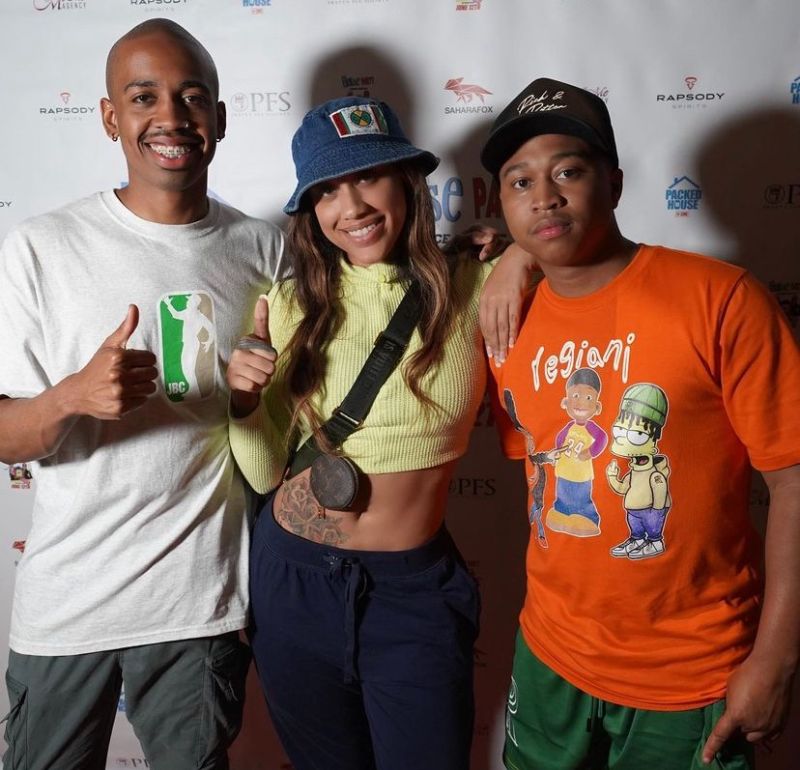 Some of the music videos Abeni directed for popular Baltimore Artist are: Dumb Dumb by Young Moose, Im from Baltimore by YBS Skola, Go Up by DBoiDa Dome and CR Da Show, On My Shit by Lui Kari, Keep it 100 by Damond Blue and Fatrel, Avenue by Dj Angel Baby, Run Up On Me by Lor Choc HD, My Son by Jiggy Run The City, No No No by Ygg Tay, No Excuses by Yg Teck, Dope Trilla by Starrz, I'm the One by Shy Money, and Dedicated by CTM Ball. Nazeer coined the nick-name Baltimore's Princess by Baltimore City's hip-hop community in 2014 to acknowledge her freelance production work and contribution to the city. In 2019, Nazeer began working with Hip Hop Mogul Kevin Liles where they started a social media campaign called "Make it Happen Mondays". Nazeer produced a series of videos to motivate entrepreneurs to make their dreams happen. Kevin Liles is an American record executive and the co-founder and CEO of 300 Entertainment. In 2020, Kevin was recognized by Billboard Magazine as R&B/Hip-Hop Executive of the Year for both his efforts in activism and the continued success of Megan Thee Stallion. On September 11, 2019, Nazeer published a book called How to Get Rich Real Quick Dummy, where she continued to motivate by writing a step-by-step narrative handbook for entrepreneurs.
In the video, Kevin Liles receives the book How to Get Rich Real Quick Dummy written by Abeni Nazeer "I wrote this book based on how me and my brother, Bakari Nazeer, grew our family business together. When Kevin says in the video, "I be Bippin", it's from a list of quotes that me and Bakari used for self-motivation. Abeni Nazeer In 2021, Abeni Nazeer directed the "Buggin Out Docu-Series", showing the rise to success of the tik-tok celebrity Junebug. Today, Abeni gears up to release her director's debut film, SIN, starring the multi-academy award-winning actor, Louis Gossett Jr. Louis Gossett Jr plays a special character named Elijah. Elijah is a wise portrait painter who is also blind, but can see the truths within his paintings. Sin, the movie, follows a substance-dependent single mother who is in a toxic relationship and must end it before it kills her. During post-production of the movie SIN, March 2022, Abeni lost her younger brother Bakari Nazeer in a terrible accident, which led her to dedicate the film to him. Bakari was killed in a tow truck crash at 27 years old when he collided into a tow truck around 1 am.
"My family is the inspiration behind all the work that I do. When I started my career, I started with my brother, like a family business, so for him to not be with me physically puts a crazy fire inside of me. " Abeni's company consists of her family. Saba Nazeer's father is her script writer and set designer; Bakari Nazeer, Brother is her producer and actor. "My brother played a huge part in my direction for Sin. When I first started the project, he was my biggest support system. I would always run everything past him before making any decisions. "SIN is a suspense thriller drama that Nazeer uses as a tool that will help foster positive mental change, which leads to positive social change within the minority communities.
Follow Abeni Nazeer : https://www.instagram.com/abeninazeer/
SIN Trailer :