Achieving incredible feats in the blockchain world is a proud Nigerian entrepreneur Danny Oyekan with his firm Dan Holdings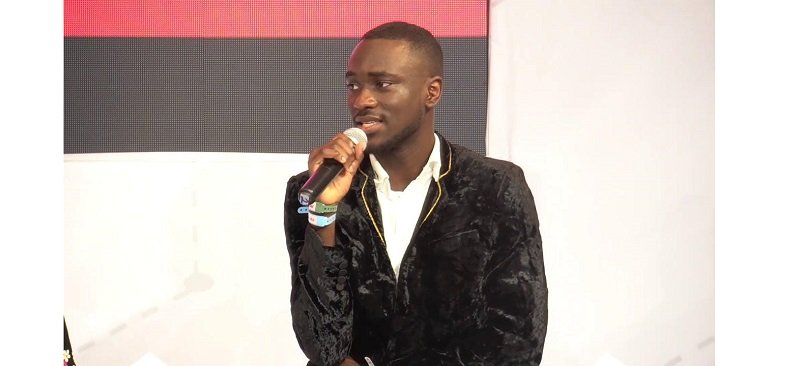 Oyekan is taking every step forward to revolutionize the world with his safe and secure technologies.
If we closely look around ourselves, we would find that from all the corners we have been surrounded by what is today ruling the entire world in ways more than one – technology. The way the world is noticing and coming forward with many technological advancements and developments is something that shows a lot of promise to change people's lives for the better by facilitating the easy and accessible use of many new inventions, aimed to make lives easier. Many youngsters have come forward lately to work towards the same and have even built companies surrounding the same. One such incredible young business personality in the world of blockchain and technology is Danny Oyekan, a Nigerian entrepreneur making headlines with his firm Dan Holdings.
Dan Holding from Oyekan is all about technology. It is an investment firm that takes cares of various verticals like tokens, ventures, projects, that are related to blockchain technology, digital assets and digital currency. Oyekan has had a clear aim behind initiating this modern technology firm and that is to be behind the widespread fintech and blockchain adoption and innovation all across Africa. Dan Holdings today stands strong doing pioneering work as a Dubai based firm in the field of fintech, blockchain, artificial intelligence and emerging technologies.
Since the beginning, Oyekan had a keen interest in the technological world and today has around eight years of rich experience in the field of IT infrastructure. In 2016, he began with other technology startups like fuel delivery and food delivery. With his innovations and expanding his knowledge in the field, he developed Dan Holdings in 2016 and fully developed Dan ventures in 2018.
With his expertise of over the years, and under his astute leadership, Oyekan has created his Dan ecosystem, which includes products and services like Telechat, which is a chat application and privacy-focused instant cross-platform messaging and voice over IP service. Just like any messaging app, users can easily send text and voice messages, share images, stickers, documents, etc. It is also inbuilt with social payment application for cryptocurrency called Coins App, a digital wallet product, which enables users to send money in the easiest, safest and accessible way for global digital currencies. Blockfinex is a global cryptocurrency exchange for both fiat to crypto and crypto to crypto trading, allowing users to trade over 100 cryptocurrencies. Dan Holdings also offers Naira, Gold and Dollar Stable Coins, which are fiat and commodity-backed stable coins, so that people drive more towards mass user adoption for cryptocurrencies in cross-border remittances and P2P payments.
In addition to all this Oyekan and his learned team of professionals are also working towards decentralized technologies for advancing freedom for humanity, focusing on the everyday user in mind.
Looking at the various inventions and technological advances that Dan Holdings has been making lately, backed by the passion and determination of Oyekan, it won't come as a surprise if they successfully connect more and more people both financially and socially across the world.