Alec De Layno Martin (Astyle Alive) is Rising High as an Entrepreneur with his Company "Tranquil Store"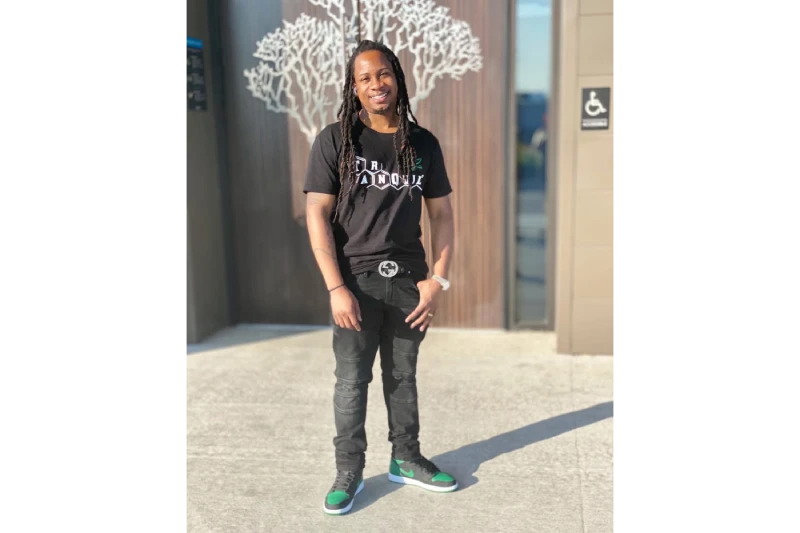 Alec De Layno Martin (Astyle Alive) is Rising High as an Entrepreneur with his Company "Tranquil Store," known for its premium quality CBD Products. Having a mind that continuously churns newer ideas & concepts that can help in building & developing one's career is something only a few can do and achieve. Alec Martin's journey is all about this and much more. Born in Jamaica, this young guy Alec Martin shifted to New York at
the age of 8 years. Being multiskilled since an early age, a unique alias 'Astyle, ' was given due to illustrating an attitude and aptitude to make whole shebang look adorable, inside-n-out.

Despite being smart during school, Alec further lunged this potential into pursuit and entered the entrepreneurial world. His ever counting first mark established when he had inaugurated a company titling clothing By Astyle" that functioned as a customized clothing brand that delivered its customers the supreme quality at a reasonable price. This was a glance at Alec in the
business world; later, he found a bunch of successful companies that drove him to earn a name overseas.
Serving population the best of goods for years, Alec realized being more stressful and anxious was affecting his life, and eventually, used to feel fatigued and less energized, which was affecting him mentally and physically. Still, one cannot just get rid of stress and work at the
same time. So when he and his team used to exchange words around, they found out the number of people searching for natural herbs and remedies. And that is where his New Tranquil Store obtained the lead, and CBD just worked so well with that. Alec's take on to such a good deed is what describes him as a human, and that is why Tranquil is rolling over the East Coast.

Alec considers the most supporting pillars throughout his success are his parents, Hope Martin and Casserly Martin, along with his older brother Sheldon Martin and cousin Khalil Davis. They all together made him believe in himself and God, which eventually led Alec to conquer the market as an entrepreneur. But something was missing in his family, and after a while, Alec met someone, who didn't risk filling all the left out blocks, a cherry on the cake in his beautiful life, gorgeous Stephanie Martin, and now they are proud parents of a 9month old baby son In Alec's view, he is the most fortunate person ever lived on this planet. By having such a family
who supports you in your high and lows is more than just prosperity few are blessed with.
He believes his son is the most significant accomplishment he ever got by the grace of God. The motivation to provide an incredible, fruitful life for his wife and son is the driving force behind his recent success. Alec comes from a large, tight-knit family that is supportive and a bundle of
powerful positive energy.

In the third month of this year, in March, one incident just left Alec's family members numb. His cousin Khalil Davis got severely injured in a car accident, that took Khalil to undergo 3 brain surgeries with 3 strokes and 2 seizures. Alec attributes this trying time to push through everything to continue striving for success in honor of his cousin, as Khalil was a significant support system for him through every rise and fall of his journey. Talking about what motivates Alec so much in life to keep working for the betterment of his company and all other businesses, his beloved says that he loves to create and build things. His company and products not only talk about creativity but, most importantly, also speak about solace. He also strives to achieve what seems unattainable and prove people wrong by making the impossible.

When we asked about the brief of his journey, he envisioned "putting my best foot forward, not looking back and fighting my best fight through every obstacle that I have faced." Indeed, the road to success is filled with blood, sweat, and tears, along with a lot of overthinking, falling, and
learning. Alec continues to put God first each day and in every situation. Alec's never giving up a mantra to all of us is truly an inspiration and would inevitably give rise to many in the lead