Frederick William Penney: Perseverance is the key to long-term success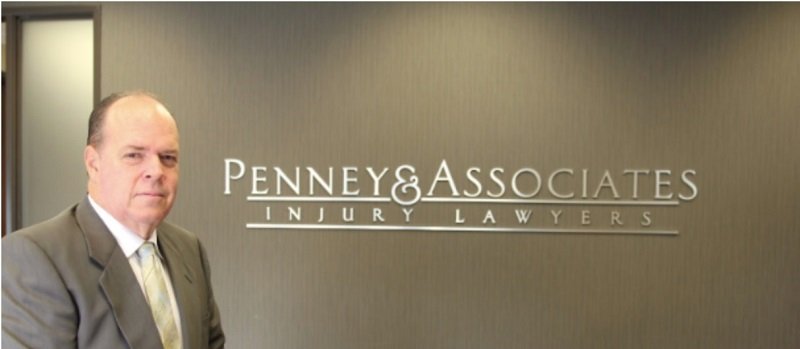 According to the latest economic trends, American investment confidence is at the highest levels it's been in 15 years, but California personal injury lawyer and media mogul Frederick William Penney has a message for entrepreneurs: remember the long-game and persevere.
In mid-January, the stock markets once again reached historic heights, with the S&P 500 and Nasdaq composite rising 0.5% to 3,386.15 and 0.9% to 9,817.18 respectively. Stock trading is growing, and American consumers are confident. However, recent surveys also show that approximately 41% of American millennials do not create their own businesses due to " fear of failure ". Additionally, recent Gallup data shows that young Americans are not investing in the stock market. To Penney, this signals a necessary re-engagement with aspiring entrepreneurs on how to achieve long-term success.
Penney, 56, was raised in a low-income community outside of Sacramento, California, but eventually went on to procure a degree in philosophy from Brigham Young University in 1988. Financing his own way, he obtained a Juris doctorate from the university's law school in 1991, later starting his own firm "Penney and Associates." And much as it is today, the U.S. economy post Ronald Reagan's presidency saw increases in American consumer confidence, GDP growth, and stock market increases. But Penney notes he did not personally have the advantage of beginning with money, a privilege his colleagues have had.
"I grew up with little to no money. I remember wanting to become a lawyer, but realized that I had to persevere through a lot of schooling while my friends were out buying new homes and cars because they had the money right out of high school," said Penney. But to Penney, focusing on what he wanted to become, or rather, what he wanted to accomplish, allowed him to
persevere through difficult financial circumstances.
"I will never forget after many years of grinding school, looking out the third story of the law school that I attended. Up on the hill were big beautiful homes that successful people had built," said Penney. "When I would get down or was tired of studying and tired of making no money, I
would just stand there for 10 minutes or so and stare, saying quietly to myself 'patience Fred, patience."
Penney says, when thinking retrospectively on his experiences, that success never came easy to him, and he always needed to remind himself not to give up, or give in to the latest business fad in order to make money fast.
"What is success to one is not always successful to another. Everyone has to find success in their own way. I have heard so many people say 'I have not become successful in life or business yet because I have not yet found my passion'," Penney noted. "Well, most people have not found their passion, and still have become successful."
At his law firm, Penney worked on personal injury cases over the years, taking on challenging California cases which earned him reputability in both the legal and media world. Eventually, Penney's experience and work ethic led him to become the host of the nationally syndicated radio show "Radio Law Talk." Penney says it was through his hard work as an attorney that he found his love for legal media commentary.
"I have always learned to endure to the end, I have always said that business success takes time. It is ok if it takes you ten years to build your business, getting rich quick is so rare but unfortunately those are the ones that make the headlines," Penney said of those who tout their success from investments only. "Work hard, persevere, keep balance in your life first, business second."