Alessandro Bazzoni deems Clean Shipping the future of logistics industry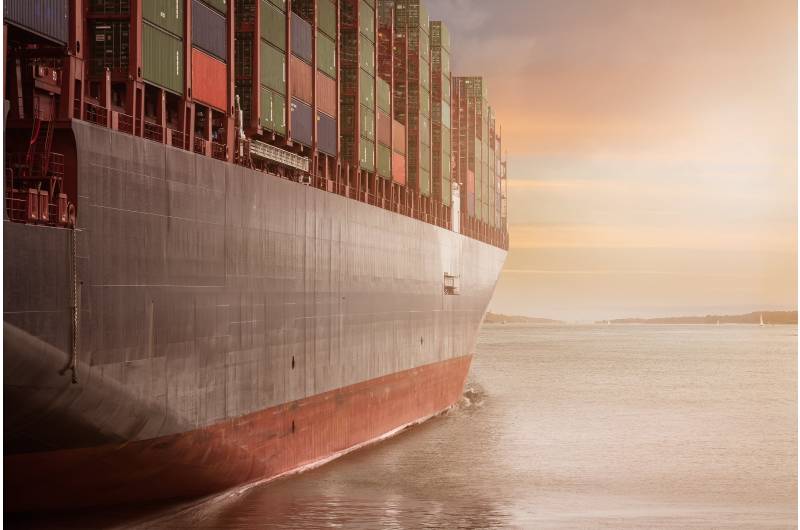 One of the great doyens of the worldwide logistics industry, Alessandro Bazzoni, confirms that in these hard times COVID-19 induced upheaval, he sees hope for the logistics industry in Clean Shipping.
Alessandro Bazzoni deems clean shipping the need of the hour and says, "I have been involved in shipping and logistics for decades. Whilst the 100,000 or so transport ships that sail across our oceans every day have a vital role to play in keeping the global economy moving, serious thought is now being given to how to reduce and mitigate the impact that ships have on our planet. To this end, I am closely watching developments in green cell shipping, with a view to adopting this technology at the earliest possible inflection point."
At the heart of the 'Global Renewable Electrical Energy Network' (GREEN) cell is a containerised power unit. These batteries harness and utilise solar and wind power alongside stored chemical power and have the potential to transform shipping and greatly reduce the industry's reliance on fossil fuels. Alessandro Bazzoni whole heartedly welcomes this innovation and extends it his full support.
Over the last few years, the world has entered a new paradigm: businesses no longer need to choose between operating at maximum profitability or committing to being environmentally conscious. The corporate world has come a long way since 1994, when John Elkington coined the phrase 'triple bottom line' to refer to the importance of considering environmental and societal impact alongside traditional capitalism and fiscal metrics.
The term 'corporate social responsibility' has been around for even longer, dating back to the 1950s – but I have seen authentic CSR enjoying a phenomenal uptick in adoption over the past decade. The latest embodiment of this more holistic way of approaching corporate activity is known as 'environmental, social and corporate governance'. ESG will soon eclipse CSR as the dominant methodology for addressing climate issues, responsible investment, and sustainable corporate governance.
"I am also greatly encouraged by signs that the Biden administration, the European Union and China seem committed to driving decarbonisation – and I will be eagerly awaiting the outputs and outcomes from the UN Climate Change Conference on Glasgow in November this year. Industry reports are tentative, and expectations are being set cautiously, but I sense that we are on the cusp of an irrevocable and positive attitudinal and practical shift with regard to shipping, and also the wider logistical field," says Alessandro Bazzoni further talking about the subject.
The clearest indication yet that the UK Government is also aligned to the climate agenda came when the Prime Minister appointed Alok Sharma MP as full-time president of COP26. Alessandro Bazzoni confirms that he is glad to be a part of this new way of thinking about these issues which will deliver a cleaner and greener world, and help our shared agenda of building back better, post-Covid.
"The conversations I have with my international network make it clear: there is a convergence of mindset and determination from globally minded entrepreneurs, national governments and transnational organisations that will make the world a better place: I am confident that the next few years will see transformational step-changes in how we exercise our stewardship for our planet, whilst minimally impacting our commercial capabilities," concludes Alessandro Bazzoni.
If you have read this far, here's a challenge for you: will you join Alessandro Bazzoni and all of those who believe that clean shipping is the future of the logistics industry? Together, we all can truly make the oceans cleaner and safer for generations to come.