AlUla, located in Saudi Arabia, is one of the 7 wonders of the world for 2023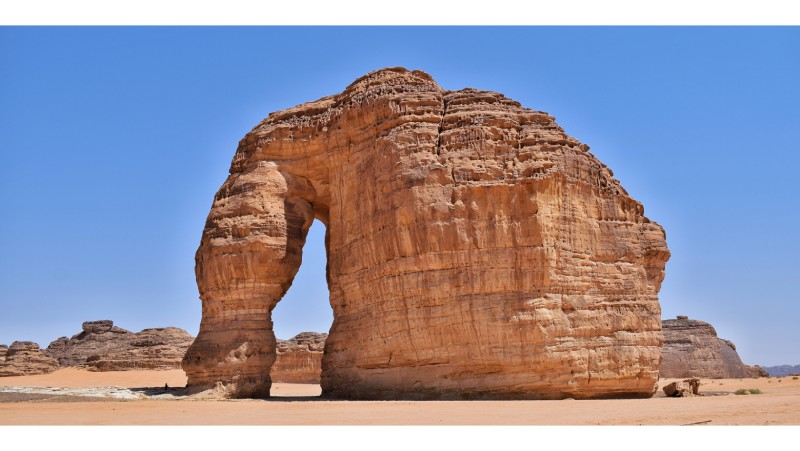 According to Conde Nast Traveler, the heritage city of AlUla in the Kingdom of Saudi Arabia has been included on the list of the seven wonders of the world for the year 2023.
The award-winning travel writer Aaron Millar's The Seven Wonders of the World for 2023 was recently published in the British travel magazine.
In a report published on January 3, 2023, the publication stated, "The Saudi city of AlUla is a place with an extraordinary history and cultural heritage, and by the end of 2022 it officially opened its doors to visitors, as an artifact dating back more than 200,000 years of Arab history was unveiled."
In addition to being a maze of abandoned brick and mud houses that are scattered with the earthy shapes of the desert, it explained that the city of AlUla is situated in the center of the northern desert of Saudi Arabia and that "much of it is still undiscovered as well."
Less than 5% of the site is thought to have been excavated.
Prince Badr bin Farhan Al Saud, the Saudi Minister of Culture, commended the magazine for placing the city of AlUla among the "Seven Wonders of the World" for the year 2023, in the list of "Conde Nast" magazine.
"AlUla, with its unique beauty and stunning nature, is among the Seven Wonders of the World for the year 2023 on the list of Condé Nast magazine," Bin Farhan tweeted.
AlUla is an exceptional heritage site because of its rare and impressive natural characteristics and the numerous locations and details that date far back in history.